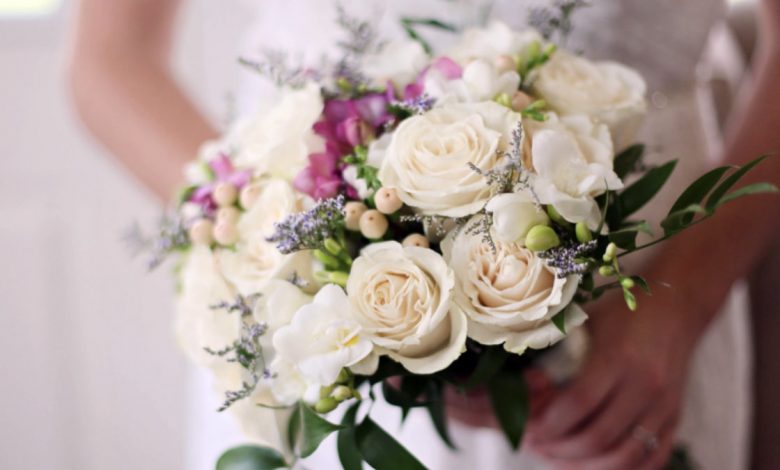 With Meghan and Harry, and Eugenie and James setting the tone for a year of high-profile weddings, eBay.co.uk reveals 2018's top wedding trend, the blushing (pink) bride.
According to the online marketplace, January and February are the critical months when it comes to planning your big day, after it was revealed that brides-to-be are scrolling online to find their perfect 'wedding dress', with more than 50,000 searches for 'wedding dress' on the site in the last month alone – that's one every minute!
Ebay have also shared some of 2018's 'hush hush,' key trends for wedding planners.
1. (Pink) Sapphire so good
Those looking for engagement rings are taking a lead from Princess Eugenie, with double the amount of searches for 'pink sapphire' on eBay.co.uk during the week of the announcement, compared to the previous week.
2. Blushing Brides
It isn't just our fiancé that we see in rose tinted spectacles, brides-to-be are following in the footsteps of Agyness Deyn and Gwen Stefani and opting for a 'pink wedding dress', with nearly 600 searches in the last month – that's one search per hour! And with nearly 160,000 current listings for wedding dresses on site, including 170,000 white dresses sold in the last three months alone, the online marketplace can be your go-to for any look with styles ranging from Miranda Kerr's Dior dazzler to Serena William's stunning Alexander McQueen gown.
3. Dough-nuts for each other
It's not just dessert tables that we're sweet on for the big day, eBay.co.uk has seen nearly 400 searches for 'doughnut wall' in the last month alone – which also equates to one search per hour! With nearly 20,000 tags for #donutwall on Instagram, it's safe to say that doughnuts will be 'sticking' around!
4. You've Got Mail
With two royal weddings on the cards this year, it appears that brides and grooms are opting for their own E.R in the room, with a clear focus on wedding stationery in the New Year. Data from eBay.co.uk showed that January 1st is the most popular day to search for wedding invitations, and that more than 7,000 searches were recorded for 'wedding post box' in the last month. Currently, the site has nearly 10,000 listings for wedding stationery, including everything from watercolour masterpieces to rustic country invites.
5. Wedding (M)Arch
With celebrities like the Kardashians favouring colourful balloon structures at social events in the sunshine state, brides dreaming of a spring or summer wedding are letting nothing get in their arch-way. Nearly 1000 searches for 'wedding arch' in the last month were recorded.
For more wedding inspiration, visit ebay.co.uk