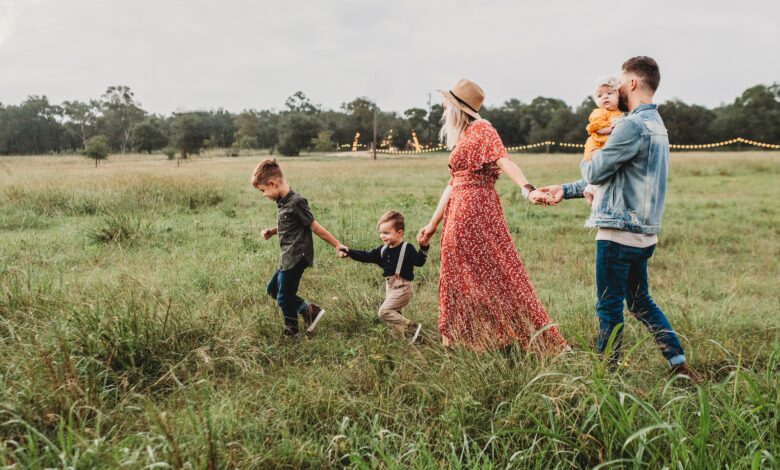 There's no love like it, but welcoming a baby into the world isn't a walk in the park. Labour aside, caring for a little person – making sure they're fed, clothed, looked after and loved – is the hardest job on earth.
After Love Island star Cara De La Hoyde asked her social media followers for parenting advice recently we've rounded up 10 celebs that've been real about the realities of raising a child.
1. Cara De La Hoyde
Cara couldn't hide her anguish when she took to Instagram Stories to ask for help with handling her little one, daughter Delilah who's days away from her first birthday. She also shares three-year-old Freddie with husband Nathan Massey.
"So I genuinely need help. I've just rung Nathan crying, I don't know what to do," she began. "Delilah's just such hard work. I know everyone we spoke to said it's lockdown babies, but Fred weren't like this.
"I don't know how to cope with her. You can't walk out of the room, you can't put her down. She's in her playpen now, she's safe. Don't judge me."
She added that the advice she normally receives is to just let her cry it out, but that's not working for them.
"She will cry for like 45 minutes non-stop and get herself in a state where she can't breathe," she explained.
"It's just really draining. I've got a house to run, I've got work commitments. Literally, I can't get nothing (sic) done. I don't know what to do, I don't know where we go for help."
2. Lucy Mecklenburgh
Ex-TOWIE star Lucy became a mum in March 2020, just before the pandemic really hit, when she and her Coronation Street star fiancé Ryan Thomas welcomed son Roman. Ryan also has an older daughter, Scarlett, with his ex Tina O'Brien.
Lucy recently posted a memory recalling how hard she found those early months of motherhood when the whole world was locked down.
"One year ago memory on my phone just popped up. 3 months old Roman fully in lockdown feeling very much alone, sleep-deprived and overwhelmed," she wrote.
"I wanted to share as I know there will be new mums feeling like this right now and I can promise you it gets easier. For me it got more manageable, more enjoyable, less repetitive and less demanding. It was hard to reach out for help/support then but now please do!"
3. Georgia Kousoulou
Georgia wanted to shed light on what a post-baby body looks like, which is exactly what she did when she uploaded a stomach-baring image to Instagram in early July.
"THE REALITY… all I heard when I was pregnant was 'you'll bounce back' you're young etc…It got in my head & I prob did think I would to an extent," she wrote next to a mirror selfie showing her off her increased waistline and stretch marks.
"So you can imagine the first time I looked in the mirror 8 weeks ago I'm not going to lie.. I freaked out, my body wasn't my body I was used to no more (sic), I had big stretch marks, I am wider & obviously a c-section scar, I remember just crying."
She told fans that she hadn't started exercising yet, ate whatever she wanted and had a complete change of mindset.
"I now look at my body. & I'm proud, I'm proud I have grown a beautiful healthy baby, I'm proud I have got through the first 8 weeks," Georgia stated, cheekily adding she'd love to get back into her size 10 "Zara bits".
"I'm giving myself minimum a year, for now I'm focusing on me & my baby. So BOUNCE BACK? The only place I'm bouncing to is TO BED to sleep when I can."
4. Dani Dyer
Right now, Dani Dyer and her six-month-old son Santi are going through major upheaval after Dani's ex, and the tot's dad, Sammy Kimmence was jailed for more than three years for scamming two pensioners out of huge sums of money.
The Love Island winner is known for her honesty in all aspects of her life, and that includes wading through the sometimes turbulent waters of new motherhood.
"I want to know how people find… How people find time do things in the day?" she asked her Insta followers in March. "I can't find the time. I've got a list of things to do. I just can't do it.
"Since I've had Santi I feel like it takes me days to complete one job. Is it just me? Even simple jobs it all seems such effort.. and dinners I mean they are eaten sometimes at 9 o'clock."
A sentiment all parents can relate to.
5. Helen Flanagan
Actress Helen has come under fire for what some have labelled "ranting" about her kids. She has children Matilda, six, Delilah, three, and four-month-old Charlie with her footballer beau Scott Sinclair.
But the feisty Corrie star was quick to hit back, saying her aim is always to make other mums know they're not alone in their struggles.
Her raw posts include: "To get any peace at the moment I have to lock myself in the toilet… any other mums do the same?"
And: "Delilah screamed so much in the car today I was so stressed I had to stop at Costa drive thru and inhale this (muffin)."
She also openly detailed her battle with hyperemesis gravidarum, or severe morning sickness.
"I've been a lot quieter on my social recently as I've had hyperemis gravidum. I had this with both girls but this time was on another level," Helen confessed last year. "Any other mummy's to be with hyperemis I feel you."
6. Ferne McCann
Like Dani, Ferne McCann has had to deal with the distress of her baby daddy being sent to prison. The I'm a Celeb favourite was still pregnant with daughter Sunday, now three, when her ex Arthur Collins stood trial for a horrific acid attack he carried out in the early days of her pregnancy. He was eventually sentenced to 20 years behind bars.
Opening up to The Independent in March, she revealed how her attitude has changed to being a single parent: "I guess I was one of those people that might have had a misconception about single parenting, because I didn't want to be called a single parent when I was pregnant. I didn't want to be labelled with it, because I hadn't come to terms with the fact I was going to be a single parent yet. Until I started living and being it, that was when I felt really proud.
"Now I feel totally fine being called a single parent because the fact is, I am. The misconception is not that you've failed, but obviously you don't plan to be a single parent – although I know some people do."
7. Stacy Solomon
Our favourite Loose Woman is brutally honest about all aspects of her life, sharing personal stories on the ITV show as well as on social media.
Stacy, who is pregnant with her fourth child, has spoken in-depth about motherhood including what it was like to be a teen mum when she welcomed first son Zachary while still at school.
"When you get pregnant at 17, everyone looks at you like you're going to fail and be an absolutely terrible parent," the star admitted on her Instagram Stories in May. "And then they grow up and they turn out to be really nice people and you're like, 'I did it, even though you thought I was an absolute disgrace.' Oh my god.
"I just remember feeling so ashamed. I know that sounds awful but when I was pregnant with Zach, all I felt the whole way through was shame. I looked like a baby as well. I looked about six. I think people just looked and were like, 'ugh, why is she pregnant?' Maybe it's a bit of a trauma I just haven't addressed."
8. Rochelle Humes
Rochelle got real about race in April. Recalling how she tackled a situation affecting her eight-year-old daughter Alaia-Mai, the singer and presenter explained on Insta that her eldest had said she didn't like her curly hair.
"Once I realised this wasn't a phase I asked her why she didn't like her curls. It broke my heart when she told me it was because she didn't look like a princess, and I quote 'I don't mummy because Elsa and Rapunzel have long straight hair'," Rochelle, married to JLS star Marvin Humes, told her followers.
"It then dawned on me that maybe this issue started closer to home because, all she has ever known is her mummy to style her hair straight, when in fact mine is naturally curly too. So moving forward I've decided to finally embrace everything that makes me ME.
"She is already over the moon that we have 'matching hair'!! My curls are a far cry from what they used to be but, I'm hoping with less heat and a little TLC they will come back to life. So this is for you Alaia-Mai, mummy's hair IDOL."
9. Christine McGuinness
Shining a light on raising children with autism, Paddy McGuinness' wife Christine has become one of the leading voices on the matter.
Talking to MTV podcast Nappy Days in 2020, Christine admitted she initially blamed herself for her twins', six-year-old Penelope and Leo, lack of social skills.
"They didn't speak. They were non-verbal, they'd walk on their tiptoes, they were sensitive to sound and light," she remembered. "So if there was a sudden noise, they would jump out their skin. But I thought they were just softies. I would think maybe it's because they are twins, two of them, or that I would not be giving them enough attention. So I blamed myself.
"They were with me permanently. My husband works away a lot so I thought maybe it was me and that I hadn't taught them very well. They also never went to nursery or playgroups so I blamed myself for them having no social skills. I thought that it was down to me doing a rubbish job as a mother."
Christine and Paddy also have daughter Felicity, five, who has autism like her big brother and sister.
10. Jake Quickenden
It's not just mums who get real and raw about raising a child; celeb dads are being more honest too.
X Factor alum Jake Quickenden welcomed his first child, son Leo, in February. As well as dealing with sleepless nights, Jake has had to take on cruel trolls who've posted nasty messages about his newborn.
The TV star has also been open about moments of self-doubt.
"Honest post…. I am so tired right now, I think it's sleep deprivation but I keep thinking Leo hates me, he won't settle for me Half as good as he does for Soph, burping is still a nightmare but I've managed a few now, my heart is so full but I'm also very emotional and I wasn't expecting it to be so hard, I worry about every little thing is his breathing ok?" he penned online. "Is he sleeping too much, is he eating enough, is that a new noise he's making, What's that little rash? He's the most precious thing ever I love him so much, I'm trying really hard."
To see your company in any upcoming features we are arranging please email laura@hurstmediacompany.co.uk or editorial@hurstmediacompany.co.uk