Best of Eat
Eat
Food
The 10 dining delights and snacks for your party guests
Editorial Feature
Nothing says party time more than a feast of snacks and nibbles to please your guests. We're all here to celebrate together, and sharing great food is an experience you'll remember for many years to come.
Checklist looks at ten of the best delicious party snacks for your big bash. It's time to celebrate with flavour.
Cheesies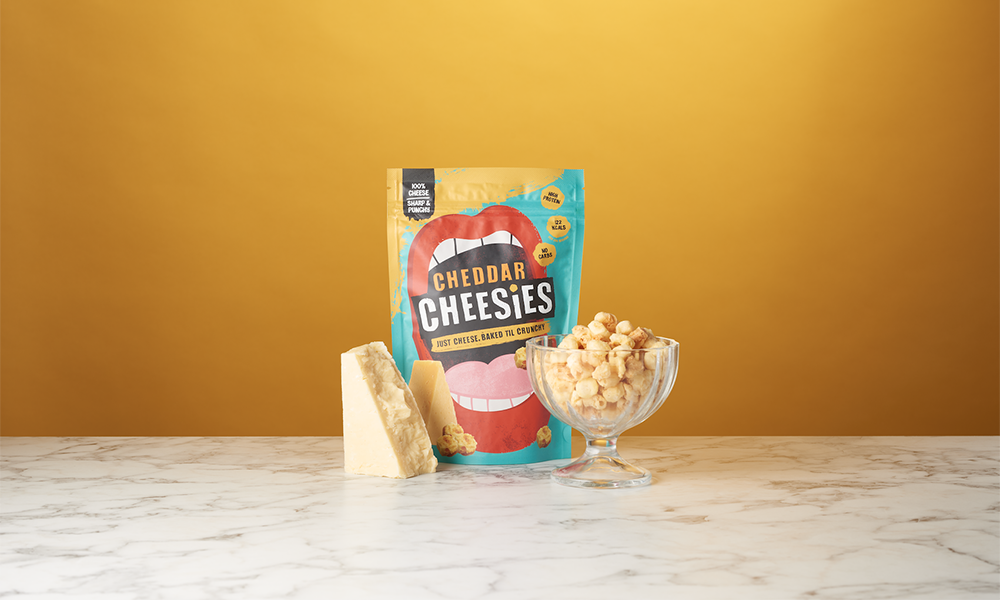 The London-based start-up who had the wickedly simple idea to turn a block of cheese into an outrageously tasty, crunchy snack, just by baking it. With no fridge required, Cheesies can be enjoyed on the sofa, on the go, with your favourite drink, or anywhere your tastebuds demand them.
Literally made from 100% cheese with nothing else added at all, Cheesies are naturally high protein, vegetarian and gluten-free snacks with no carbs and no sugar. Crunchy, baked, and outrageously tasty, Cheesies are a great snack for your late-night revelry and are just as good paired with a glass of wine or pint of beer.
Find out more at cheesies.co.uk
Hors D'oeuvres from the Wright Brothers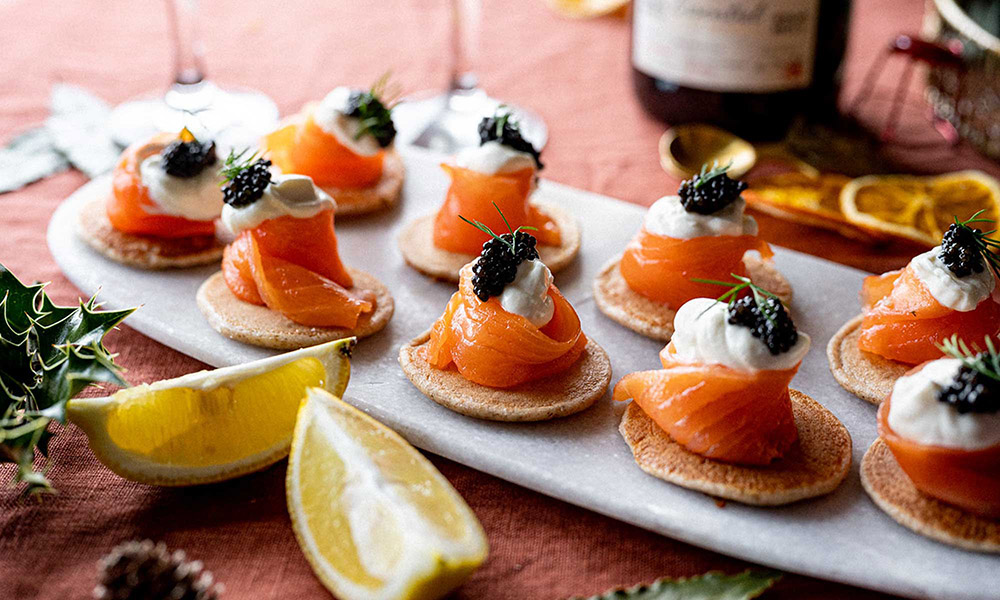 These Smoked Salmon Blinis are the perfect canapé for all your 'sea-foodie' guests, with a mouth-watering drop of caviar to bring true luxury to your New Year's celebrations.
A fluffy blini base, topped with smooth smoked salmon sourced from renowned Severn & Wye smokery, and delightfully fresh soft cheese, all with a touch of rich caviar to 'wow' your guests. Head over to their website to select your hors d'oeuvres ingredients and recipes to create masterpieces.
Find out more at thewrightbrothers.co.uk
Walkers Shortbread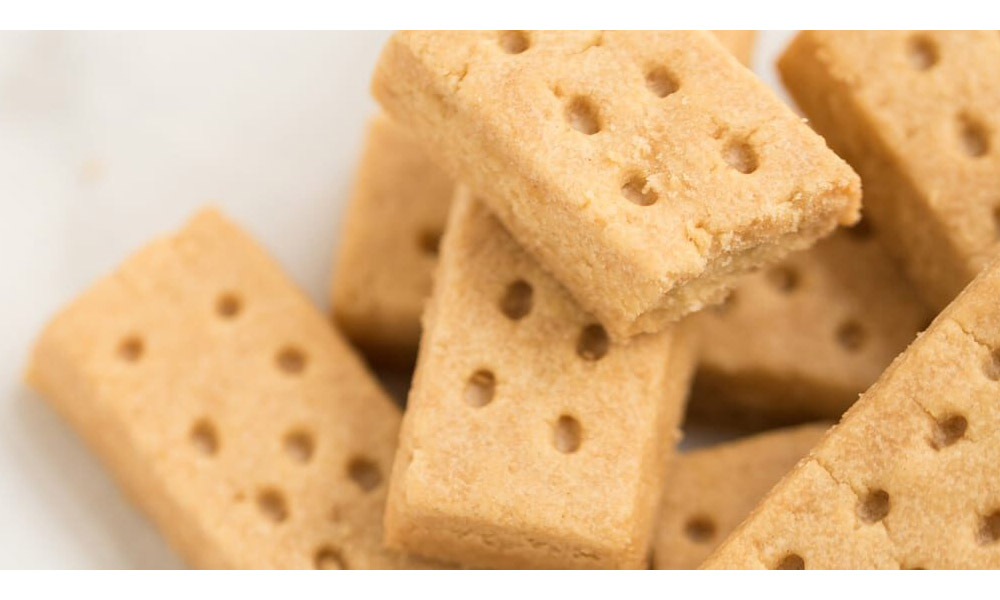 Why not treat your party to some shortbread from Walkers. Made from the same recipe for over a hundred years, and arguably one of Scotland's most well-known exports.
Their range has expanded tremendously since 1898, so you can be snacking on anything from their classic shortbread fingers to ginger and buttery chocolate chip biscuits. The perfect crowd-pleaser for young ones and the mature alike this New Years Eve.
Find out more at walkersshortbread.com
Thrive Boxes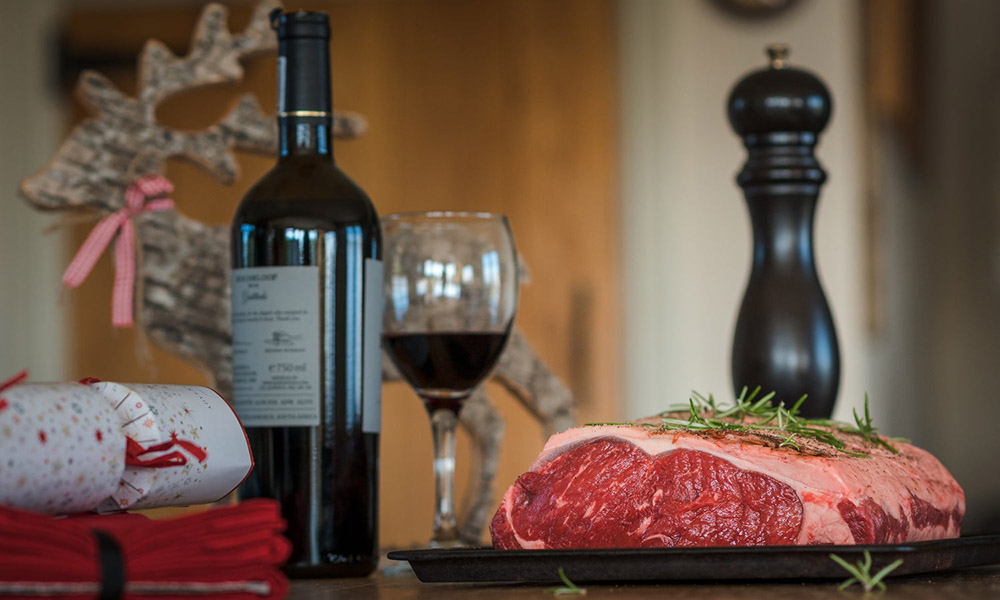 For those seeking a quiet New Year's Eve in, Thrive's feasts make for the perfect special occasion dinner. Welcome in the New Year without the hassle of cooking and treat yourself to a sensational steak box with local, seasonal vegetables.
Effortlessly create show stopping meals that will be the perfect centre piece for your big night in, leaving you to enjoy time with friends and family. With Thrive's recipe boxes, you'll receive beautiful cuts of meat with all the trimmings and easy to follow instructions to help you cook up something truly special.
Find out more at thriveboxes.co.uk
Fairfields Pick and Mix Crisp Box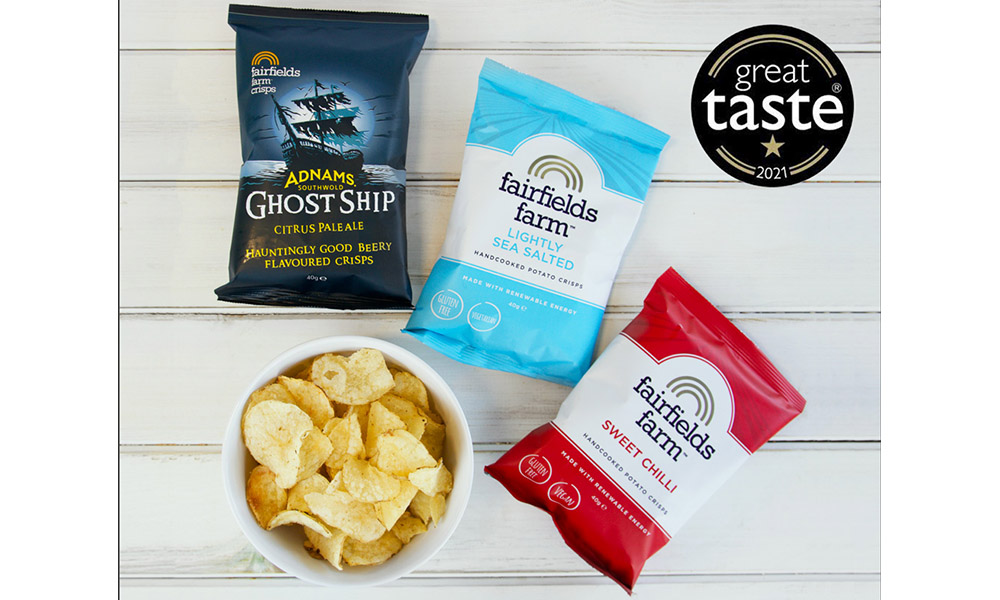 Fairfields Farm has created a unique pick and mix crisp gift box box containing a selection of 24 x 40g packs, or 8 x 150g packs of its delicious hand-cooked artisan crisps that are made on the farm from home grown potatoes.

Choose from a whole selection of flavours including Cheese & Onion, Bacon & Tomato, Roast Rib of Beef, Sea Salt & Aspall Cyder Vinegar or Adnams Ghost Ship Ale, among others.
Find out more at fairfieldsfarmcrisps.co.uk
OLOVES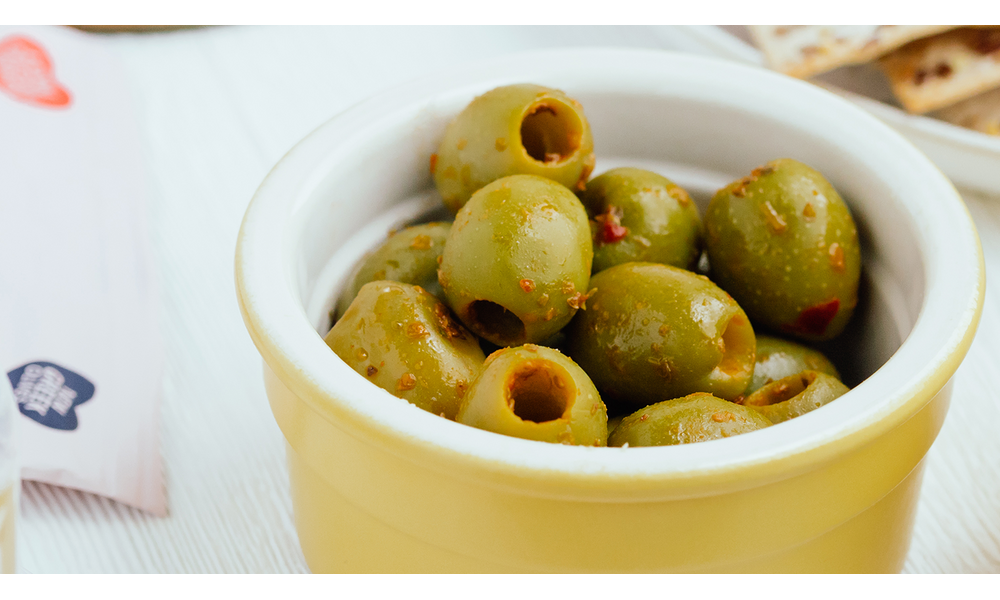 OLOVES produces a range of delicious, single serve pouches of juicy and tasty olives that are perfect for adding to a special hamper for a loved one, or popping on a platter or cheese board.

Produced using juicy, plump and amazingly firm, yet crisp Greek Halkidiki and Kalamata olives, there are four delicious flavours in the OLOVES family, and each is a bursting with goodness. Choose from Basil & Garlic, Lemon & Rosemary, Chilli & Oregano and Chilli & Garlic.

Find out more at oloves.com
Doughlicious Cookie Dough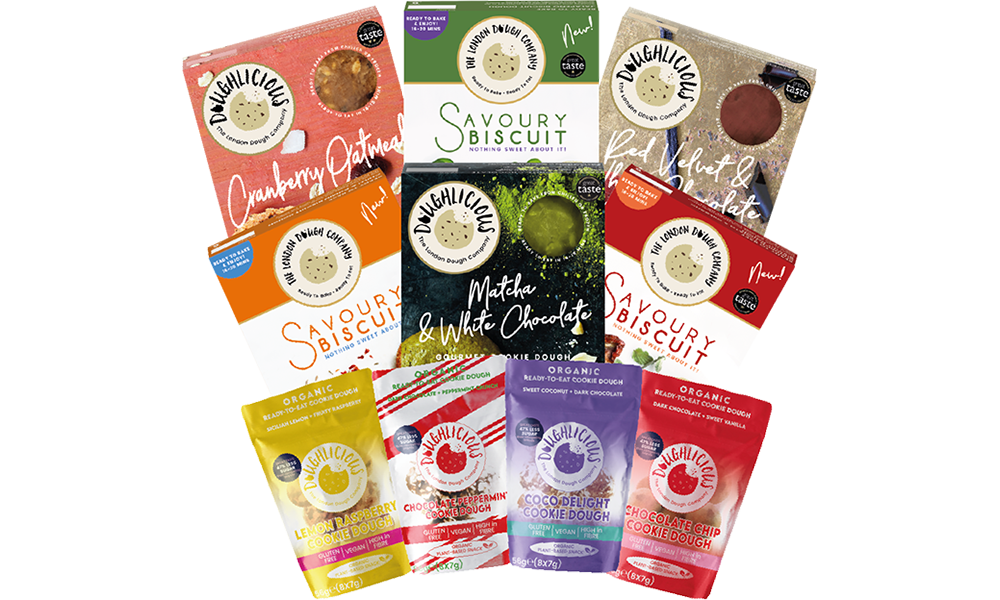 Tuck into the ultimate Organic plant-based sweet snack with the irresistible relaunched range of Snackable Cookie Dough from Doughlicious. Designed as a sweet treat for adults to snack guilt-free, the Cookie Dough is sure to be a hit with the younger guests too.
Their new Snackable Cookie Dough range has relaunched with five classic flavours: Chocolate Chip, Lemon Raspberry, Apple Crumble, Coco Delight and Orange Chocolate and a brand new flavour; Chocolate Peppermint.
Find out more at doughlicious.co.uk
Rockfish Seafood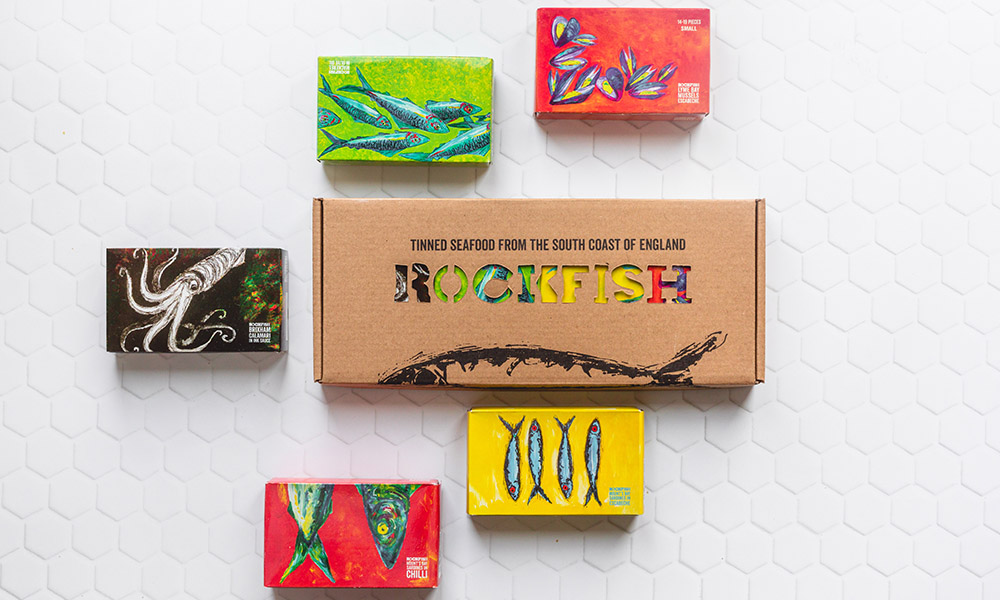 Rockfish Tinned Seafood is a uniquely British product made using fresh seafood direct from the South Coast of England. Landed at its prime, the seafood is preserved before being packaged for the perfect chain from sea to plate with no waste. The fantastic selection can be used to make delicious canapés. Or, simply pop open the tin for a tasty snack served like all the trendy East London restaurants.
The range includes delights such as Brixham Cuttlefish in Ink Sauce, Lyme Bay Mussels Escabeche, Mount's Bay Sardines in Escabeche, Mount's Bay Sardines in Chilli, Mackerel in Olive Oil, Mount's Bay Sardines in Olive Oil and MSC Bonito Tuna.
Find out more at therockfish.co.uk
Nairn's Oatcakes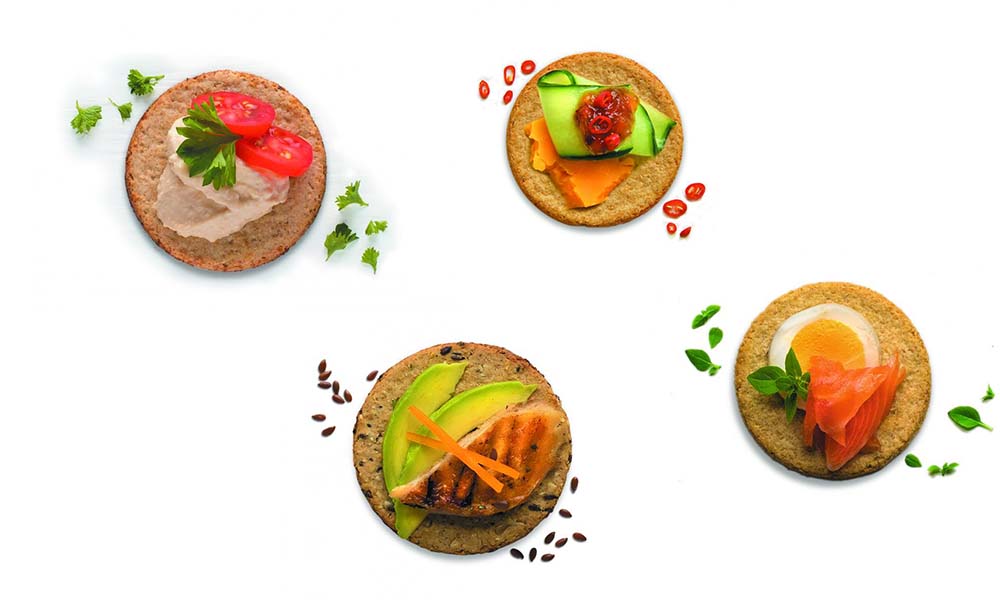 There's something for everyone with the Nairn's range of oatcakes. With savoury snacks and sweet treats aplenty, and featuring gluten-free options, these oatcakes are a great party snack that will please the crowd.
From their Salted Caramel Biscuit Breaks to their Cheese Oatcakes, Nairn's range of healthy biscuit and cracker alternatives are a great choice for your party season this New Year.
Find out more at nairns.com
Sourdough Crackers from Peter's Yard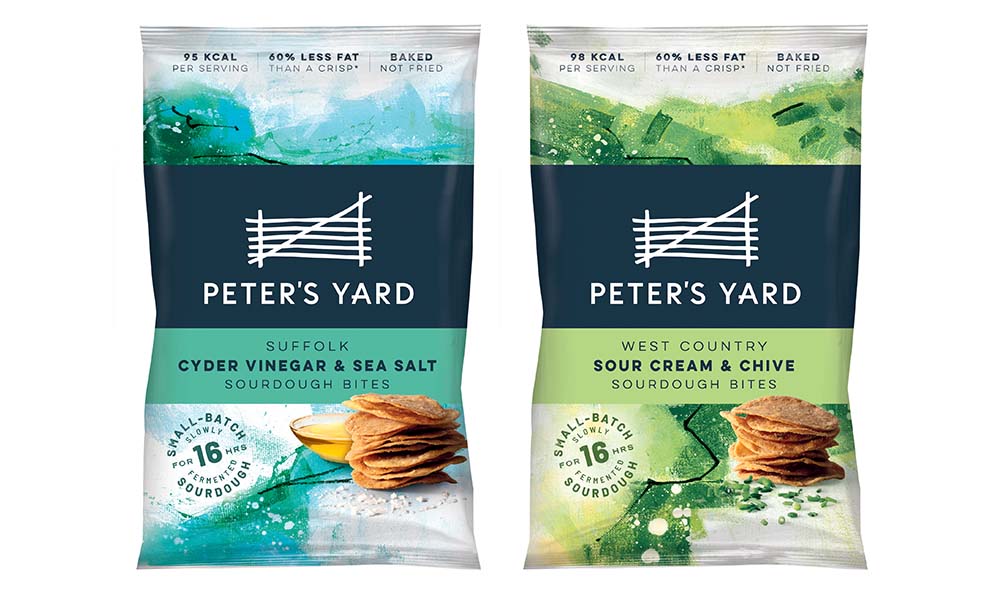 If you want to put on a spread that's a bit different, check out Peter's Yard. Their crisp alternatives taste great, and are even better for your health.
These snacks are made from their signature sourdough starter that's slowly fermented for 16 hours. Crafted from Shipton Mill flour, the bites are hand baked and seasoned with all-natural ingredients for a deliciously moreish snack. And with 60% less fat than regular potato crisps, and under 100 calories per serving, they make a delicious alternative to crisps.
Find out more at petersyard.com
To see your company in any upcoming features we are arranging please email editorial@hurstmediacompany.co.uk