Opinion Health
Shoulder to shoulder – life in a vaccinating clinic
Editorial Feature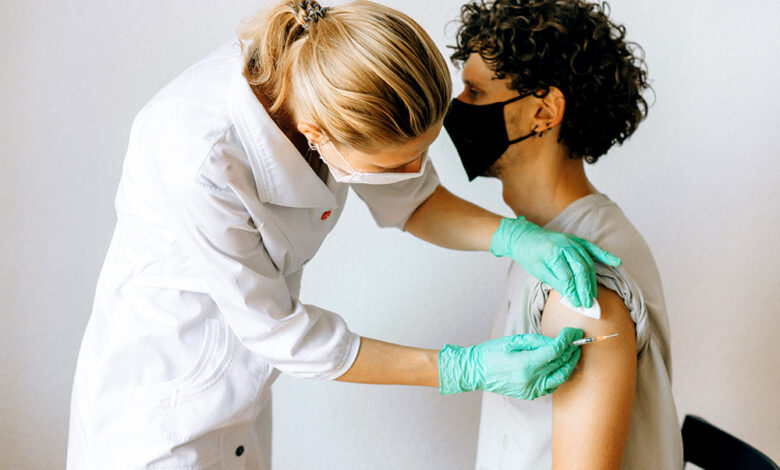 When Covid hit, it affected every one of us. Working in a vaccine clinic has given me a new perspective into lives we don't usually see when we're going about our own and taught me that even in isolation, we're more connected than we may realise.
In April 2020, when the world was still trying to figure out what Covid was and how to respond to it, my family lost a beautiful friend to the disease. Full of life and love, the warmest, kindest, most generous family man you could ever meet, it was the kind of thing that happens to other people. His family were denied the most basic human processes of being with the man they loved, comforting him while he was ill, holding him while he slipped away and finally, sharing a funeral with the hundreds of friends and family who wanted to honour his extraordinary life. Devastated and bereft they reeled, while we stood hopeless, watching from a distance, unable to visit – to hold them, give sympathy, share the horror and the injustice.
On the day he died, 938 people had died from coronavirus in the UK. If he hadn't died, I thought, there would have been 937. How many other grieving people were looking at that figure, thinking the same? It was the highest number of deaths recorded in a single day to that date and brought the UK total to just over 7,000. Boris Johnson was still in intensive care and the country was wondering whether he would add to that number. Meanwhile, the disease marched forwards, gathering strength and pace with every unbelievable day that passed and led us through a dystopian spring, where the rules we'd always complacently taken for granted, no longer applied.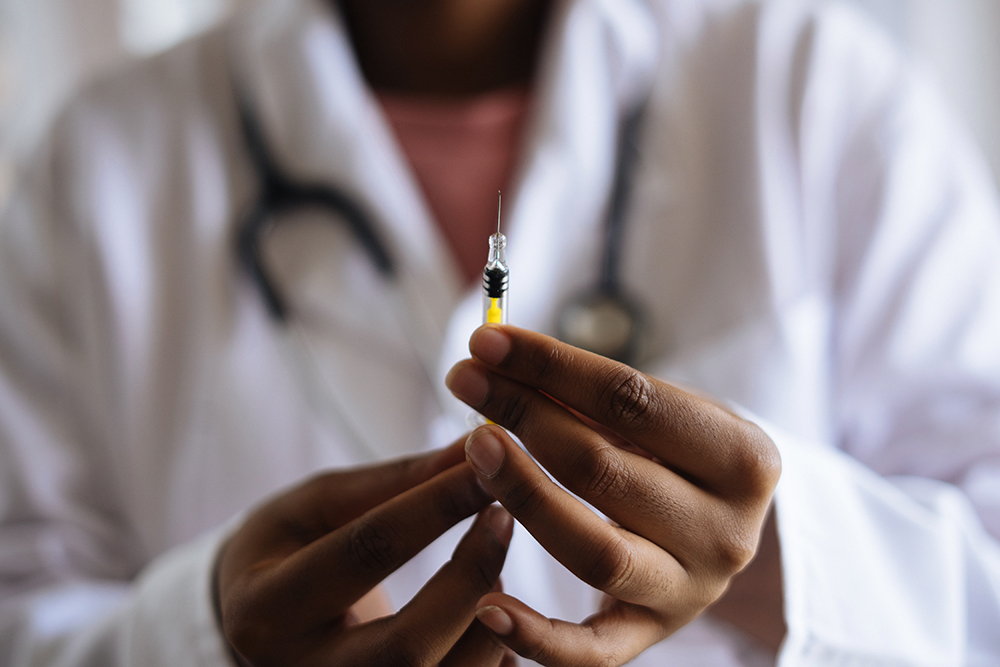 The world fought desperately on countless fronts, to protect precious lives, trying to figure out a way forward, while holding back the Covid tide. Like so many others, I wanted to help, to fight back and like so many others, signed up for various projects to be a part of the effort. The NHS and countless other organisations, both large and small were simply overwhelmed by the numbers volunteering and had to politely decline many offers of help. One of the greatest things to come out of this global disaster, is the burning strength of the human spirit and the love that humanity shows again and again for the strangers with whom it shares a town, a country, a planet.
Then, the vaccine we'd barely dared to hope for, became a reality. At the beginning of this year, I was offered a chance to become a Covid vaccinator and undertook thorough training from my local NHS trust. I've been privileged and inspired to take a supporting role within a remarkable team of selfless, endlessly smiling, volunteers, working alongside talented doctors and nurses', whose generosity and hard work is unmatched in any sector I've ever witnessed. I've been so inspired, that I plan to train as a nurse when the vaccinating program slows down – something I would never have considered before my experiences of the past year.
No less of a privilege and inspiration was meeting an enormous number of the public at a time when so many people have been isolated and alone. Many of the several thousand arms I've injected since then have been attached to the warmest, funniest, most interesting people I could have hoped to meet. In those few short minutes we spend together, I've heard stories that have made me giggle, cry and at times gasp, at astonishing lives being lived.
At the beginning, when we were vaccinating mostly the elderly, I or one of my colleagues, might be the first person they'd spoken to in weeks or even months. Several people had just lost a spouse – and 'just' could mean anything from the last month or week, to in one lady's case, that very morning. So desperate was she to get her jab and not to inconvenience anyone by rearranging it, that she'd come straight into clinic after his death, apologising that she hadn't had a chance to cancel his appointment! I've cried more times than I can count. I sat with a man, who shared stories of the wife who was his soul mate, from their chance, first meeting fifty years previously. They'd travelled the world, sharing life's too-short adventure. She'd died, suddenly, tragically, a month before he sat next to me, offering his shoulder for the vaccine, desperate to talk about her and re-live memories to make her come alive again in that room.
As we've moved through the age groups, people have talked of tragedy, isolation and desperation in infinite variety. The weight of the grief of others, has me that as we go about our day-to-day, preoccupied with our own stresses, we never know how what the person sitting next to us on the train, or walking in front of us in the street, or in the car we just overtook, is living through.
There have been happy stories too, and funny ones. Births, family reunions, weddings. One March evening, I met a very glamorous lady. She was 82 years old and the epitome of elegance. Her thick hair was swept up stylishly into a golden swirl and she was beautifully dressed. If she had told me she'd been a film star in the 1950s, I'd have believed her.
As I asked her to spell her name for the form, she corrected herself and said: "I suppose I really should give you my new name. I got married two days ago, so you probably need that one!" Wow, I said, honeymooning in the vaccine clinic! That's so exciting. Congratulations – who's the lucky man? "I am", said a tall, elegant gentleman, standing behind her chair, immaculate in a pressed suit and perfectly waxed moustache. "I'm the luckiest man in the world!"
He immediately produced his mobile phone to scroll proudly through pictures of the couple, shining with happiness, signing the register and then afterwards, standing, beaming in the rain, next to their two witnesses. He was in a dark suit, looking even more handsome than he did standing proudly next to his new wife in the clinic that day. She wore a powder blue long coat, and the only thing wider than the brim of her huge, feathered hat, was the smile on her face. No twenty-something couple ever looked more convincingly in love that this pair. "We've only known each other for three months and he's the love of my life", she said, "We're a Covid romance!"
These two seemed to have it right. Life is precious. Love even more so. We don't know what's waiting behind the door, next month, next week or even in the next five minutes. So, look for love, recognise it when it appears, grab hold of it and always wear a fabulous hat!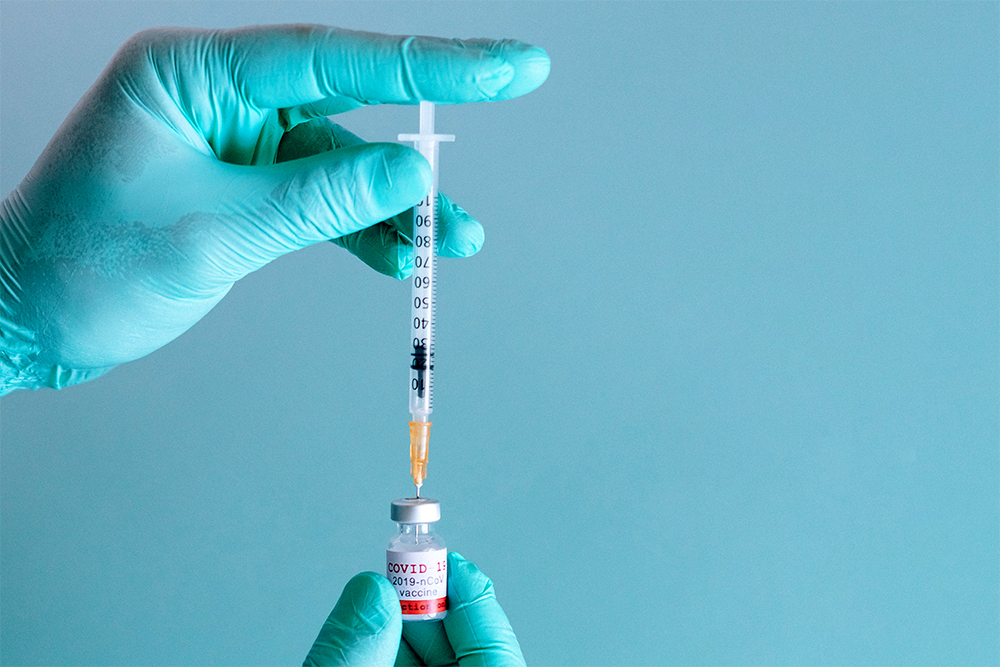 To see your company in any upcoming features we are arranging please email editorial@hurstmediacompany.co.uk