Been thinking of a last gasp getaway before 2022 draws to a close? Few occasions are as magical and festive as the run up to Christmas – the sights, the sounds, the atmosphere, and ambience, all invoke feelings of happiness, nostalgia and wonder.
Below, Checklist features 10 incredible holiday destinations to visit this Christmas, some close to home for those seeking a UK holiday, others in far-flung places. Whether you experience a vibrant, authentic German Christmas market, a getaway to a Middle East haven, or soak up Scottish seasonal festivities, all destinations possess their own unique festive spirit that provide a truly magical Christmas experience.
Those looking for a cosy UK staycation
Edinburgh, Scotland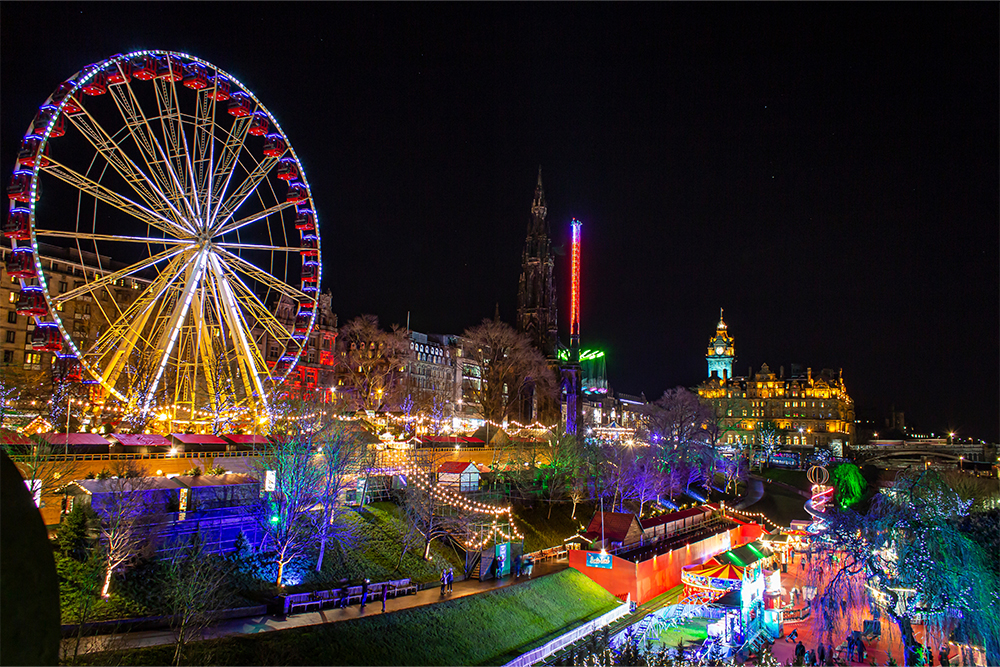 Few cities in the world, never mind just the UK, come to life during the run up to Christmas as much as Edinburgh. The history, the culture, the architecture and more make Edinburgh a bucket-list destination
An exciting array of annual magical events take place in Edinburgh, to really spread the festive cheer. The Edinburgh Winter Festival returns, occurring between 22 November and 3 January 2023. Hosted in the stunning Christmas Market in East Princes Street Gardens, visitors can sample the very best in mulled wine, local handmade produced gifts, and locally sourced gifts.
Edinburgh's Hogmanay is also returning, ideal for those looking to party and dance their way into 2023. Three days of incredible concerts, discos and parties take place from 30 December to 1 January, with high-profile acts including The Pet Shop Boys, Sophie–Ellis Bextor, and Tide Lines.
The city also comes to life at night, with a stunning nighttime ambience that includes Christmas-themed lights, beautifully lit up streets, and the Night Walk, which offers a unique, multisensory tour of Edinburgh's past and present.
York, England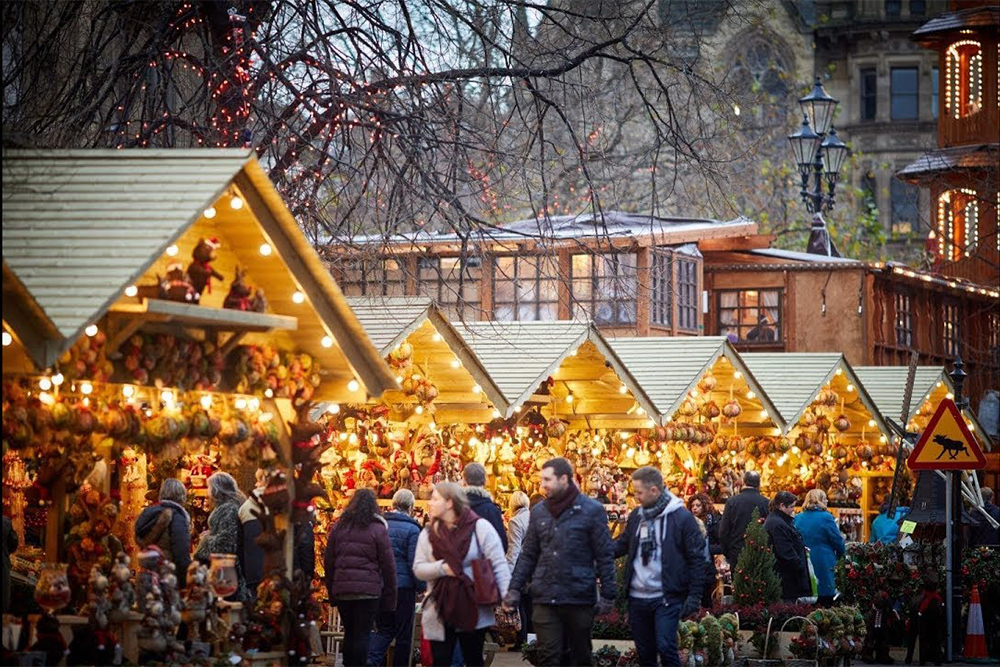 Even closer to home, there is York. A trip-off-the-beaten path, York is truly a hidden gem of a city that comes alive during the festive period. A vibrant festival city with Roman roots and a Viking past, there are an abundance of reasons to visit.
The York Christmas Market takes place from 17 November to 23 December. Get swept up in the festive feeling, where you will encounter stalls selling all manner of items, from wooden toys to handmade candles and soaps, not to mention the countless food stalls, with their tasty festive themed food and drink options. Meanwhile, the St. Nicholas Fair is ideal for individuals looking to purchase incredibly unique gifts for friends and family.
York is a city steeped in tradition, none more so than their rich tradition of pantomimes. The Grand Opera House and The York Theatre Royal showcase a wide range of thematic shows, including Peter Pan, with visitors travelling from far to take in the wide variety of pantomimes on offer.
Oxford, England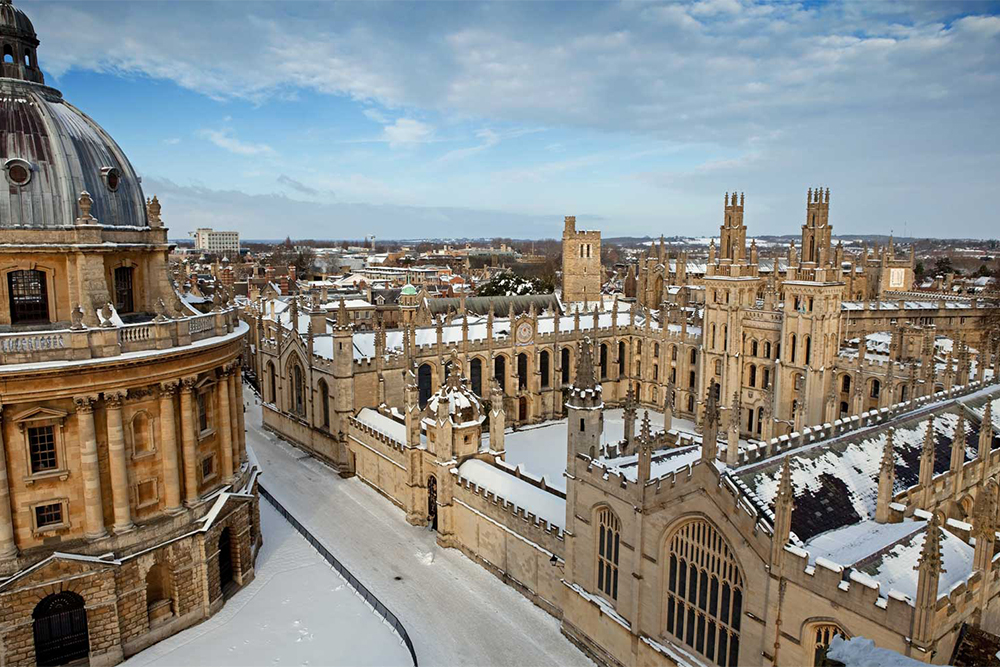 There is never a bad time to visit Oxford. A city steeped in a rich history, culture, and academia, exploring the city during the Christmas period is truly a wondrous experience, with plenty of wintery charm in the city to get one in the festive mood.
There are numerous Christmas markets and festive fairs that make for a great day out. In the heart of the city is The Oxford Christmas Market. Returning again to Broad Street, one of Oxford's most historic streets, victors can expect to soak up a vibrant, bustling atmosphere, filled with vendors and stalls all offering something different. The Oxford Covered Market is open all year round, buzzing with local and artisan traders. A sheltered market, it offers visitors a welcome respite from the seasonal weather.
Away from the Markets, those who are keen to take in the scenery will want want to visit the several greens and meadows Oxford boasts. Port Meadow is one of the largest open spaces that Oxford has to offer, making it a lovely setting for a wintery walk.
Those seeking an international getaway
Copenhagen, Denmark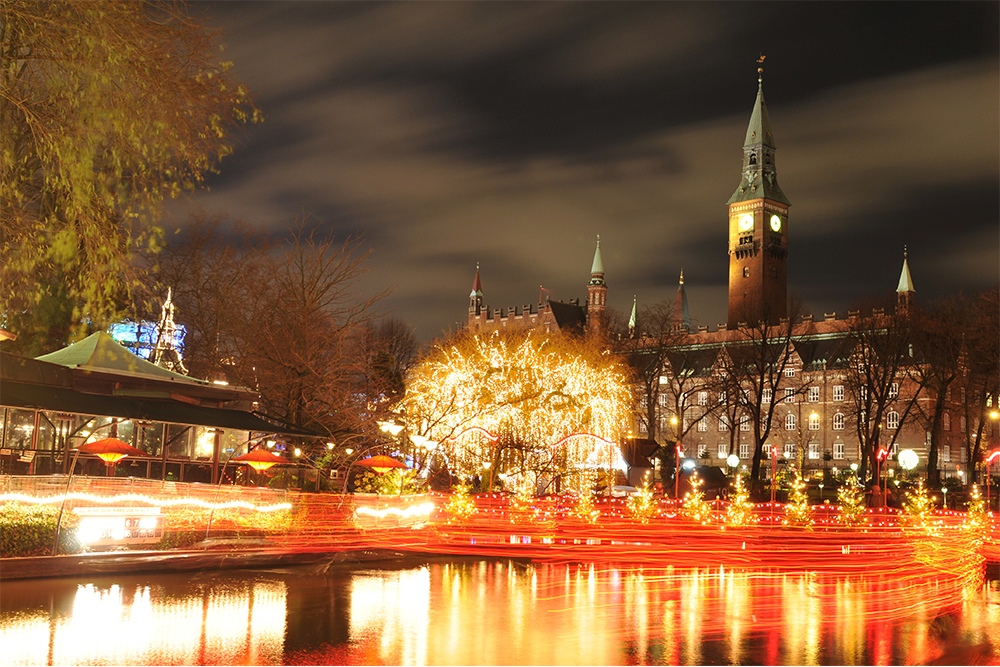 Christmas in Copenhagen is a month-long, feel good celebration. The local population and those visiting wholeheartedly indulge in the festivities, enjoy themselves in good company, and experience the countless activities the city has to offer.
The city is transformed into a winter wonderland during the prolonged festivities. Christmas in Copenhagen is all about the lights, especially in the beautiful Tivoli Gardens, with its million twinkling lights, steaming pots of mulled wine and hot chocolate, and cosiest of Christmas markets. Meanwhile, Saint Lucy's Day bears witness to hundreds of kayaks all covered in Christmas lights and ornaments taking to the canals for their annual Saint Lucy's parade, and there is also scope for those who are keen to undertake a spot of kayaking to do so.
The city seemingly has a never-ending number of festive markets. Nyhavn's Christmas Market is set amongst a picturesque landscape, with the harbour front providing an incredible backdrop as you go about gift shopping and soaking up the festive mood along the cobbled walkways.
Aside from the never-ending Christmas Markets, there are countless activities to enjoy. Copenhagen's vibrant bar scene offers a wide selection of cocktails and spirits to sample. The Frederiksberg Runddel is transformed into an amazing ice rink that allows you to have fun on the ice, whether as a solo activity or as part of a wider group.
Muscat, Oman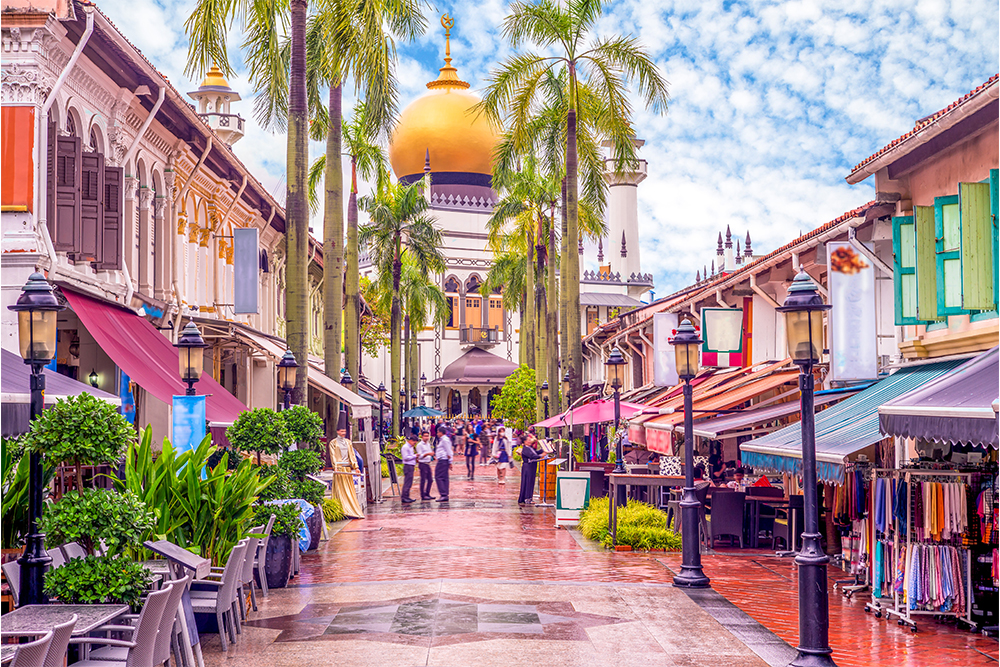 For those after a slightly different holiday experience, why not Oman? In Muscat, Oman's capital city, swap snowy winter landscapes for sandy beaches, with an abundance of sights and activities designed to captivate and excite all.
Muscat boasts grand ancient forts, bustling souks, and sandy beaches. Top billing has to go to the Sultan Qaboos Grand Mosque, the largest mosque in Oman, a magnificent architectural feat with gorgeous expansive grounds. If you plan on visiting during the Christmas period itself, there is the option to attend an Omani Christmas service. The tolerant, relaxed and diverse nature of Omani people means many religions pray side by side, providing visitors the option of attending a Midnight Mass service.
Omani landscapes are truly wondrous. Situated in and around Muscat are wadis, little oases boasting turquoise waters, rocky caves and trickling waterfalls, punctuated by swaying palm trees, a regular visiting place for Oman's local wildlife. For keen adventurers, the Hajar Mountains, a day trip from Muscat, are the highest mountain range in the eastern Arabian Peninsula, and allow for some serious hiking.
Colmar, France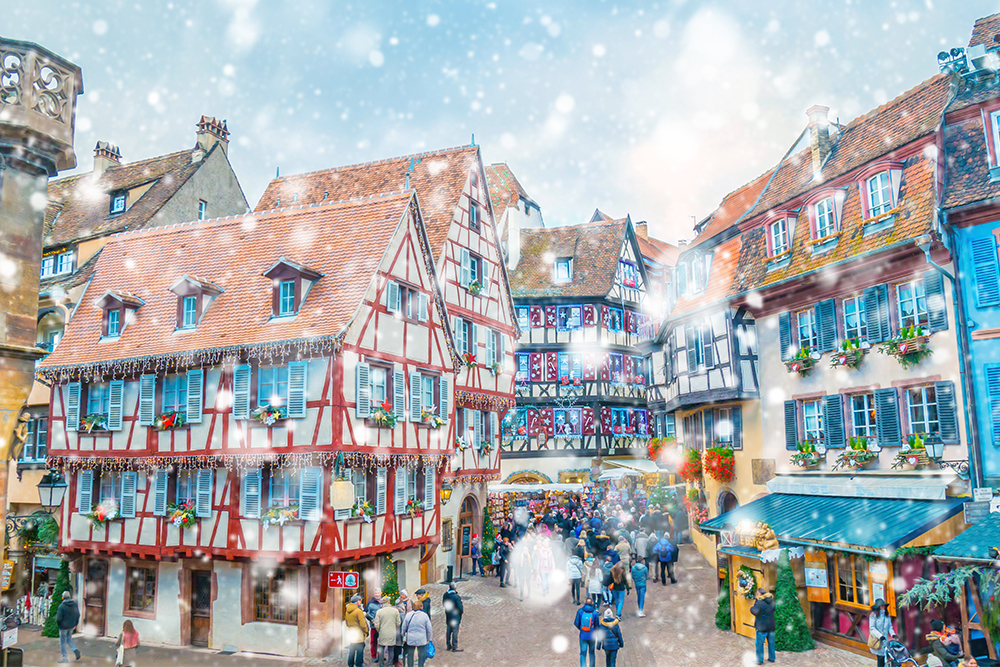 Few destinations are as picturesque as Colmar. The third-largest commune in Alsace, the city boasts a well-preserved old town, and for holidaymakers seeking a cultural retreat, its numerous architectural landmarks and museums are sure to satisfy.
In the picture postcard streets of Colmar during the festive period, visitors can expect to be greeted by decorations and lights at every turn, as well as numerous stalls and vendors in Colmar's Christmas Markets. Boasting six separate markets, each has it's own individual theme, truly encapsulating the festive spirit and sure to excite both young and old.
Subtly illuminated streets and alleyways invite you to stroll gently through the Capital of Alsatian Wine, soaking up the atmosphere in a town whose outstanding heritage provides the perfect setting for the festivities! An abundance of events are held during the festive period, including Christmas concerts, shows for youngsters, fun workshops, and much more.
Lapland, Finland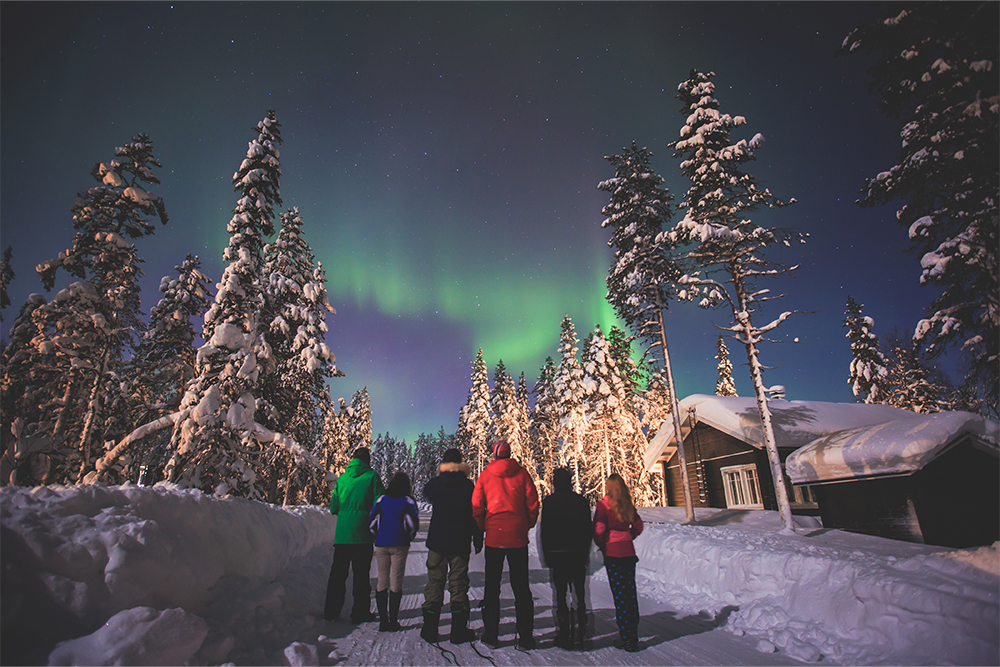 Just the mere mention of Lapland evokes thoughts of Christmas. The sight of Santa's Village, his elves hard at work preparing presents, and the beloved reindeers Prancer, Donner, Rudolph and co frolicking in the snow.
Located in northernmost Finland, deep inside the Arctic Circle, very few destinations scream winter getaway like Lapland. Visitors can find a range of wintery activities to get lost in, be it snowboarding, skiing as well as incredible reindeer rides. There is also the chance of taking in the infamous northern lights in December. Nature's most spectacular light show, many choose to go Aurora-spotting by snowshoe, ski, snowmobile or dog sled. However visitors can also view this spectacle from the comfort of the indoors. in purpose-built spaces like glass huts and luxury suites.
In what is a kid's fantasy, there is an abundance of fun activates for those little ones. Children can decorate gingerbread cookies with Mother Claus, make decorations and attend Elf school, as well as a special visit with Santa Claus, in activities that prioritise festive fun.
New York, USA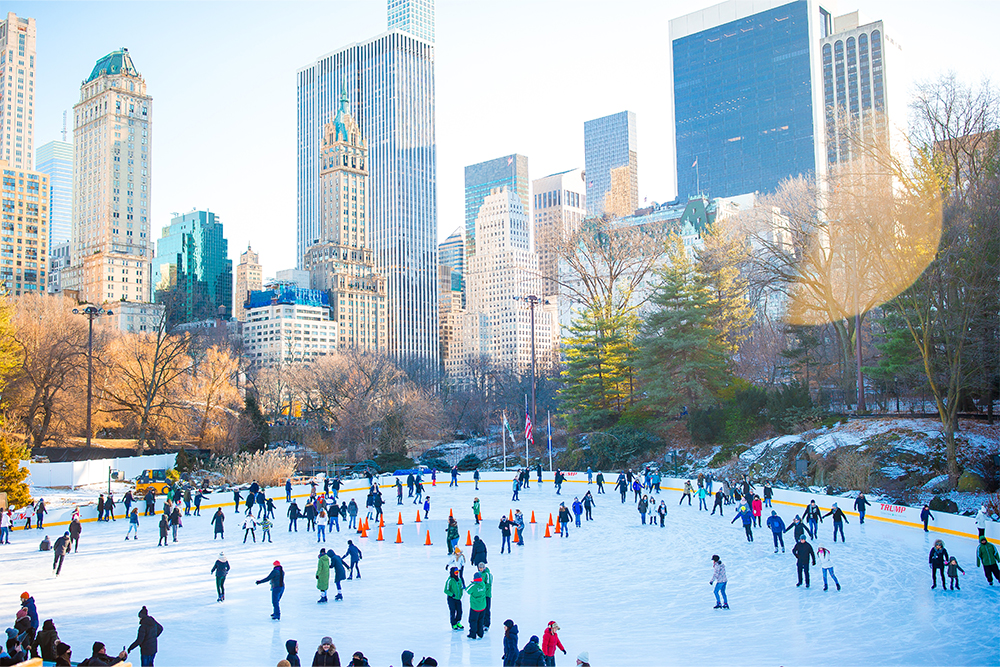 Very few cities encapsulate the magic of Christmas, at least from a commercial perspective, quite like this one. The city that many regard as the face of Christmas thanks to blockbuster films like Elf (Rockefeller Tree anyone) and Home Alone 2 (think the Plaza Hotel) Christmas in New York is a truly festive time with lots amazing things to do.
The city truly comes to life, with an array of sights, things to do, shops to visit, and so much more. Visitors can lose themselves in dazzling store windows, the sheer grandness of the decorations, and skate to their heart's content in the free to visit ice rinks. Iconic stores, including the likes of Macy's, Tiffany's, and Saks are transformed for the festivities, whilst the Rockefeller Center kicks off the New York's holiday season with the annual tree lighting, occurring on 30 November.
Including the aforementioned stores, Christmas shopping is truly a special experience. Bryant Park is transformed into a Winter Village, with stalls selling affordable gifts such as handmade scarves and soaps.
Hong Kong, China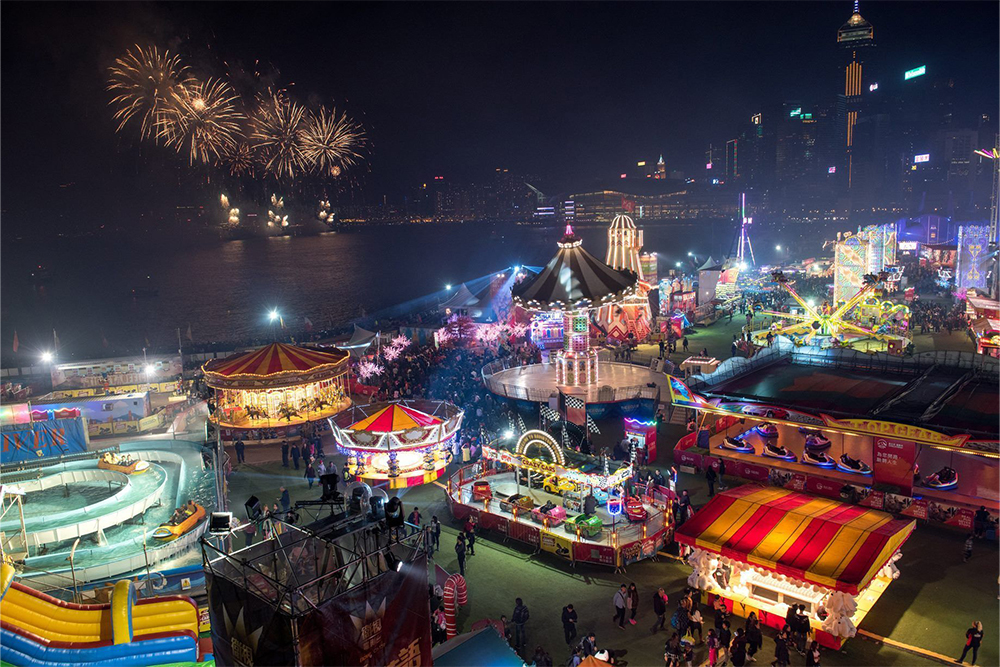 In a far-east getaway, visitors won't find snow, but are certain to encounter an abundance of festive spirit. Think lights strung across skyscrapers, turkey on every menu, and the song "White Christmas" booming from the city's speaker.
Winterfest is central to Hong Kong's festive celebrations. This grand takeover of Statue Square features many things one would associate with Christmas – a grand Christmas tree, Santa's grotto, and Christmas Carols. Winterfest runs throughout December, culminating with a Symphony of Lights and fireworks display to usher in the New Year.
The Christmas market at Stanley Plaza is one of the biggest holiday markets in all of Hong Kong. More than 50 vendors are present, so you can peruse the booths for unique gifts for friends and family, in addition to live entertainment, food, and drinks. At the vibrant and authentic street markets of Mongkok, you'll find toy collectibles, high-fashion items, and much more.
Cape Town, South Africa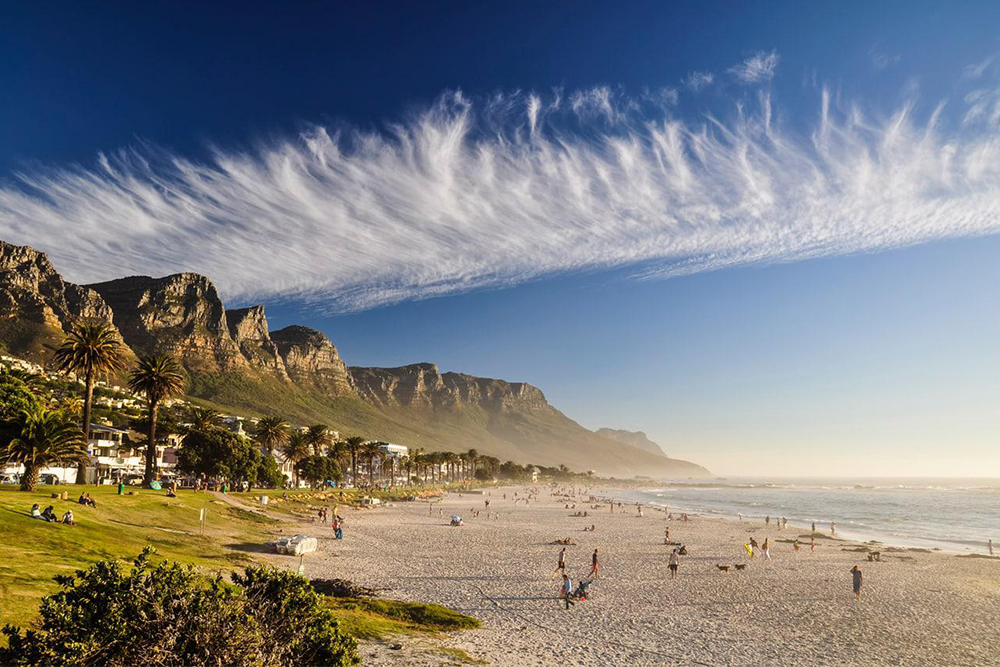 A modern, cosmopolitan city, Cape Town truly comes to life during the festive period. With an abundance of Christmas spirit it is truly a festive home away from home.
For individuals who love their Christmas Carols, the Kirstenbosch Botanical Garden provides an annual carolling event by candlelight. A tradition that has spanned almost three decades, it is one of the most popular Christmas events in Cape Town. The Festival of Lights is another annual Cape Town tradition, in which the streets are lavishly decorated with festive lights, delicious food and Christmas gifts. Indulge in live music, with a whole host of concerts adding a carnival ambience to festivities.
In Cape Town's pop-up Christmas markets, visitors can get their Christmas shopping done in just one visit. Sample local cuisine and sweet wine as you shop to your heart's content. For quality Christmas cuisine, several Cape Town eateries serve incredible food to along with providing an experience that is sure to live long in the memory. With each place offering an exciting array of dishes, visitors are sure to find somewhere that will satisfy a range of diverse palates.