Christmas is truly a wondrous time of year. There is very much a shift in mood, with the ambience, the decorations, the food and drink that extra bit special. Gift giving is an old holiday pastime, a chance to show the special people in our lives just how much we care, with a well-thought present.
For many, finding the right gift can be quite the challenge. Take the pressure out of gift-giving with Checklist. We have complied a range of gift ideas that are unique, fun, stylish and sure to suit a wide range of individual tastes, interests, and hobbies.
With tech, gaming, home décor, themed gifts, and many more, you need not look elsewhere for the perfect present this Christmas.
Groov-e 75W Soundbar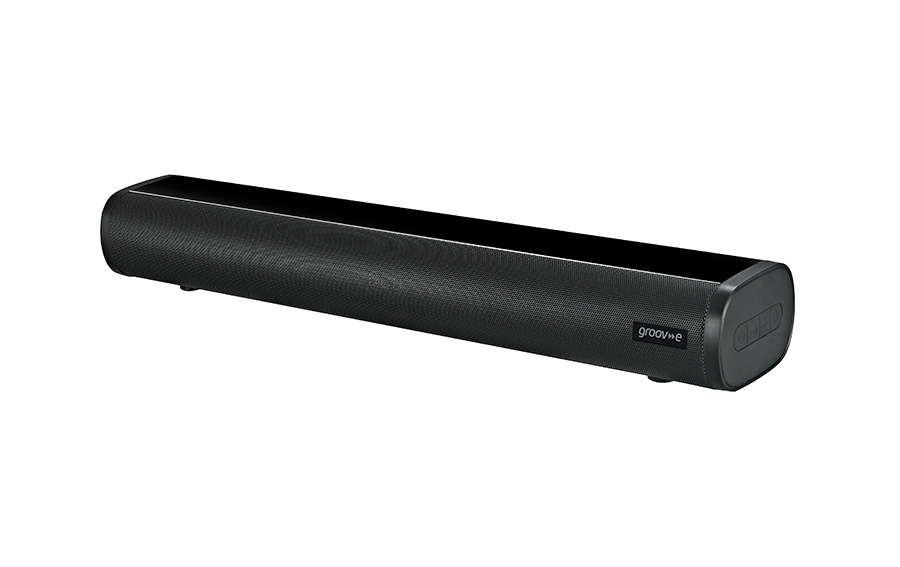 The new 75W soundbar from Groov-e with Super Bass delivers high-quality sound that will bring your home theatre set-up to life. Sleek and compact, it will fit easily with any type of home décor whether under your TV or mounted on the wall.
With crystal-clear sound, the Groov-e Soundbar 75 will enhance your TV experience, whether you're watching the latest TV show or a new blockbuster. Connect wirelessly to a smartphone or tablet via Bluetooth, and you can listen to your favourite playlist in stereo sound.
View this and other tech products at Groov-e
MEGA Pokémon Motion Pikachu Building Set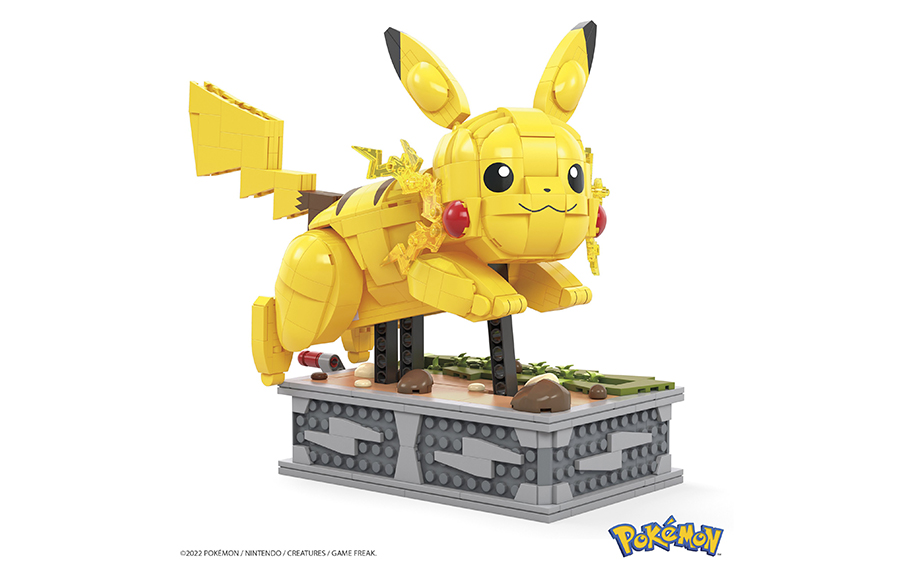 Whether shopping for a Pokémon fan, or an avid craftsperson, the MEGA Pokémon Motion Pikachu Building Set is the perfect gift. Build a detailed and elaborate Pikachu with this fully mechanised building set, which includes a display case and a rocky path which becomes animated when the toy is activated. Not only is building the beloved Pikachu a great deal of fun, but it also tests your problem-solving skills.
Officially licensed by The Pokémon company, the set contains 1,092 bricks and pieces​, with a turning, hand-activated crank that activates a running motion in legs and feet, and swinging tail – when Pikachu has been fully built.​
View Pokémon gift ideas and other beloved brands at Mattel
Personalised children's book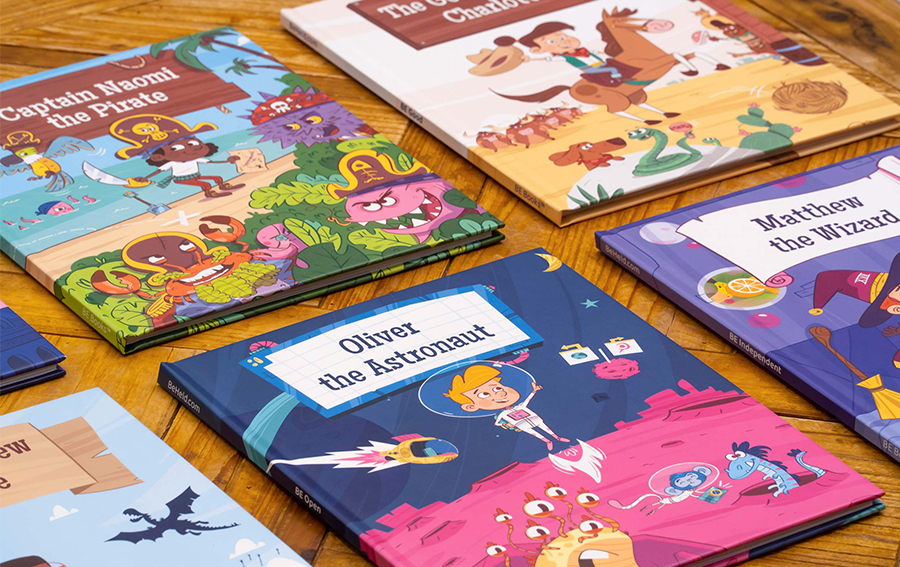 Looking for a personalised gift for a child, that they will love, that is meaningful and purposeful in this age of throwaway fads? Say hello to Be Held®.
The series of beautifully designed, personalised books offer storytelling with purpose – using fun-filled themes to deliver important life lessons. Their creative stories have hidden lessons to help parents gently teach positive values and help develop their child's character.
Harnessing the very latest in publishing technology, the nine books place the child at the heart of their own adventure, taking them on journeys across new worlds where hidden life lessons await. The stories are thoughtfully crafted around a series of themes, that are sure to foster a child's imagination.
View the range of books at Be Held®
Classic football kits team print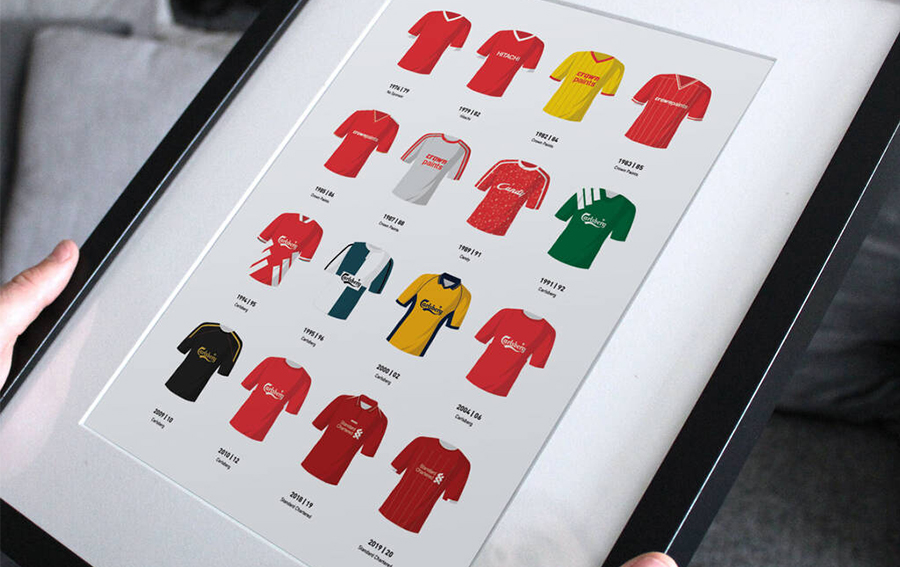 For someone who is a fan of the beautiful game, a print showcasing the most iconic kits worn throughout their favourite football team's most memorable seasons, is a gift they are sure to cherish.
No matter your team, whether you're more a club over country individual, or vice-versa, they have a whole host of prints available, designed to celebrate the history of the respective team. Each design consists of 16 digitally illustrated jerseys, incorporating a range of classic home and away kits from your chosen team over the decades.
View the prints on offer at Not on The High Street
Hotel break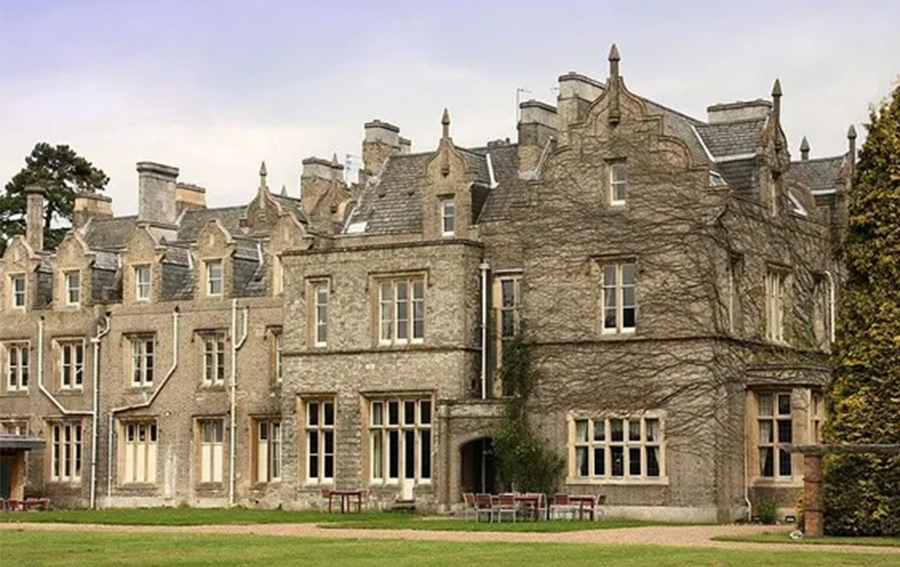 Whether as a well-deserved treat for you and loved one, or for a special someone, this two-night UK staycation is the ideal short getaway.
Courtesy of Prezzybox, choose from one of nine stunning locations in the UK. Explore the UK's magnificent countrysides, a sparkling seaside atmosphere, or the bustling nightlife of a major city, with the comforting assurance that after a day of activities, there is a stunning hotel to retire to.
Each venue provides guests with dinner, drinks and Afternoon Tea – with delicious food options and an abundance of activities and ways to relax. This is a truly special gift idea for anniversaries and birthdays.
View the available breaks at Prezzybox
Red Letter Days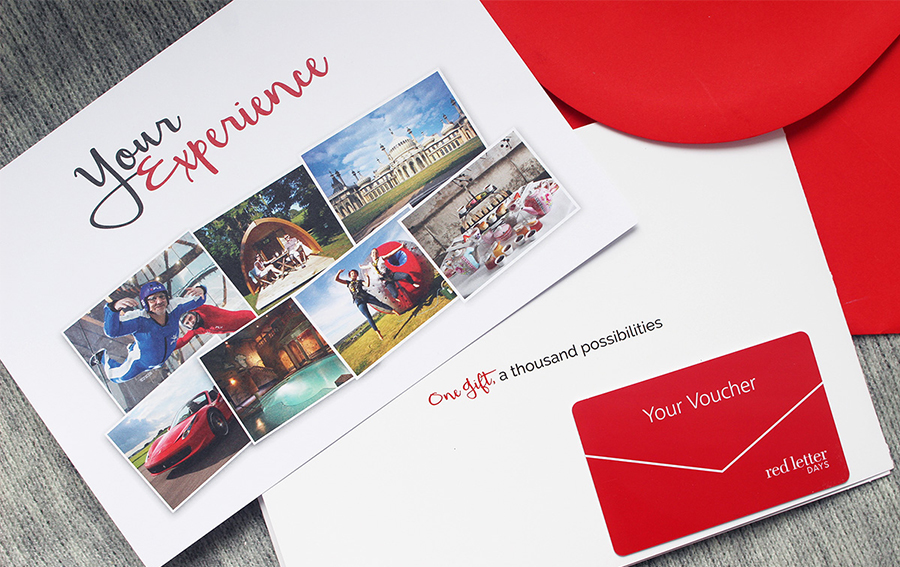 Whether you're gift hunting for an avid foodie, a keen adventurer, a sports fan, or a lover of luxury – Red Letter Days have it all.
Why not take to the skies with a loved one on a breathtaking helicopter tour, an experience that will be remembered fondly for many years to come. Or know someone who loves all things action-fuelled? Try the iFLY Indoor Skydiving Experience for Two, the ultimate white-knuckle indoor experience. There is an abundance of gift ideas to suit all, that will be cherished and will sure to live long in the memory.
Find out more at redletterdays.co.uk
Wahl Peaky Blinders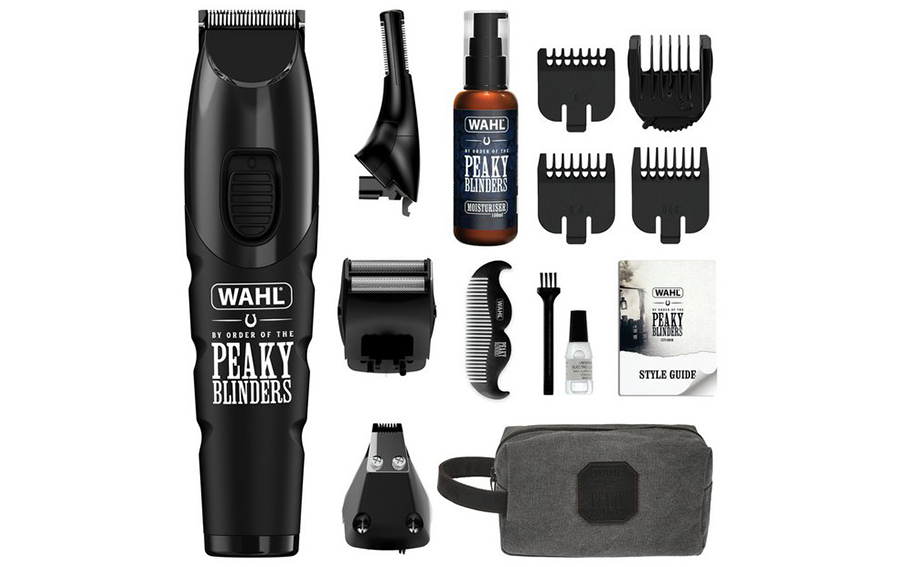 For the man who thinks he has the ability to pull off the Shelby look, this gift set, exclusively from the Wahl and Peaky Blinders collaboration is sure to make the perfect Christmas gift.
The Lithium 8-in-1 Multigroomer Gift Set is the only weapon you need to sharpen yourself up for a night on the town. This rechargeable trimmer features four interchangeable heads for ultimate body grooming, allowing for beard trimming and maintenance, close trimming, detail trimming, and more. The standard trimmer blade is ideal for beards, stubble, necklines and sideburns.
The set comes complete with a moisturiser, offering a non-greasy, lightweight, and quick-absorbing formula that has been designed to help soothe and replenish skin. As a final touch to tidy any facial hair, use the moustache comb for styling like Arthur Shelby, sure to complete the look.
Find out more at wahl.com
Marwell Zoo Family Pass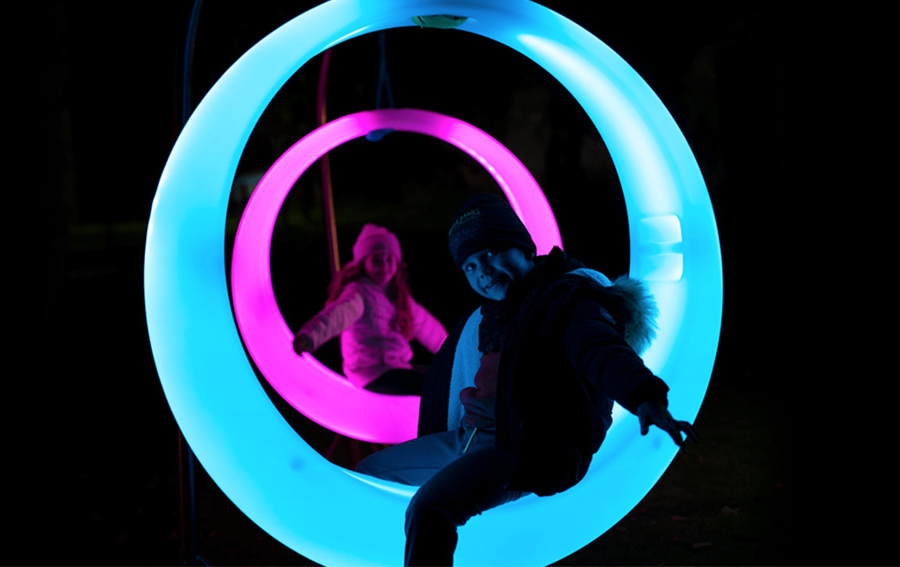 Treat the entire family to a day out, and get closer to the wonders of the natural world at Marwell Zoo. Located in Hampshire, the 140-acre park is run by Marwell Wildlife, whose mission is to conserve biodiversity and other natural resources, both locally and internationally.
Get up and close with personal to a host of incredible animals. View tigers, giraffes, hippos, penguins, and even an incredibly rare snow leopard and white rhinoceros, in all their glory. With the opportunity of animal feeds as well as a host of cafés and gift shops, you'll be wanting to return as soon as you leave.
For booking details and more information visit Marwell Zoo
878 AD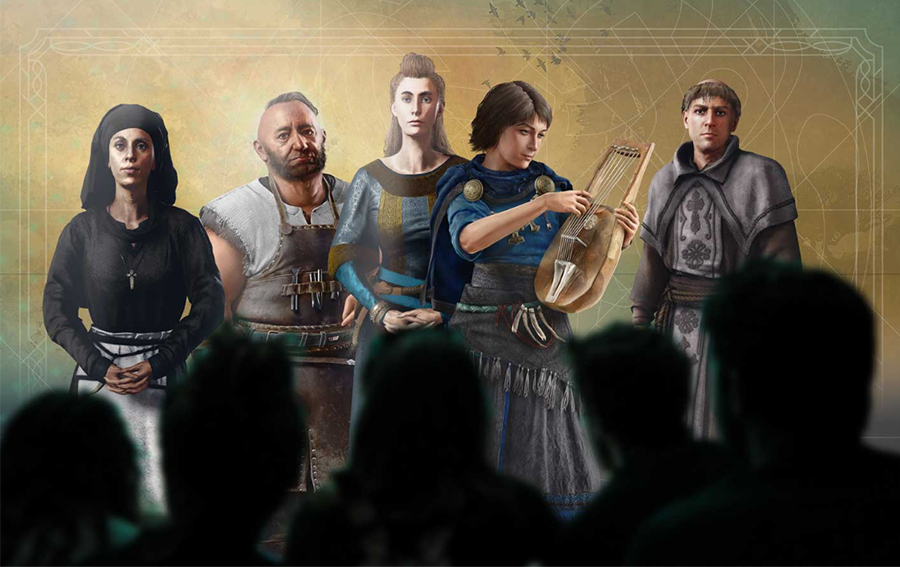 Ever wanted to turn back the clock? Or go back in time, to say AD 878? For those with a yearning for all things history and a thirst for epic events in history, spend hours browsing through artefacts and watching Anglo Saxon life unfold before your eyes in the present day.
Step into 878 AD, a new cutting-edge immersive storytelling experience and uncover fascinating historical events in Anglo Saxon England. Learn all about the legacy of King Alfred and meet the common folk – from the peasant and the the thief, to the soldier.
Witness Anglo-Saxon Winchester and discover the stories of the people who lived there, brought to life by the spectacular world of Assassin's Creed Valhalla® and Discovery Tour: Viking Age.
For booking details and more information visit 878 AD
Gaming PC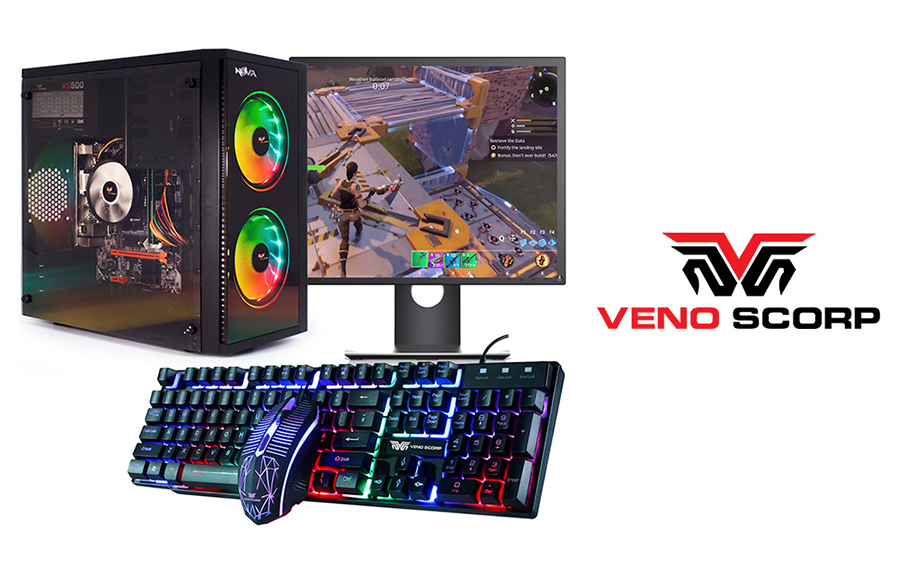 For the gamer in your life, or more specifically the PC gamer, gift them the Nova intel Core i5 Gaming PC. The stunning PC has been tested with popular games including Grand Theft Auto VI, Fortnite, and Inside the World of Roblox, ensuring that is ready to play your favourite games. With a selection of RAM options available, choose the one that meets your gaming requirements.
View the bundle specifications at Veno-Scorp
Cashmere jumper
Whether you're out for a special occasion or simply running errands, WoolOvers' collection of luxury cashmere is stacked. You'll find the soft, light, yet surprisingly warm feel of pure cashmere. From cashmere sweaters expertly blended with breathable cotton, blended cashmere cardigans, stylish sweater you can rely on as a fabulous eveningwear centrepiece, to cosy socks designed to keep your feet warmly toasted, WoolOvers' cashmere collection has something for everyone.
View their cashmere range at WoolOvers
Handmade chess board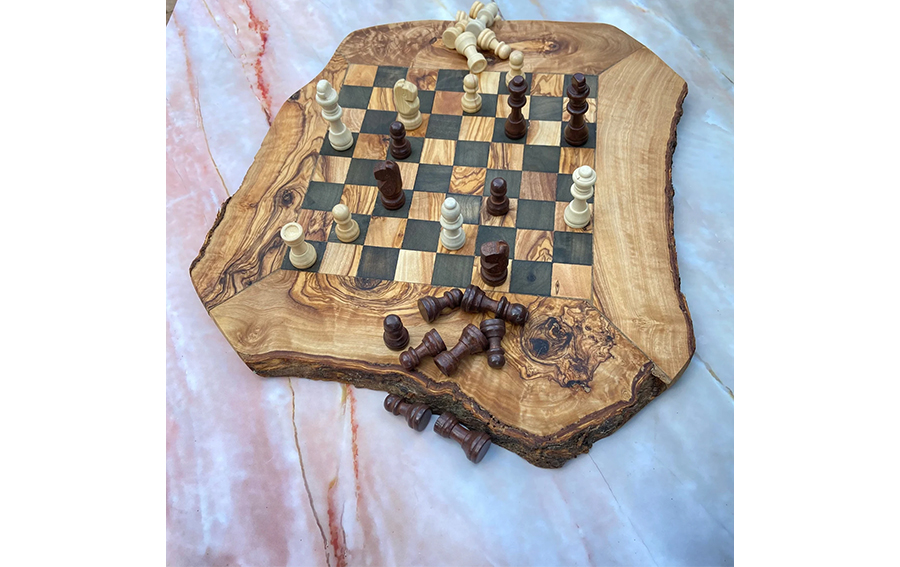 For all the chess players out there, as well as those with a love of exquisite craft and design, this handmade Chess Board would make the perfect Christmas present. Durable, long-lasting and lightweight, the set is handcrafted using genuine olive wood, with each chess piece entirely unique. Take the chess matches on the road far and wide, with the set also being incredibly easy to carry.
View the set at Etsy
JBL Tune 510BT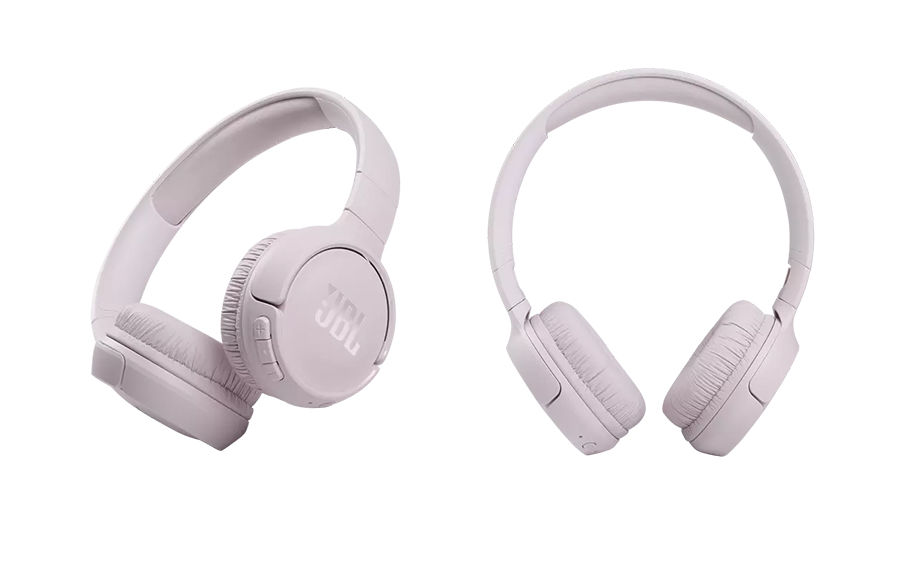 With the JBL Tune 510BT, listen to your sounds on headphones from a brand renowned for precise, crisp audio. The JBL Tune 510BT punches out bass that's both deep and powerful. Listen wirelessly for an incredible 40 hours, with the option to recharge the battery in just five minutes to gain two more hours of fun or fully in two hours.
A lightweight and compact foldable design makes these headphones the perfect travelling companion, whilst a multi-point connection enables users to seamlessly switch from one Bluetooth device to another.
View the headphones and other products at JBL
Stellarscope – Constellation Finder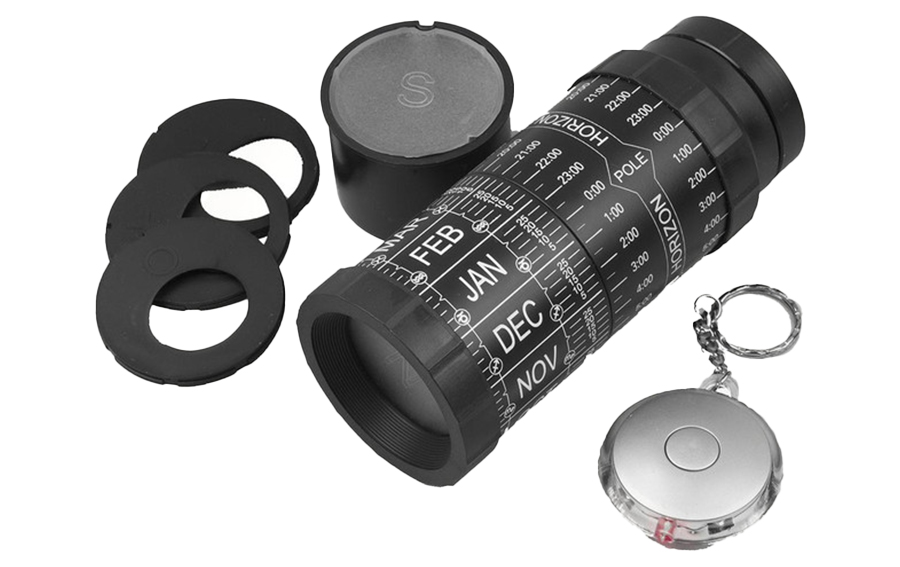 Gaze at the stars like you've never done before. The Stellarscope – Constellation Finder enables stargazers to easily identify stars and the various wonders of the night sky. It couldn't be simpler to operate; simply set the hour and date to get an accurate reading of the night sky, and then find the constellation with the viewfinder and stargaze with your free eye.
In what is an incredibly stylish design, the stellar scope contains a computer-generated disc that displays star maps, and measures approximately 19 centimetres long with approximately four centrimetres viewing map.
Visit MenKind for more information
Hotel Chocolat's Festive Chocolate Collection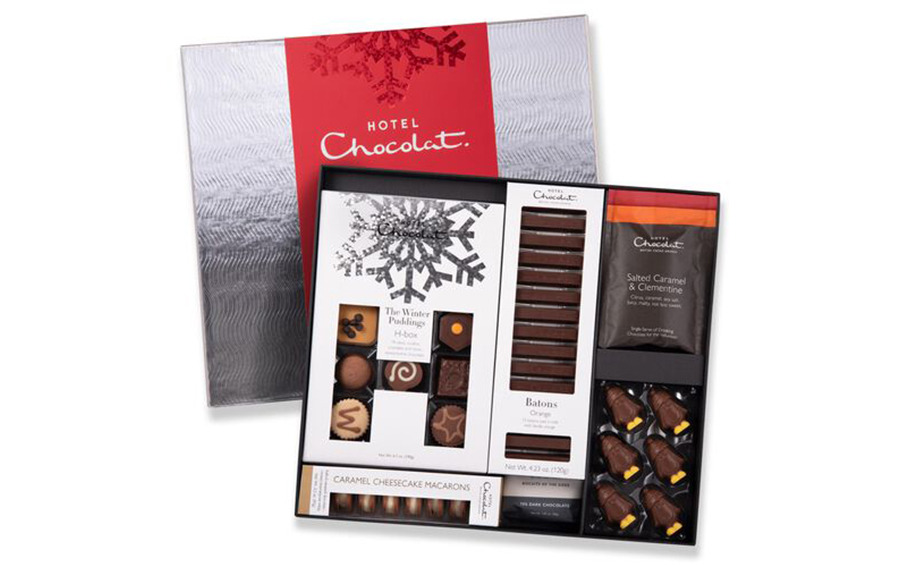 From festive hot chocolates to flavoursome biscuits, enjoy a vast assortment of tasty seasonal goodies, courtesy of Hotel Chocolat's Festive For the Family Collection. With a generous selection of truffles, caramel rich chocolate, batons, mince pies, hot chocolates, and more, there's plenty to keep you and your loved ones going, with the options to mix and match products only limited by your imagination.
Made in the United Kingdom with cocoa ethically sourced from West Africa, indulge in flavours and tastes that are rich, delicious, and sure to be a chocolate lover's dream.
View the collection and other gift ideas at HOTEL Chocolat.
Personalised art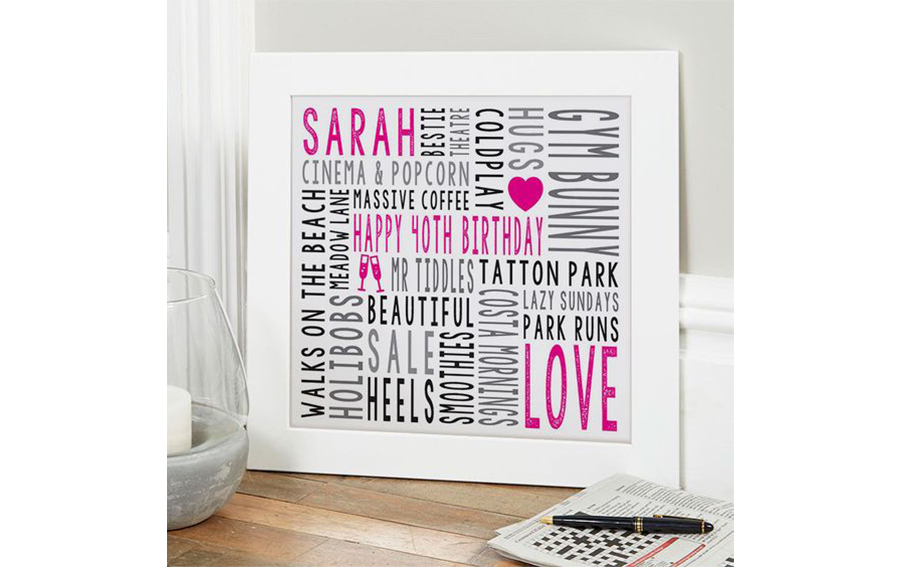 Whether for him or for her, for a birthday or an anniversary, or for a living room or a home office, very few gifts emphasise thought, care, and just how much that special someone means to you, as much as a personalised gift.
Chatterbox Walls specialise in professional quality personalised prints, wall art, canvas and cushions. Their easy to create custom designs enable users to preview carefully crafted designs on screen, before the purchase, with all designs available as a print, framed print or canvas.
View the designs on offer at Chatter Box Walls
Nutrigums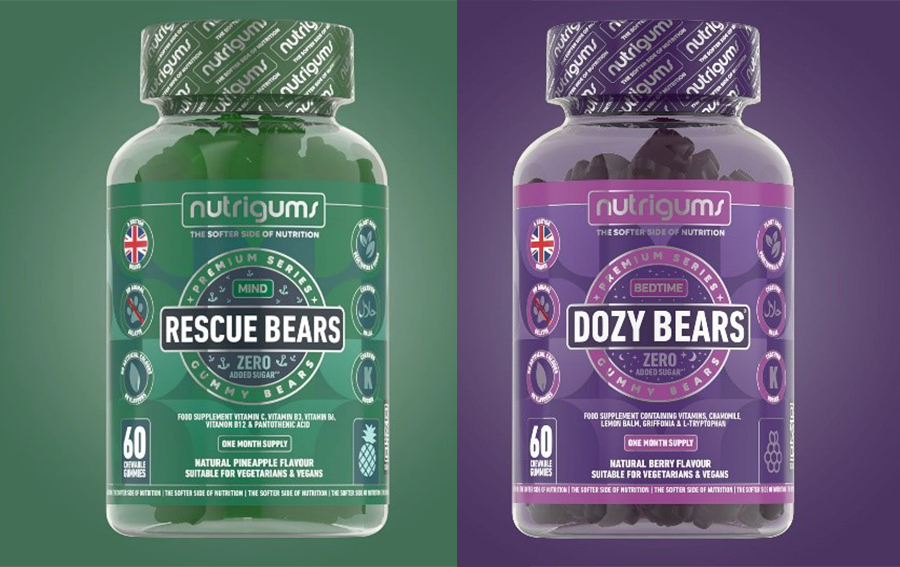 Nutrigums, one of the UK's leading health and wellbeing brands, have a selection of tasty and healthy vitamin gummies, sure to make a fantastic options for Christmas fillers. Their assortment of gummies each have their own characteristics.
Rescue Bears Gummies help to keep those chilled vibes throughout Christmas. With added, Glycine, Taurine, Green Tea, Chamomile and Lemon Balm amongst other vitamins, this is a stocking filler like no other. Dozy Bears Gummies are for those who are just too excited at bedtime during the festive season. The calming Dozy Bears are infused with a blend of vitamins, botanicals, and amino acids to help support a more restful night.
View the entire product ranges at Nutrigums
Candle collection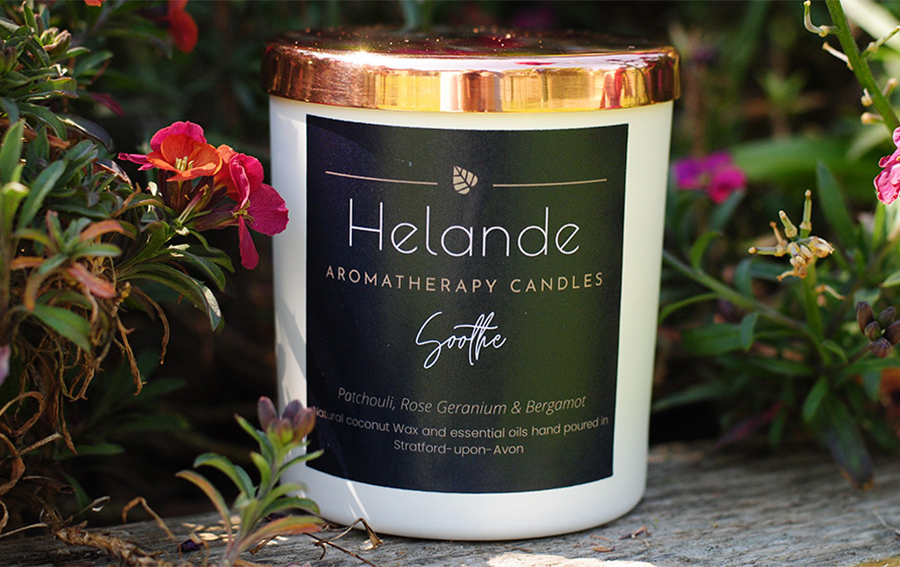 Whether for yourself or a loved one, unwind and relax with this gorgeous collection of candles. Helande produce handcrafted, luxury aromatherapy candles – designed to help enhance mood, calm the mind and uplift the spirit. Committed to using only sustainable materials, they offer a re-fill option in order to reduce unnecessary waste.
Each of their signature collection candles has been designed to create a different ambiance within your home. With options including Lavender & Sweet Orange Wax Melts, Lemongrass & Spearmint Wax Melts, and more vibrant-flavoured candles, bask and indulge in a range of unique and relaxing aromas.
Visit Helande Candles to view the collection.
One4all Gift Card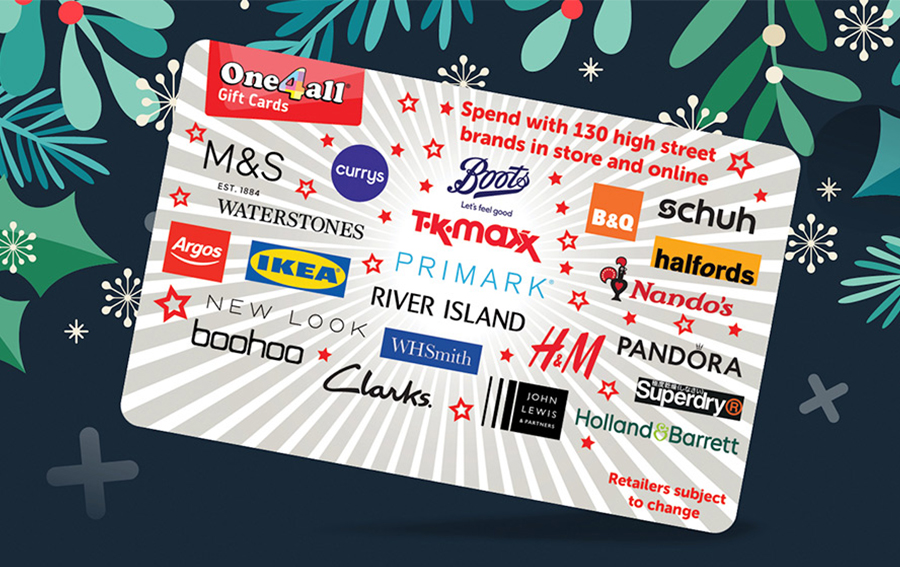 Take the stress out of gift giving and let a loved one decide their Christmas present, with the gift of a gift card.
The One4all Gift Card can be spent in over 55,000 stores nationwide and with participating online retailers. Give a gift that is as unique as them courtesy of the One4all Favourites option. For ardent foodies, the Restaurant Card features Nando's, Pizza Hut, and more. Get glammed up with help from The Perfume Shop, Feel Unique and Rituals, whilst the Entertainment Card is perfect for individuals who enjoy film and music, with Spotify, Vue, and ODEON included.
The Kids' Card is packed with brands designed to keep those little ones entertained, well-fed and stylishly dressed. For those of you looking to refresh your home this winter, check out interior favourites including IKEA, Home Sense and H&M Home. The choice is endless, and sure to get anyone into the Christmas spirit.
View the range of Gift Cards at One4All
LEGO® The Mandalorian's N-1 Starfighter™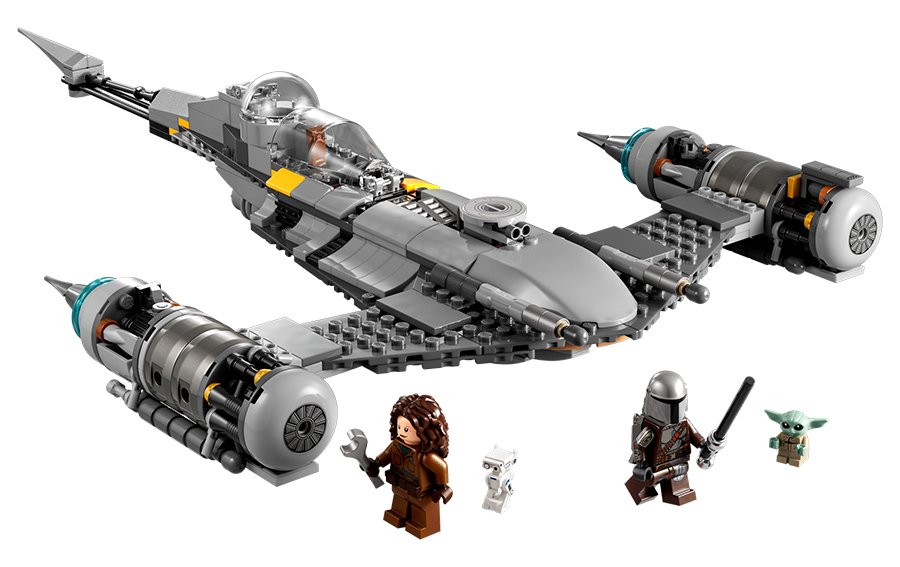 For both little ones and grown ups, enjoy hours of fun and play as you recreate a trusty old starfighter. Bring Star Wars: The Book of Boba Fett stories to life with this LEGO® brick model of The Mandalorian's N-1 Starfighter™. This 412-piece building set is packed with playful features to spark the imaginations of Star Wars™ fans.
Incredibly fun to build, the instructions couldn't be easier to follow. The Starfighter™ looks just as beaten up as the real starfighter with authenticity very much a theme of this Lego® offering. Take to the skies in The Starfighter™ that is built for action, accompanied by four beloved LEGO® Star Wars™ characters – The Mandalorian™, Peli Motto, Grogu and a BD Droid are included.
Find out more at LEGO®
To see your company in any upcoming features we are arranging please email editorial@hurstmediacompany.co.uk