PlayStation, Xbox, Nintendo Switch, PC… The numerous video game consoles all offer something special and unique. They are appreciated immensely by their loyal gaming audiences, who spend many an hour completing missions, quests, developing their protagonist, levelling up and much more.
So, if you are thinking of the perfect Christmas gift for a loved one, why not go for a video game? Checklist breaks down some of the best video games from the past few years, sure to put a smile on the avid gamer's face.
1. FIFA 22

The 29th and latest release in the FIFA series video game franchise is a top contender. In what has become the benchmark for football games, EA Sports brings back many of the features that have made the title so beloved and added additional features to fix the not-so-well received aspects of the game.
FIFA 22 introduces Hypermotion Technology, which captures the traits of real-world footballers and renders them into the game, with developers carrying out a full-team motion capture with 22 professional footballers playing at a high-intensity level, while studying their exact movements.
This means FIFA can analyse human motion in hyper-focused detail within a match situation, resulting in thousands of new football-informed animations being added to the game. These new animations are used to power Full Team Authentic Motion, Player Humanisation, Composed Ball Control, and more. Resulting in the most realistic experience, essentially bridging the gap between reality and fantasy inch by inch.
Find out more at EA Sports.
2. Forza Horizon 5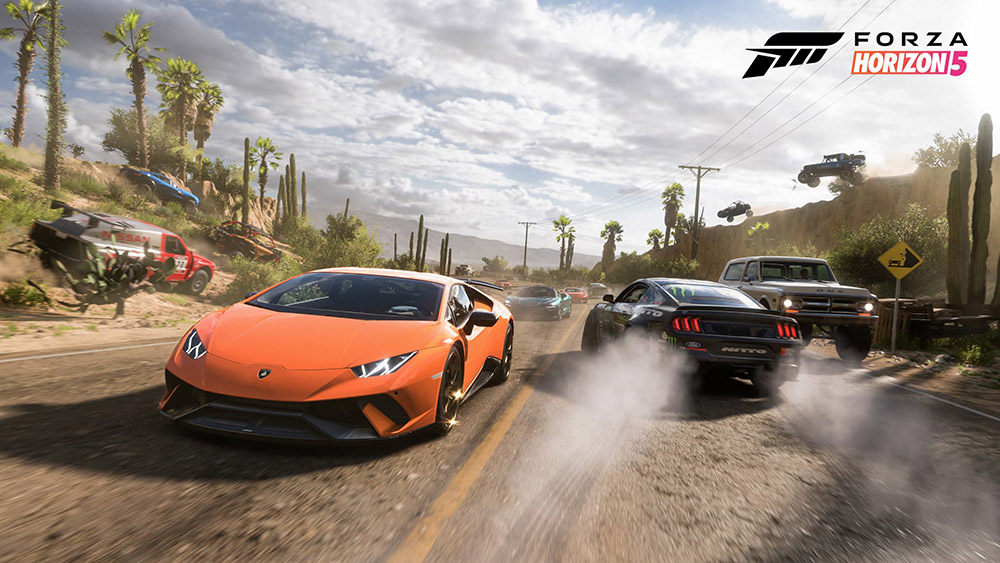 Buckle up and strap in, as one of the most reputable and recognisable racing franchises is back. Published by Xbox Game Studios, Forza Horizon is the fifth Forza Horizon title and the early critical acclaim lauded upon the title suggests the franchise is showing no signs of slowing.
A racing game set in an open world environment based on a fictional representation of Mexico, everything in Forza Horizon 5 is bigger, bolder, and more grandiose. Players are able to travel the vast open-world freely, competing in multiplayer races and an exclusive campaign mode, with the option to customise the player character and range of cars featured in the game.
For those keen to finetune their rides, there are a plethora of customisations on hand. This varies from creating personalised liveries and tunes for cars, performing engine and drivetrain swaps, to installing body kits on vehicles, and more.
Find out more at Xbox.
3. Hokko Life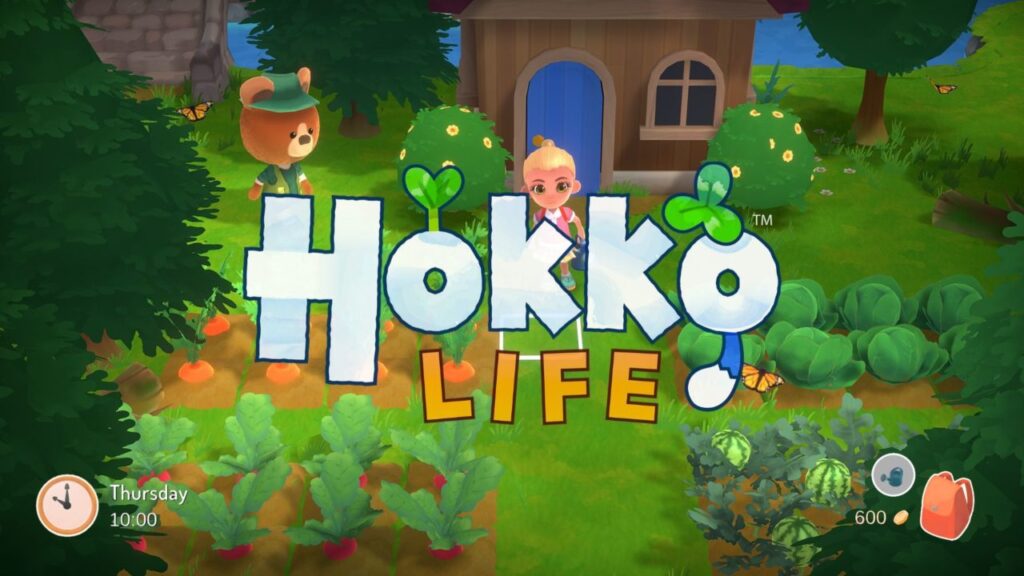 In what is a markedly different type of game to the titles mentioned above, Hokko Life is a creativity-filled community game. Inspired by Animal Crossing, Hokko Life enables players to escape the manic hustle of modern-day life and relax in their cushy new home of Hokko.
Exclusively for PC gamers, the only limit the game sets is how far your imagination can stretch. Build the town of your dreams with Hokko Life's creativity tools, which enables you to customise and design clothing, furniture, and much more.
Much like in the world of Red Dead Redemption, when you are not involved in the main part of the game, which in Hokko Life is venturing on numerous quests and creating, numerous activities are there to be undertaken. Farm and tend to your garden and grow produce that can be then sold for coins.
Create cosy vibes for your character by trying out the clothing designer tool, relax at a local fishing spot, venture out to hunt bugs, and much more. A relaxing sim game designed to get lost in for hours on end, Hokko Life enables players to create to their heart's content, the only limit being ones' imagination.
Find out more at STEAM.
4. Age of Empires VI
Know someone who is a history buff? Perhaps an individual fascinated with historical empires of the past, their rise, rule, fall, the innovations and advancements they brought to the world, and more? Then Age of Empires VI is the perfect video game for them.
Age of Empires VI is the latest instalment in a series of historical real-time strategy video games. Putting you at the centre of epic historical battles that shaped the course of history, Age of Empires IV takes players on a journey through the various periods as they command influential leaders and build expansive kingdoms. Whether fascinated with a particular period of history, or with numerous civilisations and empires, Age of Empires VI takes players through many different eras.
Whilst Age of Empires VI features numerous empires, all campaigns involve similar themes and topics. Discover epic stories of succession, family conflict, anarchy, and rebellion with the players front, row, and centre.
Find out more at Age of Empires.
5. Big Brain Academy™: Brain vs. Brain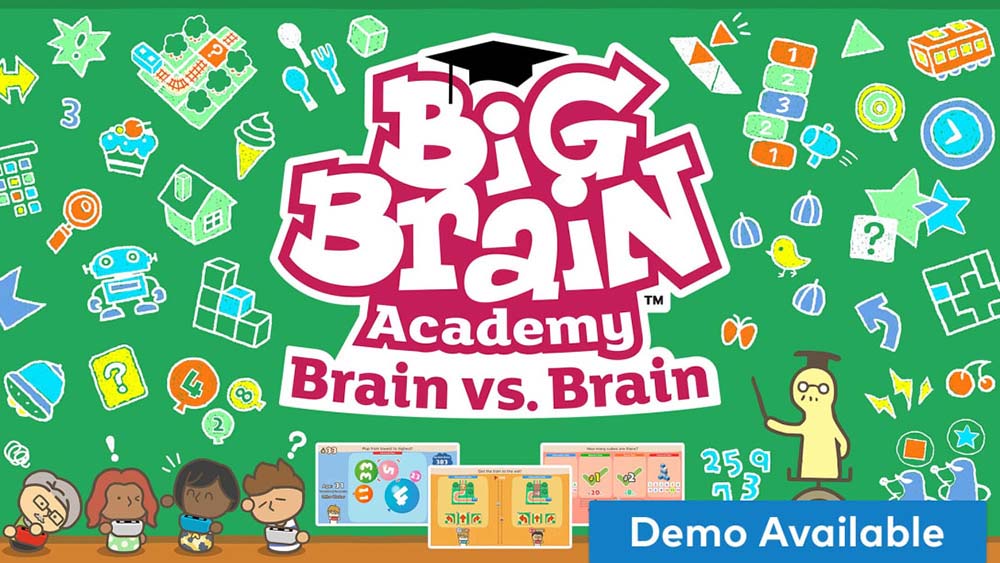 Battle friends and family to see who truly possesses the brains amongst you, in Big Brain Academy™: Brain vs. Brain for the Nintendo Switch™ system. Featuring a wide variety of brain-bending and challenging activities designed to test players' mental mettle, go brain-to-brain with other gamers in four-player matches to see who comes out on top.
The wide variety of activities in the game are designed to test players in several ways. These include memorising a series of numbers, identifying an animal as it slowly comes into focus, or helping guide a train to its goal in fun, fast activities. Everyone can play together at varying difficulties, so a kid can hold their own against an adult in this battle of the brains.
Get your own Big Brain Brawn score with a fun test. Boost your skill and speed by practicing certain activities. You can also prep for your next multiplayer brain battle or compare scores with friends and family. Unlock dozens of outfit options for your in-game avatar, from a cat outfit to a corn costume.

Find out more at PlayStation.
6. New PokÉmon Snap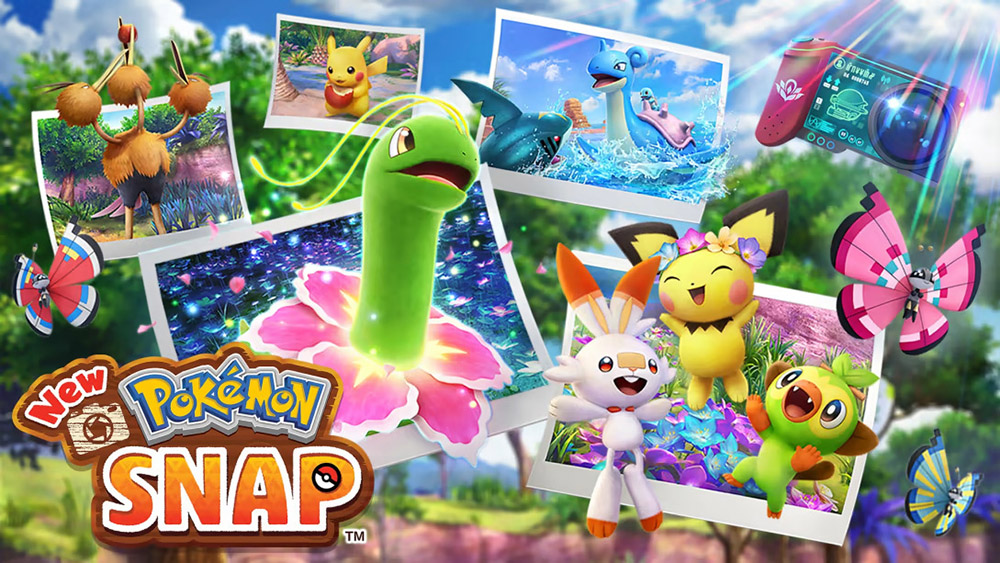 For that special someone with a dual love of photography and gaming, New Pokemon Snap™ is one video game title they do not want to miss out on. Available only the Nintendo Switch™ system, the latest instalment in the beloved franchise sees players seek out and take in-game photographs of Pokémon in their native environments.
Explore vast and open landscapes with lush scenery on unknown islands, to snap photos of Pokémon in their natural habitats. Snap photos from the NEO-ONE as you encounter and research wild Pokémon in all their glory.
Players can save, edit, and share their favorite Pokémon photos. Upon completion of a course, players can adjust the brightness, blur, zoom and other aspects of photos in Re-Snap mode, as well as the option to add stickers, frames, and filters to add a personal touch.
Find out more at Nintendo.
7. F1 2021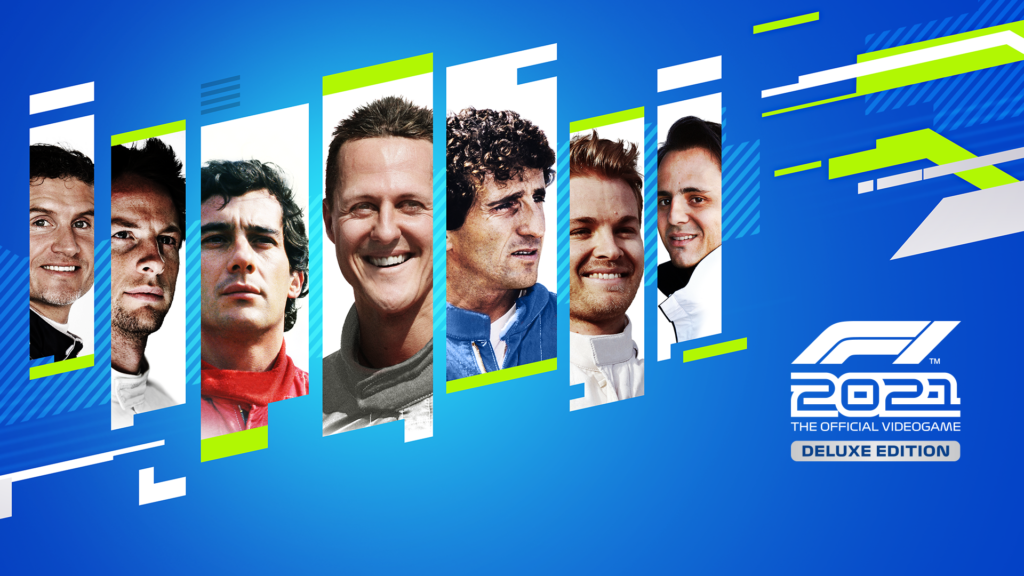 The ultimate video game for the individual who fancies themselves behind the wheel, F1 2021 is the latest release in a franchise that goes from strength to strength. Drive these Formula 1 cars to the absolute limit, in a game featuring much of what has made it so popular as well as new in-game additions, which heighten the gaming experience.
Experience a gripping F1® story with epic racing, off-track drama, and stunning cutscenes. There are many modes for racers to get lost in. Create your own unique F1 team, make the big decisions and drive your way to glory against the real-world teams and drivers.
Test your mettle and enter the FIA FORMULA ONE WORLD CHAMPIONSHIP™ in Career and experience every F1 fan's ultimate fantasy of being an F1® driver, going up against the sport's juggernauts. Adjust the difficulty and how much assistance you would like with the car, and the length of the championship season, practice, qualifying length and more.
Find out more at EA Sports.
8. Halo Infinite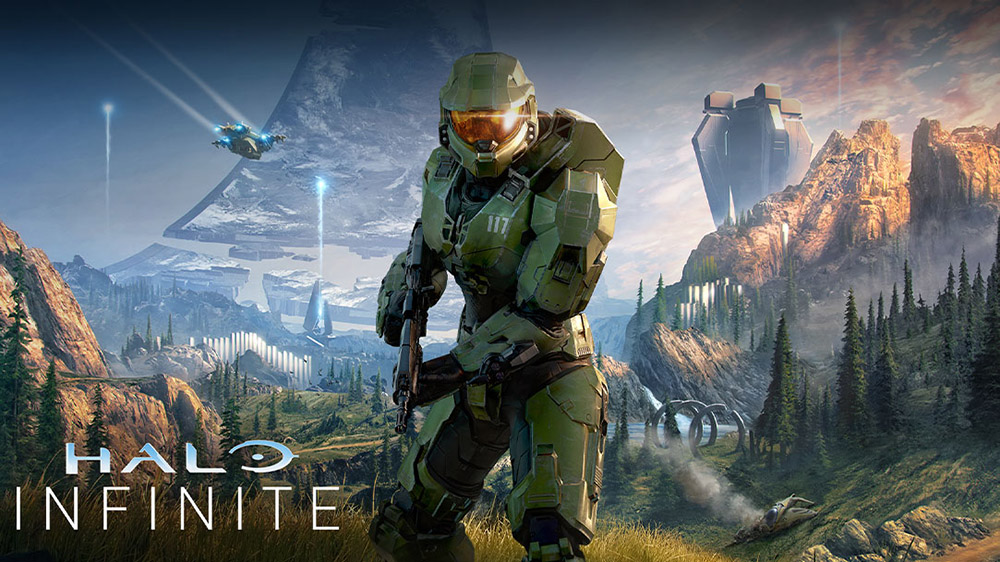 An upcoming first-person shooter video game published by Xbox Game Studios for Microsoft Windows, Xbox Series X|S, Xbox One and Windows 10, the sixth main entry of the series finds players continuing the story of the main protagonist, the Master Chief.
With humanity's fate hanging in the balance and all hope seemingly lost, the Master Chief is ready to confront the most ruthless foe he's ever faced. Step inside the armour of one of humanity's greatest hero to experience an epic adventure and explore the massive scale of the Halo ring. 
Not too much is known about the upcoming release, regarding gameplay and plot is, but long-time fans of the series are counting down eagerly for the release. But for the gamer who appreciates complex plotlines, stealth, and a range of first-person shooting options, pre-ordering Halo Infinite is sure to make the perfect Christmas present.
Find out more at Xbox.
9. Battlefield 2042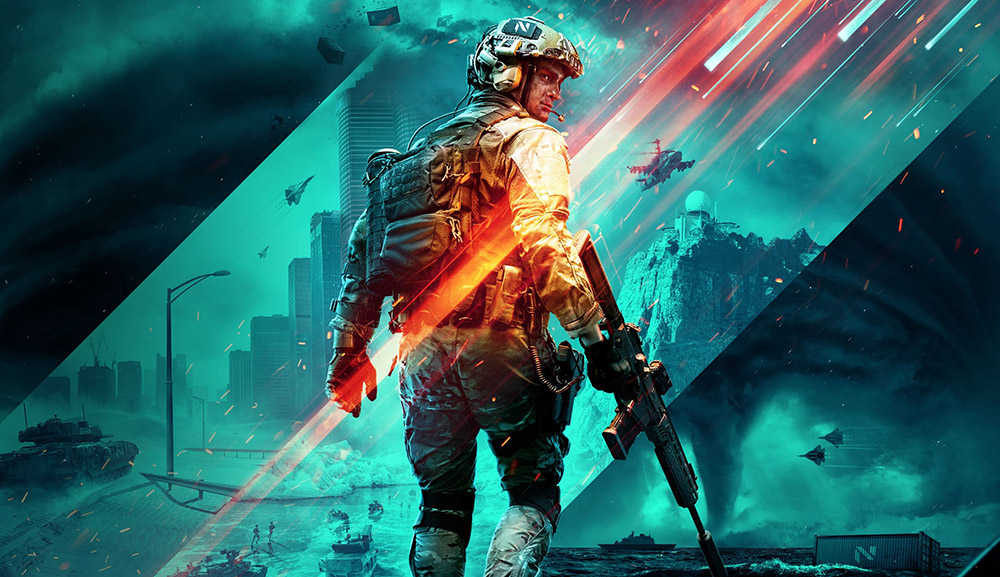 The latest instalment in the first-person-shooter series by DICE, Battlefield 2042 promises to be the largest and most immersive game in the franchise. Continuing DICE's traditions of huge maps, over 100 player lobbies and realistic gameplay, Battlefield 2042 will be at the top of any gamer's list.
Making full use of the exponential increase in hardware from the latest generation of consoles, DICE are looking to further develop the 'levolution' feature of the series first introduced in Battlefield 4 in 2013. This at-the-time unprecedented development allowed players to change the environment of the map during online games by triggering in-game events like demolishing skyscrapers and bursting dams.
The feature allowed players to shape the dynamic map in order to gain a tactical advantage or simply to watch the explosions, and gamers should expect this feature to see an overhaul to match the latest developments in processing power from the PlayStation 5 and Xbox Series X/S.
Find out more at ea.com
10. Jedi: Fallen Order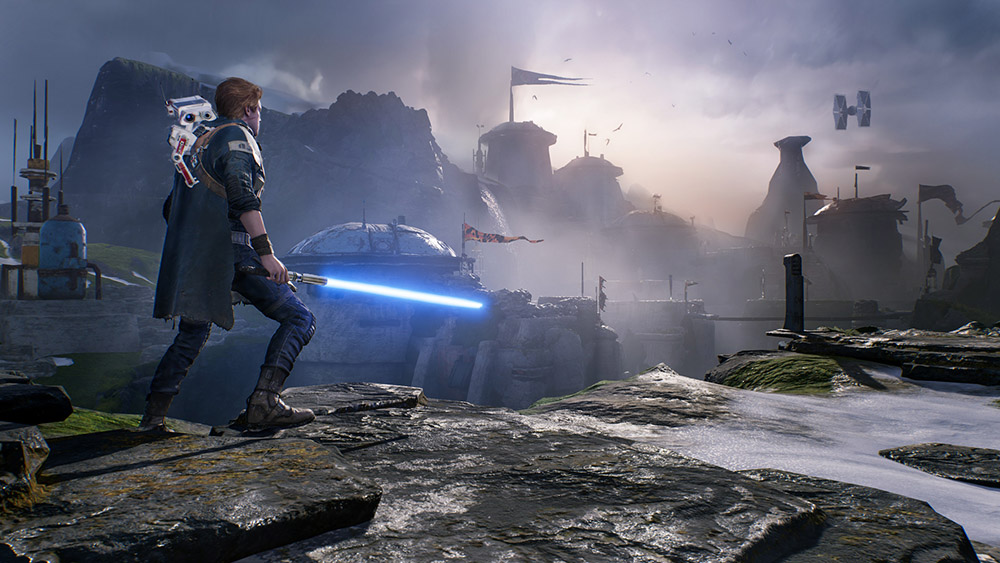 If you fancy swinging a lightsaber and catapulting faceless stormtroopers off cliffs with the power of the Force, Jedi: Fallen Order is the game for you.
Whilst being a tad older than the rest of the titles on this list, Fallen Order still has a massive amount to offer the casual or hardcore gamer. Set in the narrative grey area between the events of Order 66 and A New Hope, play as Cal Kestis, a young Jedi who narrowly escaped the purging of the order a few years ago and is living in hiding from the sinister forces of the newly-formed Galactic Empire.
The third-person Soulslike spans various planets and features flashbacks to young Cal's training with his old Master who perished fighting to help the padawan escape. Now a young adult, help Cal rediscover his connection to the Force and survive in a galaxy that outlaws his kind. Best of all, you can create and customise your own lightsaber, exploring the map to find chests and unlock new upgrades and parts to completely redesign your sci-fi laser sword, from hilt wrappings to blade colour.
Find out more at ea.com
To see your company in any upcoming features we are arranging please email laura@hurstmediacompany.co.uk or editorial@hurstmediacompany.co.uk