It feels like we're all in need of a holiday at the moment. Why not start planning traveling farther afield for your next big holiday if you're looking for something different?
Have you always wanted to travel to the other side of the world? Start thinking now about your opportunity to explore with our long-haul holiday inspiration. If you just want to put all your cares and troubles behind for a bit, or maybe a new scenery, a long-haul holiday might be exactly what you need.
Below are a variety of different offers for you to pick from, so whatever your budget and whatever your interests, you're guaranteed to find one that you will love.
1. Kurumba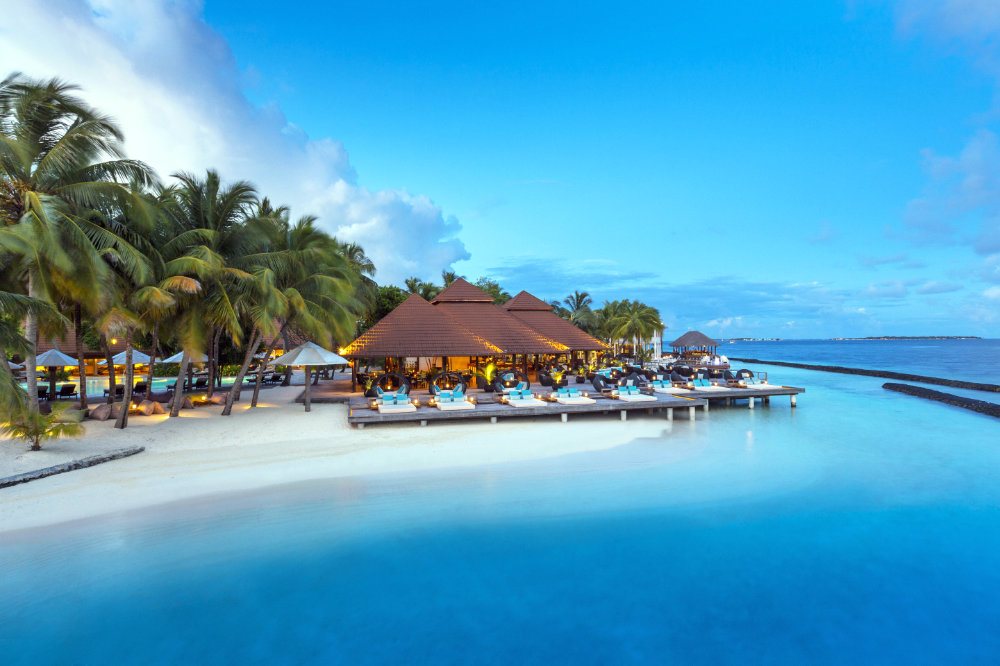 A Maldivian-owned and managed resort, Kurumba offers guests an idyllic tropical escape. All complemented by endless possibilities of dining, activities, and fun for all ages such as excursions, water sports, diving, spa, renewal of vow ceremonies, culinary events, and evening entertainment.
With convenient access to Velana International Airport, and a short seven to 10-minute speedboat ride, once you land, your holiday is just moments away from starting, and you can be checked in, with a cocktail in hand on the beach within 30 minutes.
The award-winning Kurumba Maldives offers eight styles of accommodation across 180 rooms, including family villas, ideally suited for the summer family holiday season.
Dining options are varied, with eight restaurants and three bars, and a selection of meal plans to suit all preferences. Whether a memorable family vacation or romantic getaway, the Kurumba Team is on hand to help you plan an unforgettable experience.
Find out more at kurumba.com
2. Beachcomber Hotels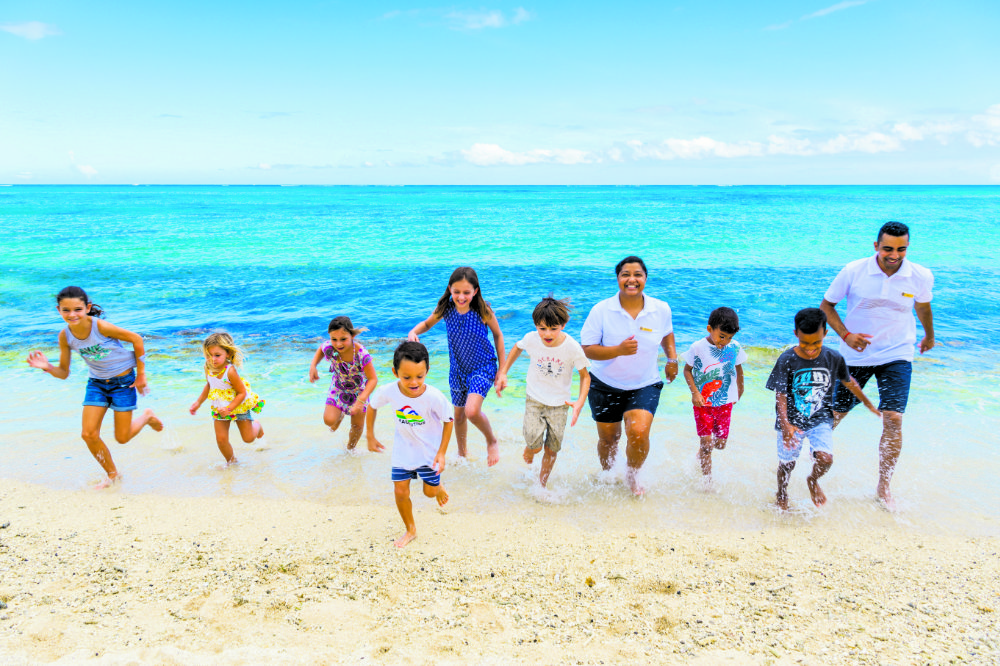 Holiday boredom is a thing of the past with a family holiday at one of the eight Beachcomber Hotels in Mauritius. Trade the bucket and spade for tantalising cuisine, safe beaches, year-round sunshine, and unlimited adventure.
At Beachcomber, they believe your holiday, wedding or honeymoon should be like finding the perfect shell on a blissful, castaway beach. An exquisite, treasured moment in time that you'll cherish forever.
With a plethora of complimentary land and water sports, free kids and teen clubs and a selection of family-friendly accommodation options, the eight Beachcomber properties offer a playground of adventure for the whole family.
You can escape to a tranquil tropical island where azure seas lap white sands or delight in the glitz and glamour of a dazzling city. The fun doesn't stop at the resorts though – meet friendly locals, explore national parks and enjoy up-close encounters with wildlife. Mauritius is a fantastic destination for families looking to discover their own slice of paradise.
Find out more at beachcombertours.uk
3. Visit Jamaica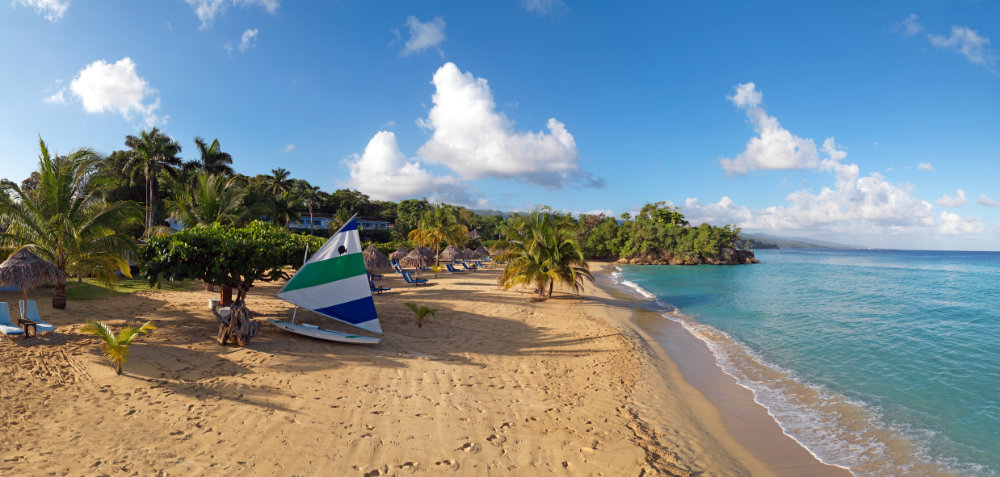 Jamaica is the third-largest island in the Caribbean and lies just south of Cuba. This is an island that boasts something for everyone, with hundreds of miles of unspoiled, quiet beaches and a colourful cultural and cosmopolitan heritage. Jamaica is widely considered to have the most stunning landscapes to explore.
Visitors are drawn to Jamaica for its beaches, grand hotels and all-inclusive resorts. Most are impressed with the sounds of reggae, the taste of jerk cooking, and the warm, friendly smiles of the locals.
There are many reasons one might dream of visiting Jamaica and their culture sits high at the top of that list. There's just something novel about Jamaica, something undeniably exquisite that attracts visitors to the shores time and time again. As soon as you step foot onto Jamaican soil, you feel the vibe.
That energy is unmatched. Nothing can compare to experiencing it for yourself. Come dive into an authentic Jamaican vacation full of vibrancy, electricity, unrivalled charm, and untouched beauty.
Find out more at visitjamaica.com
4. Seychelles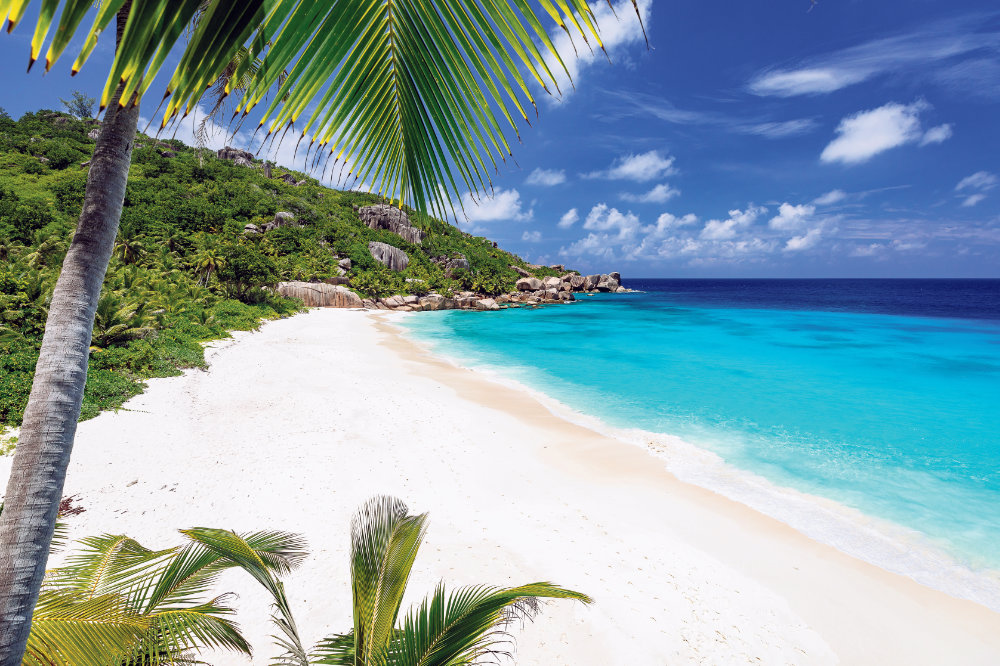 The Seychelles 115 islands possess legendary beauty and are a sanctuary for some of the rarest species of flora and fauna on the planet.
A destination of unbelievable beauty, island hopping in Seychelles offers a kaleidoscopic array of breath-taking beaches, untouched forests, bird sanctuaries, exotic island hideaways, walks and trails, horseback riding, virgin fishing grounds, golf, year-round sailing, and spectacular diving sites where few have gone before.
With no visas required from any nationality, you can stay up to a month without extending your visit.
Few people would deny that these islands of love are the ideal settings for weddings, honeymoons, or romantic getaways.
The combination of unrivalled natural beauty and the Seychellois warm welcome guarantees the holiday of a lifetime. Seychelles has all this to offer and more but perhaps its most enduring attraction is the security it offers and its enviable pace of life amid the tranquillity and multi-racial harmony of the islands.
Find out more at seychelles.travel
5. Go Korea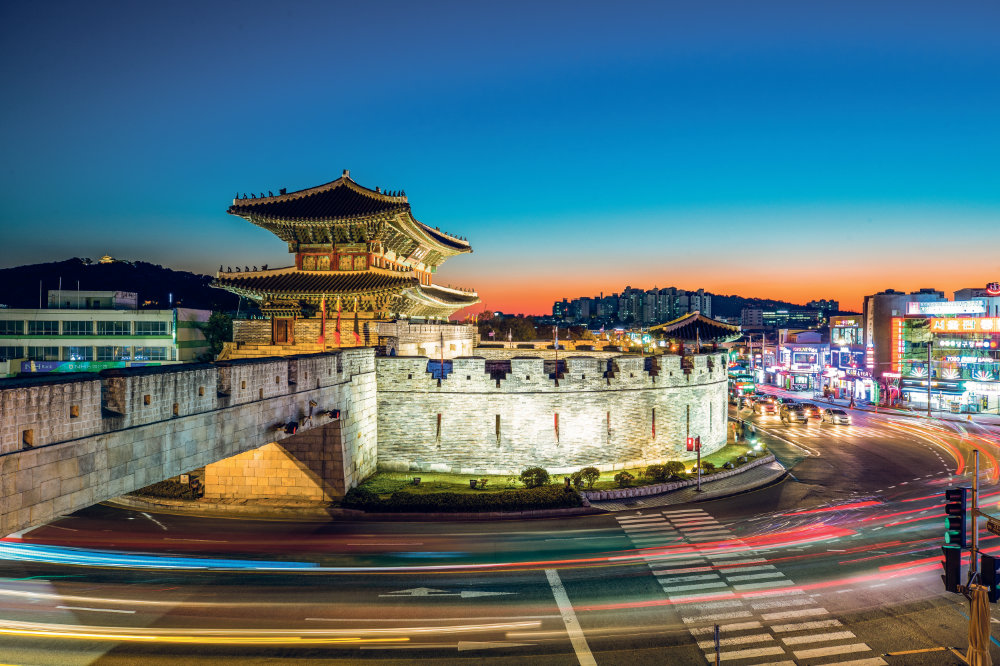 Now is the time to go beyond the world on screen and visit Korea for yourself to discover everything it has to offer. From Parasite's thrilling awards victories to the genre-redefining music of BTS, South Korea stands proudly at the forefront of global popular culture.
Join a tour to visit historic landmarks, then enjoy the unique and rare nature of the area, which is thriving thanks to being untouched for decades. Once you've learnt about the past, why not look to the future?
Whether you're a fan of street food or want the full Korean barbecue experience, you're sure to eat a meal so good that you dream about it for years to come.
Whether travelling for a cultural adventure, romantic getaway, family holiday, or anything in between, Korea is sure to surpass your expectations.
Start planning your trip today and find out what makes it such an unforgettable destination. Imagine Your Korea, then make it a reality.
Find out more at gokorea.co.uk
6. Heathrow Express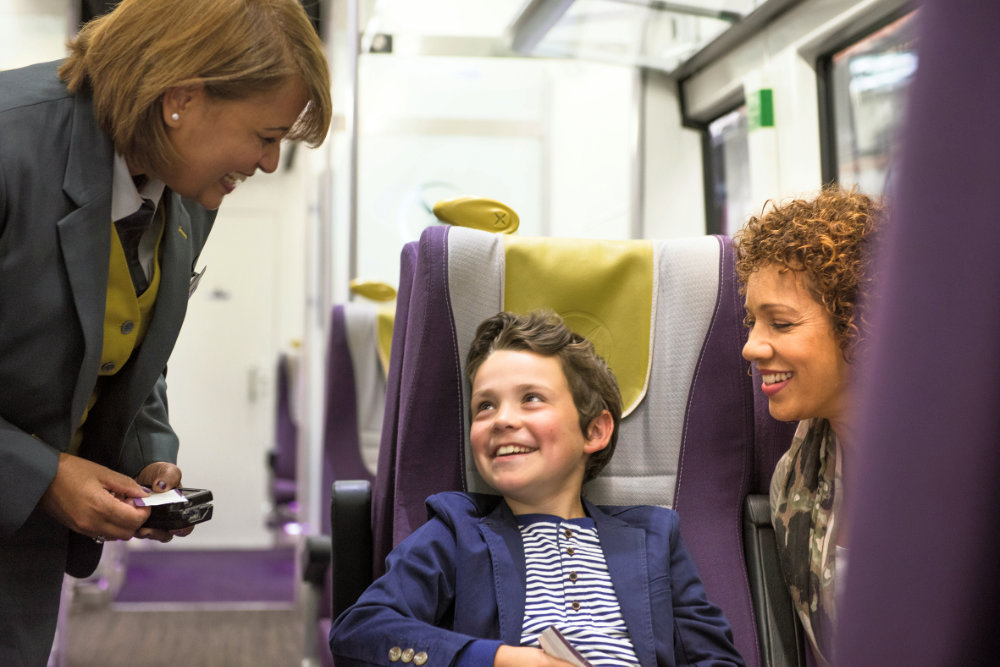 Looking for a faster way to kick off your holiday? Hop aboard the Heathrow Express; the quickest service between London Paddington and Heathrow Central*.
Only 15 minutes to arrive at Terminals 2 and 3 or 21 minutes to Terminal 5.
A free transfer is also available to Terminal 4. Onboard, Heathrow Express offers a premium experience including Express TV showing BBC World News, free WiFi, comfortable seats, and plenty of dedicated luggage space.
Tickets start from just £5.50* one way when you book online or through the mobile app at least 90 days before travel. In addition, children aged 15-years-old and under travel free when accompanied by a paying adult.
The Heathrow Express website and app help make booking easier by providing clear ticket options, live train times, and personalised content all available in five different languages.
Find out more at heathrowexpress.com
7. Jetwing Hotels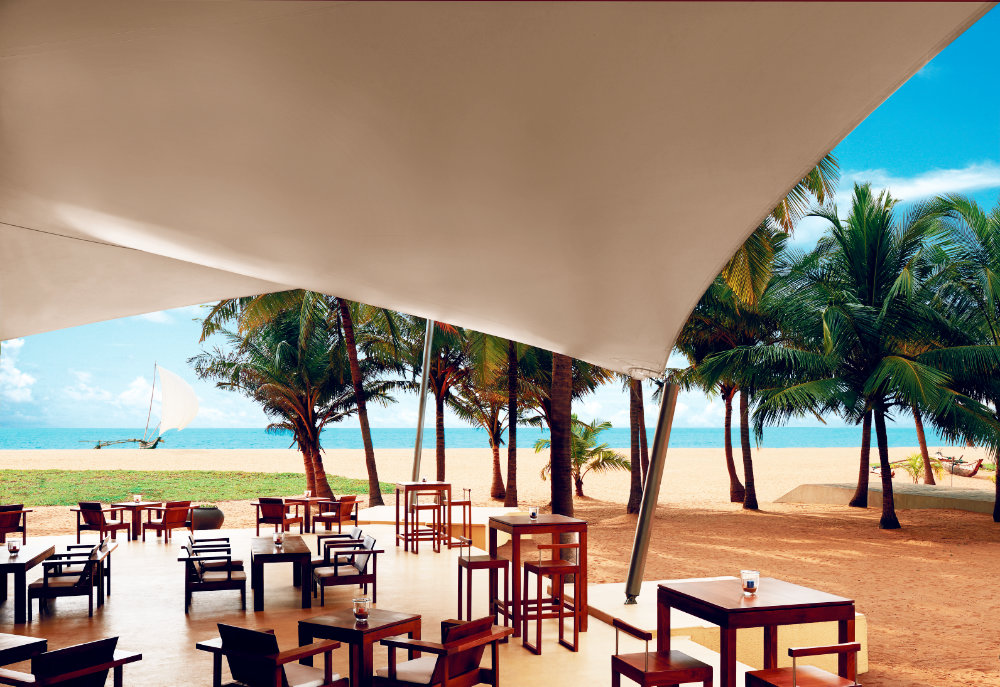 Jetwing Beach is a symbol of pure luxury. The gorgeous five-star hotel, which stands on the stunning Sri Lankan shores, has been hailed as Negombo's high-end holiday hot spot. Situated just minutes from the airport, and only half an hour from the commercial capital of Colombo.
Each of the 78 rooms reflects the ethos of elegance and comfort the hotel is renowned for.
With breath taking views of the blue ocean, Jetwing Beach is the perfect holiday escape to savour the true luxuries in life. The Sands restaurant hosts magnificent à la carte menus, while The Black Coral offers a refined fine dining experience.
For laidback meals and cosy chats, visit The Deck, where you will be served innovative cuisines against a picturesque view or toast to a perfect holiday with your family and friends at the Terrace Bar.
The hotel is also equipped with two swimming pools and a beautifully designed spa that offers an unparalleled range of luxurious treatments bound to enchant you.
Find out more at jetwinghotels.com
8. Wild Life Worldwide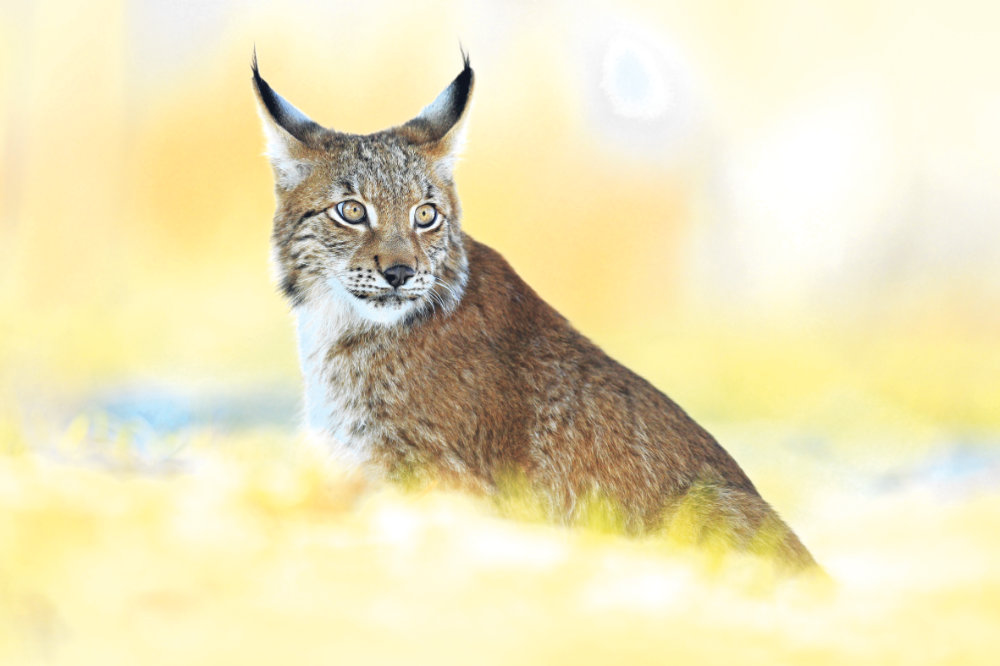 Wildlife Worldwide have over 25 years experience in designing the finest tailor-made and small group holidays offering exceptional wildlife experiences.
They offer holidays across all seven continents, from endangered lynx in Spain to two new trips to India, the wildlife of Madagascar with conservationist Mike Dilger and an ever-expanding portfolio in Africa.
From African safaris to bear watching in Canada, cruising the Galapagos Islands, and wildlife viewing in the Amazon, we offer an unparalleled range of trips to see the finest wildlife in the world.
From whale watching around the world, to tiger safaris in India, viewing orangutan in Borneo and gorilla trekking in Africa, we offer the finest choice of wildlife viewing opportunities.
Need inspiration for your next wildlife encounter? With wildlife cruises, photography tours, walking safaris, group trips, family adventures and flying safaris, we have got it covered.
Find out more at wildlifeworldwide.com
9. Sunsail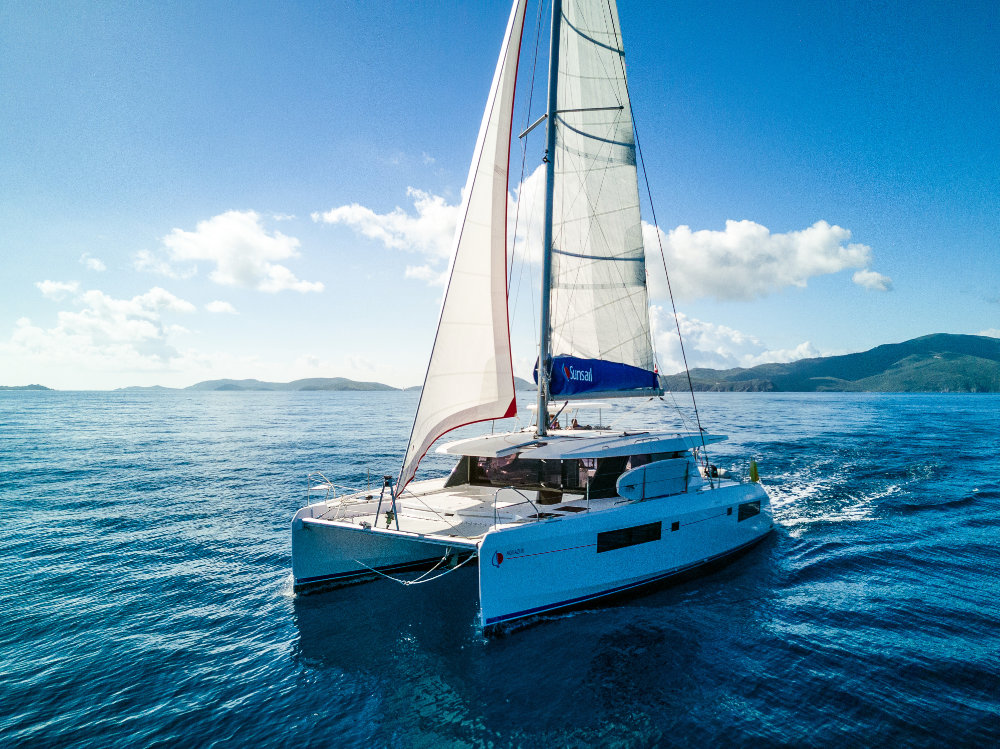 Wake up to a new beach view every day, spend your afternoon kayaking across blue lagoons and snorkel around colourful corals.
Experience the thrill of heeling off Seychelles' jungle-topped Mahé Island or catching the Mediterranean mistral as you sail along Dubrovnik's fortified shores. Explore Mallorca's charming hidden coves, or watch dolphins ride your wake as you sail towards Byzantine ruins on a Meganisi flotilla.
Sailing with Sunsail gives you the freedom to explore. With over 20 destinations worldwide, there is a sailing holiday for first-time adventurers, seasoned explorers, and everyone in between.
If you're new to sailing, you can learn the ropes, with our RYA accredited sailing courses. A perfect choice for families, couples, and friends.
Sail socially and explore some of the world's best cruising grounds with the support and reassurance of a Sunsail lead crew. Created for sailors, by sailors since 1974, they have a wealth of experience. With plenty of unique destinations, and a choice of beautiful yachts to suit your crew.
Find out more at sunsail.co.uk
10. Falkland Islands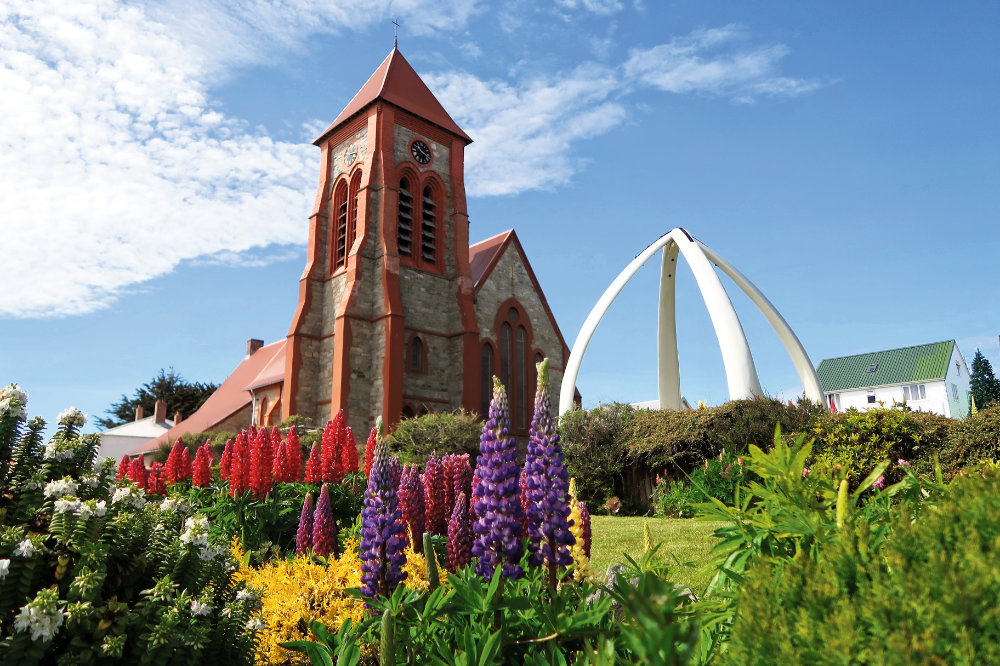 It feels like we're all in need of a holiday at the moment. If you're the sort of person who loves a holiday full of fun, sun, and adventure, then look no further than the dazzling Falkland Islands.
The Falklands' archipelago is made up of two main islands, East and West Falkland, which are surrounded by smaller islands. Situated 400 miles off the south-eastern tip of South America, comfortable travelling options are available to the Falkland Islands by air and sea from South America or the UK.
Coastlines vary from rugged coastal cliffs to long miles of undisturbed white sand beaches, interspersed with rocky headlands and large kelp forests. Hills, wide-open plains, and stone runs characterise different parts of the Falklands.
A wildlife haven with walking, fishing, and more. The Falklands is a holiday life like no other and offers something for everyone.
Don't delay, start planning today!
Find out more at falklandislands.com
To see your company in any upcoming features we are arranging please email laura@hurstmediacompany.co.uk or editorial@hurstmediacompany.co.uk