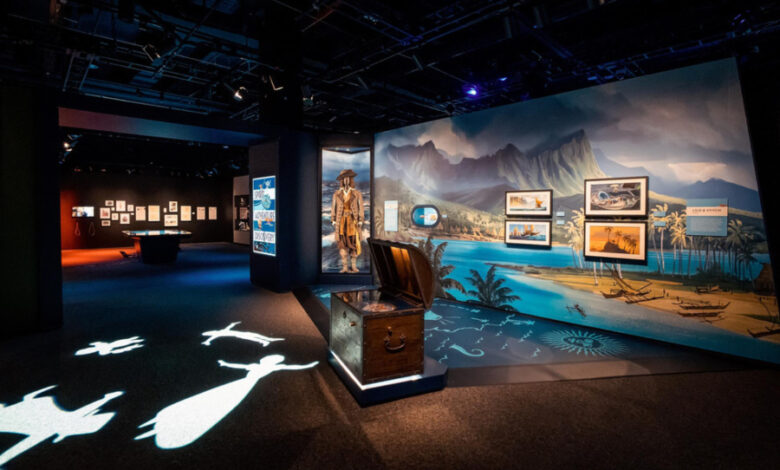 Not much showcases an entertainment franchise's fame, popularity and fandom more than the attractions and merchandise it spawns. The franchises mentioned below have stood the test of time, and in some cases grown in popularity as new generations have discovered them.
The UK is home to a whole host of incredible film and TV tours and exhibitions, that make for the perfect day out or as itinerary as part of a wider holiday. In this feature, Checklist list the very best film and TV tours and exhibitions from franchises including Harry Potter, Game of Thrones, Disney, James Bond, and so much more.
Harry Potter
For Harry Potter fans, you're in luck. London is home to an abundance of attractions – predominantly tours and exhibitions – sure to whet the appetite of fans who are still waiting for their Hogwarts letter. Below you'll find a selection of exciting attractions that bring the magical world to life:
Warner Bros. Studio Tour London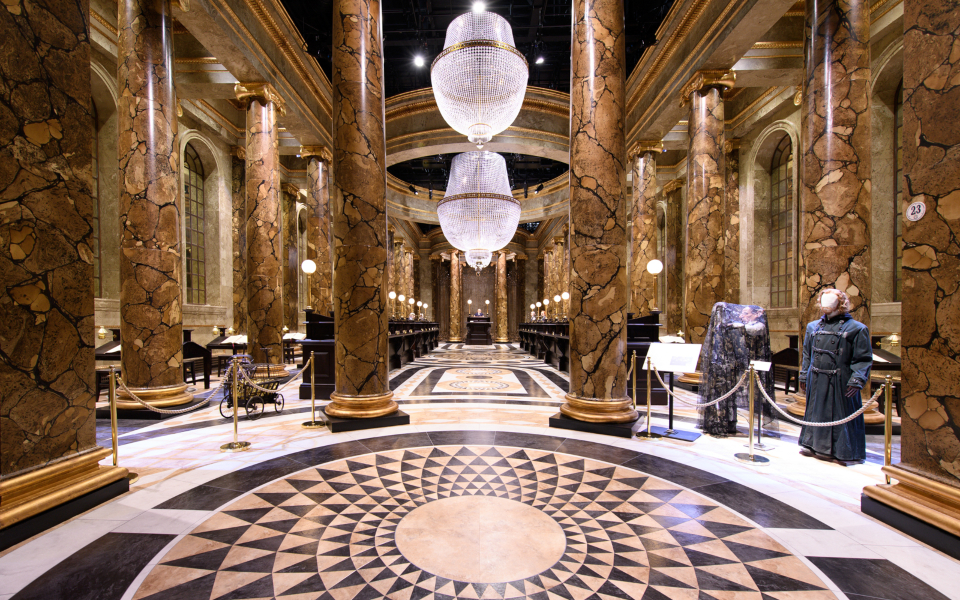 A must for any Harry Potter fan, create lasting memories as you experience the magic of the Wizarding World of Harry Potter. Walk in the footsteps of Harry himself as you immerse yourself in Privet Drive, take a stroll down Diagon Alley and walk through the doors to enter the aptly-named Great Hall.
This unforgettable tour gives you an insight into the special effects and animatronics that made the films such a beloved series to so many. Explore breathtaking sets, get up close to the beautifully crafted authentic props, and marvel at the artistry that went into the original costumes that graced screens for eight movies.
Visit Warner Bros. Studios Tour for all booking information.
Original Harry Potter Locations Tour – London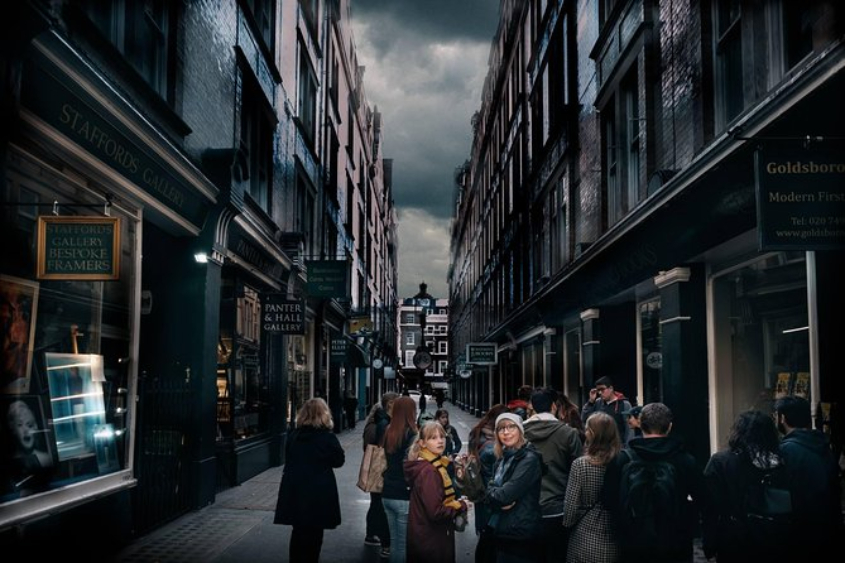 Embark on an Original Harry Potter Locations tour of London, and see sights and landmarks in the nation's capital that were featured in the movies.
Follow a guide along through Soho to Covent Garden and Trafalgar Square, hearing movie facts and trivia as you move. For those guests who fancy themselves Potter buffs, you'll also take a fun quiz to test your own movie knowledge.
Explore London's filming sites during this live, virtual tour. A must-do for movie fans of all ages, there are plentiful times available to suit all schedules. See some of London's top sights on screen, such as St. Paul's Cathedral and London Bridge.
Find out more about the tour at viator.
Wizards London Walk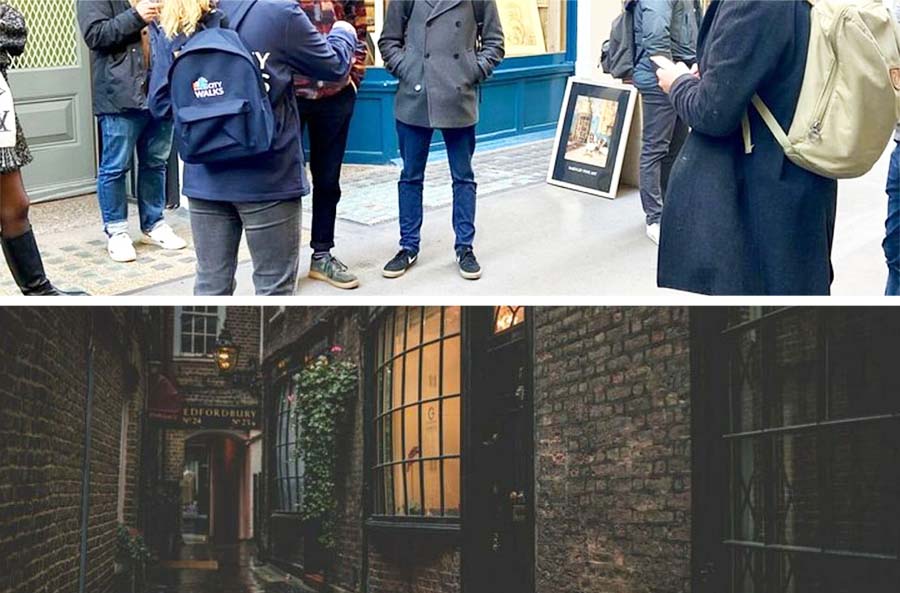 Walk the hallowed ground of several film locations featured in the Harry Potter movies. The Wizards London Walk is a perfect way to spend a couple of hours in the British capital, as well as immerse yourself in the parts of London fit for a wizard.
Your tour will be led by an expert guide who has read all the books and studied all eight movies. You will get to see more than 10 filming locations from the Harry Potter movies.
Find out more information at Visit Britain Shop.
The Fans Strike Back®: A Star Wars fan exhibition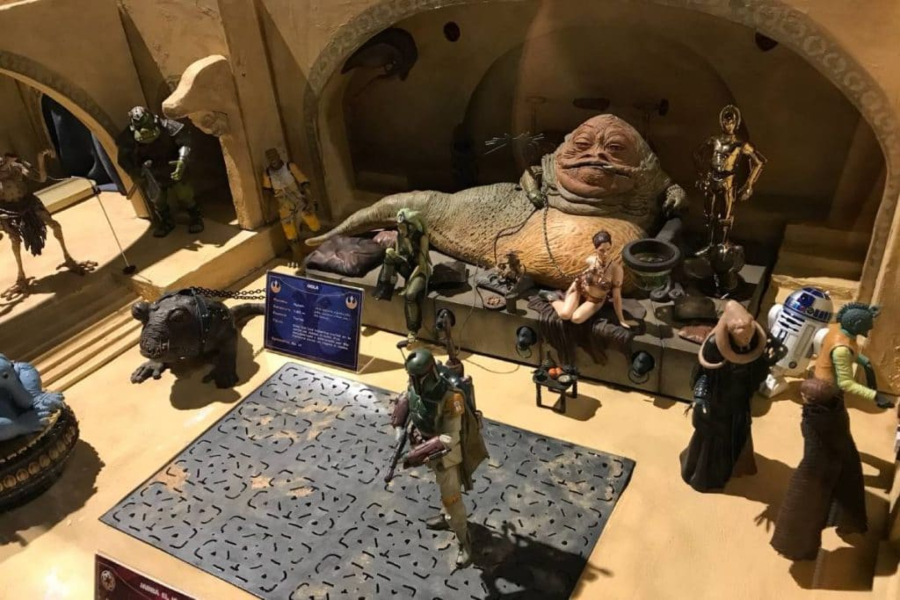 The Fans Strike Back® is an exhibition that fans of the epic space opera franchise do not want to miss. The exhibition is home to hundreds of official items from the Star Wars Universe collected by fans and displayed for fans. Immerse yourself in a galaxy far, far away and see photos, posters, costumes, figures, and models of different types and sizes!
Open from April 19 2023, enjoy a unique VR experience like no other, with a green screen to take pictures with selected backgrounds.
Visit fever for all exhibition information.
Game of Thrones Filming Locations Tour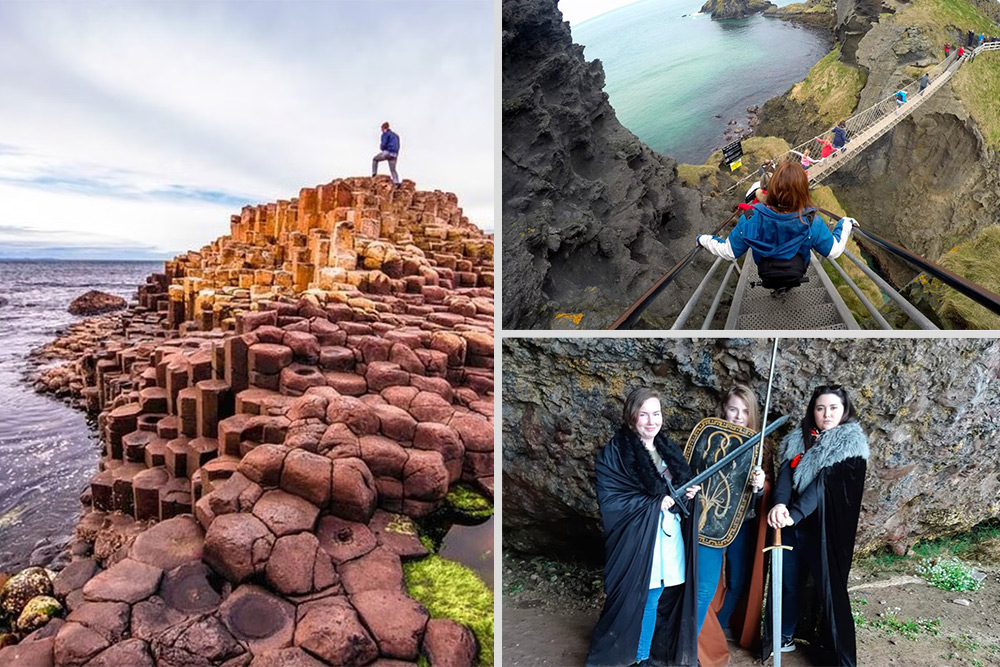 The HBO series used incredible filming locations that made the backdrop for so many iconic scenes. For any fan of the series, this full-day Game of Thrones Filming Locations Tour is truly a must. You and a fellow fan will embark on a coastal adventure from Belfast, exploring many of the show's most iconic locations.
Follow in the footsteps of the Starks, Baratheons, Lannisters and the other great Westerosi families when you visit the Dark Hedges, the ruins of Dunluce Castle, and the UNESCO World Heritage Site, Giant's Causeway.
A day that will live long in the memory, the tour features nine stops in total, aboard the official Game of Thrones transport, with a break for lunch mid-way through your adventure. An experienced guide will break down titbits on each location. This incredible full-day tour will immerse you in the world of Game of Thrones like nothing else.
Find out more at Virgin Experience Days.
Disney100: The Exhibition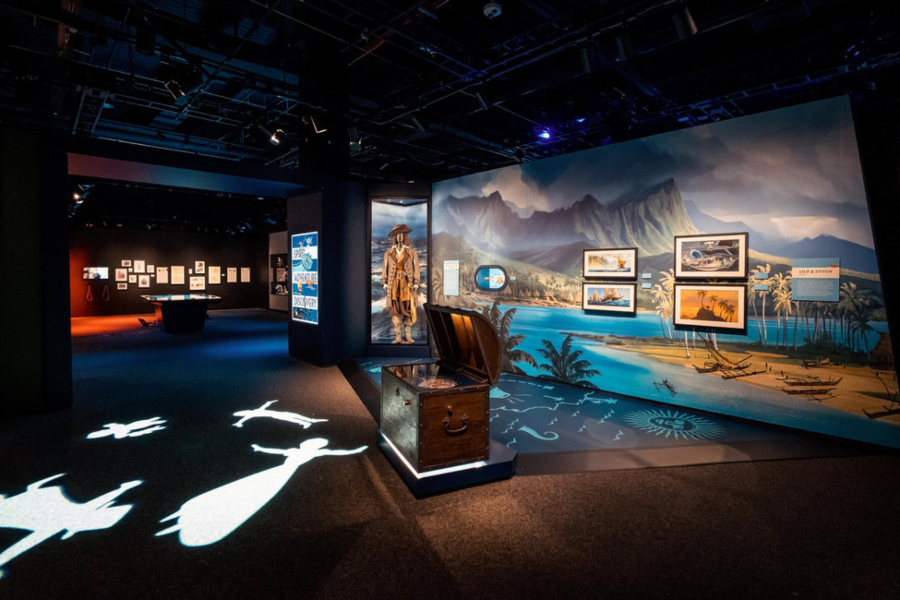 At the Disney100: The Exhibition, The Walt Disney Archives opens its vault of treasures, showcasing hundreds of extraordinary objects, and over 250 rarely-seen original artworks and artefacts, costumes, props, and memorabilia.
Premiering in Autumn 2023, this is definitely one to keep an eye out for. Guests can to step into their favourite stories using innovation and immersive technology throughout 10 galleries in an incredible 15,000-square-foot exhibition.
Journey through 100 years of The Walt Disney Company, featuring themed galleries, moving stories, unique interactive installations, and exciting background information. Bask in nostalgia and celebrate the classics from Snow White and the Seven Dwarfs to Strange World, as well as the latest members of the Disney family – Pixar, Star Wars, Marvel and National Geographic.
Visit Disney for more exhibition information.
007 James Bond's London Private Half Day Tour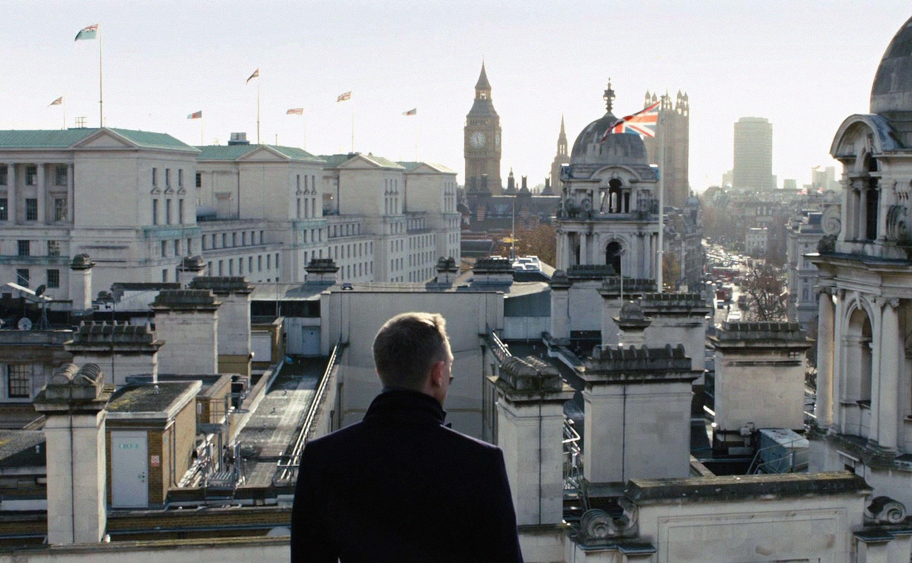 Ready to follow the footsteps of 007? Ardent fans of Peter Fleming's iconic franchise will not want to miss the opportunity to explore London and follow in in the footsteps of James Bond, in search of his favourite haunts and iconic filming locations.
Marvel at iconic landmarks, see official government buildings and the entrances to real life hidden bunkers, as you journey from film locales to local landmarks, such as Whitehall and the banks of the River Thames. Visit Bond In Motion, and see a unique collection of James Bond memorabilia – including his famous cars, outfits and attire.
Check tour availability at Trip Advisor.
Downton Abbey and Oxford Tour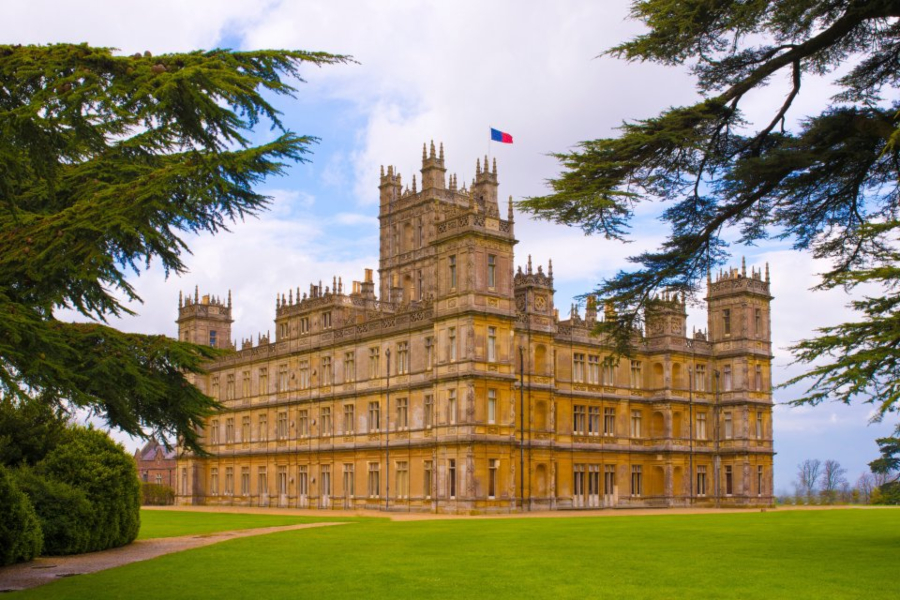 Fans of the award-winning British series will get up close to filming locations on this day trip. Depart from central London by coach and travel to the historical city of Oxford. As you travel and embark on a walking tour of this beautiful city, hear about the world-famous University of Oxford whose ivy-strewn buildings you visit. Then continue to the Cotswolds' village of Bampton, which is also known as Downton villager and see Matthew Crawley's mother's house in the picturesque village.
Explore Highclere Castle and its gorgeous grounds, Downton Abbey's central location, home to Lord and Lady Carnarvon and receive a signed copy of Lady Carnarvon's book.
Discover all tour information at viator.
UK Soaps
Coronation Street: The Tour for Two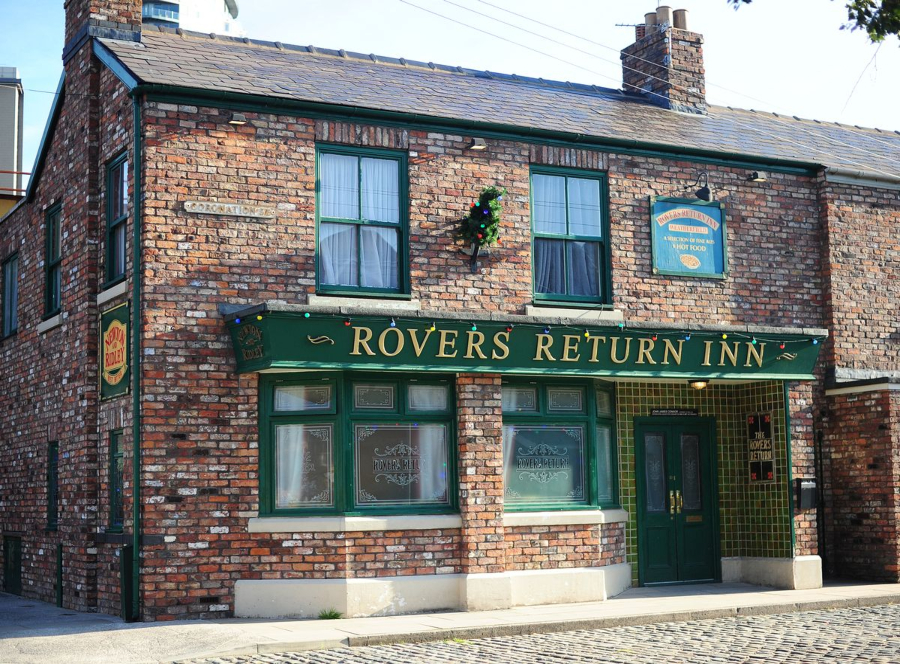 Take a stroll down the Manchester cobbles and into one of Britain's best-loved soaps with Coronation Street: The Tour for Two.
The perfect day out for any Corrie fan, this entertaining 90-minute guided tour will grant you external access to the street's most recognisable places. Get up close and personal to Roy's Rolls Café or check what repairs are being undertaken at Kevin's Webster's Auto Centre. Wander past The Kabin, stop by the most action-packed pub in the North West, the Rover's Return, and even Weatherfield North as you explore Coronation Street's sensational outdoor set.
Visit Virgin Experience Days for tour information.
Emmerdale: The Village Tour for Two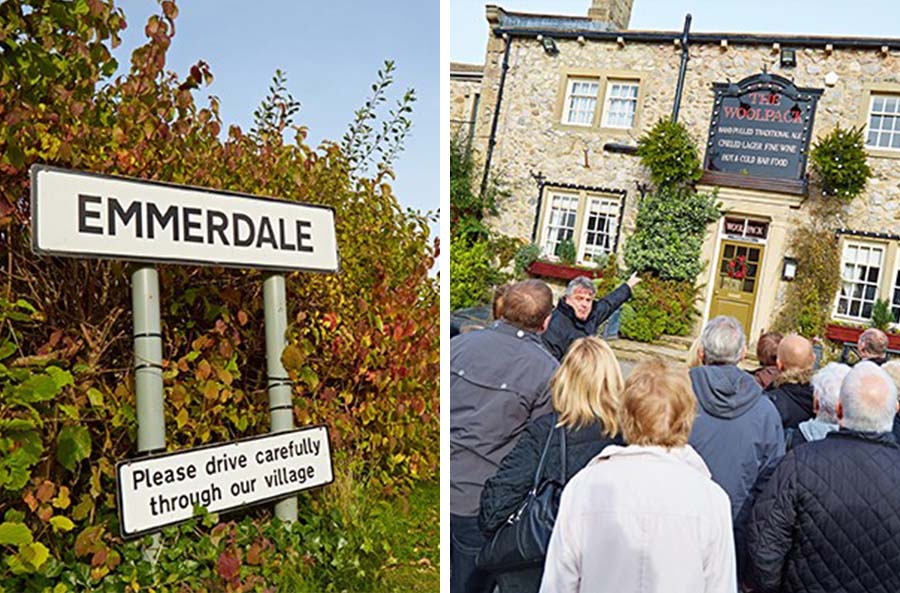 Witness your favourite soap being brought to life with the Emmerdale Village Tour for Two.
Embark on a 90-minute fully guided walking tour as you uncover the locations that the stars of Emmerdale call home during the week. You will have the unique chance to experience the drama for yourselves and visit the Emmerdale Village outdoor set where all the drama manifests. Complimentary coach transfer will take you to a secure area located within the Harewood Estate.
Explore the village in all its glory and exterior sets of recognisable locations including The Woolpack, Café Main Street, David's Shop and many more, providing visitors plentiful photo snapping opportunities.
Visit Virgin Experience Days for tour information.
Ted Lasso Tour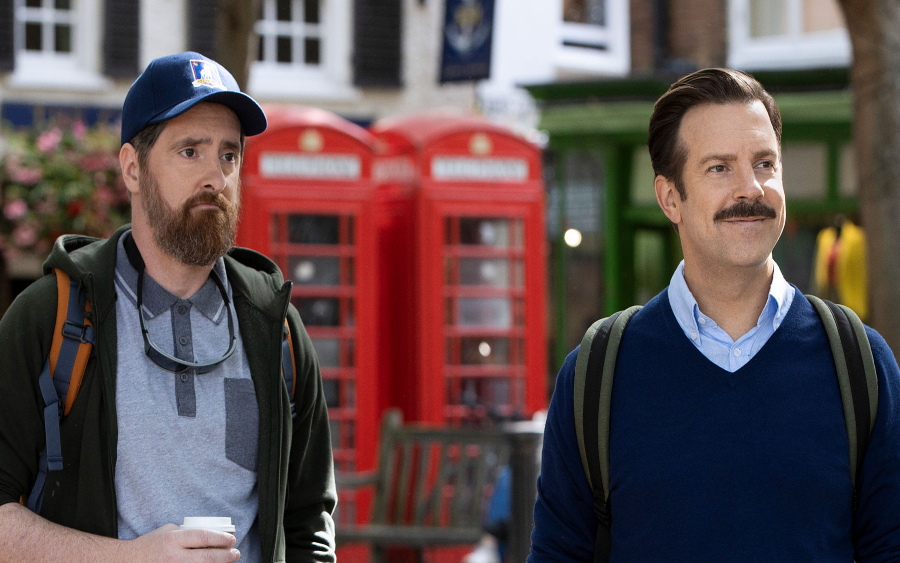 Fans of the American sports comedy-drama series will get to explore the pretty, quintessentially English town of Richmond, visiting a selection of Ted Lasso Locations that include Ted's local pub, front door and thinking bench!
Stroll down a stunning riverside, passing by historical sites such as an old residence of Elizabeth I, and in addition, learn a little bit about the history of Richmond and see some houses of the rich and famous locals. The General tour runs at Thursday 18:30, Saturday at 15:30 and Sunday at 12:00, with all tours guests receive 25% discount Tuesday-Thursday at a venue featuring in season 3!
Find out more information at Ted Lasso Tour
The tours and exhibitions mentioned are just a mere selection of what is available. To view a wide range of UK tours and exhibitions dedicated to household beloved franchises, visit Brit Movie Tours
To see your company in any upcoming features we are arranging please email editorial@hurstmediacompany.co.uk