Win four buckets of Eco Grit ice melt, Worth over £70!
Competition Closed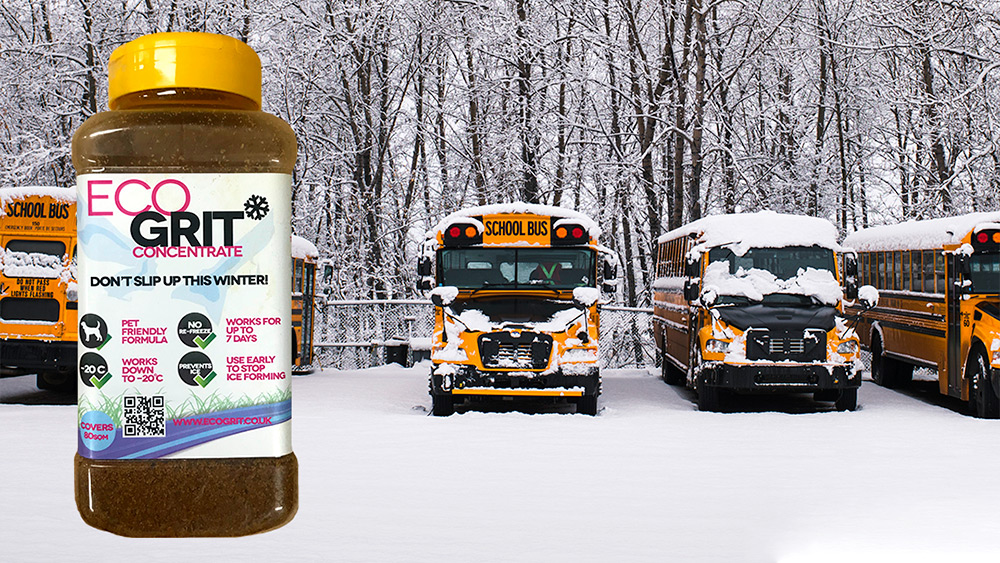 Closing Date: Tuesday 22nd of February 2022
Terms & Conditions: Click Here
Don't slip up this winter – discover the perfect alternative to rock salt. The Eco Grit aim is to help protect ther environment by reducing the use of rock salt and urea, whilst at the same time offering customers peace of mind over the winter period.
They offer a safe and convenient way to reduce accidents around the home and if carried in your vehicle, the lesser chance that you become stranded in icy conditions that could result in abandoning your vehicle.
Their products are only sent direct to the consumer and are helping to keep places of work, education, worship and construction open during winter. They also supply councils, delivery drivers, taxis, logistical companies and anyone with workers out on the road. Their products are non-corrosive, safe for children, plants, and animals (even if ingested), and can be used or stored year after year, without problems.
Eco Grit is designed to be significantly less corrosive than rock salt, leading to fewer potholes. Eco Grit contains no urea and is made from all natural ingredients that make it a pet-safe and environmentally friendly option to de-ice frozen surfaces. As well is this, it comes in concentrated form, so less product is needed.
Eco Grit is available in easy to carry buckets of 5kg with scoop, or 1.2kg shakers. It is also available in covered tonne bags to store outside. It requires no handling or storage restrictions. The product can be distributed using traditional gritting methods or can be mixed with water to create a safe and sprayable de-icer.
Order directly online at ecogrit.co.uk and to contact the team email sales@ecogrit.co.uk or alternatively call 0800 193 6466.
This competition has now closed, no more entries.