Win one of ten sets of luxury MyPillow pillows, Worth £119.90!
Competition Closed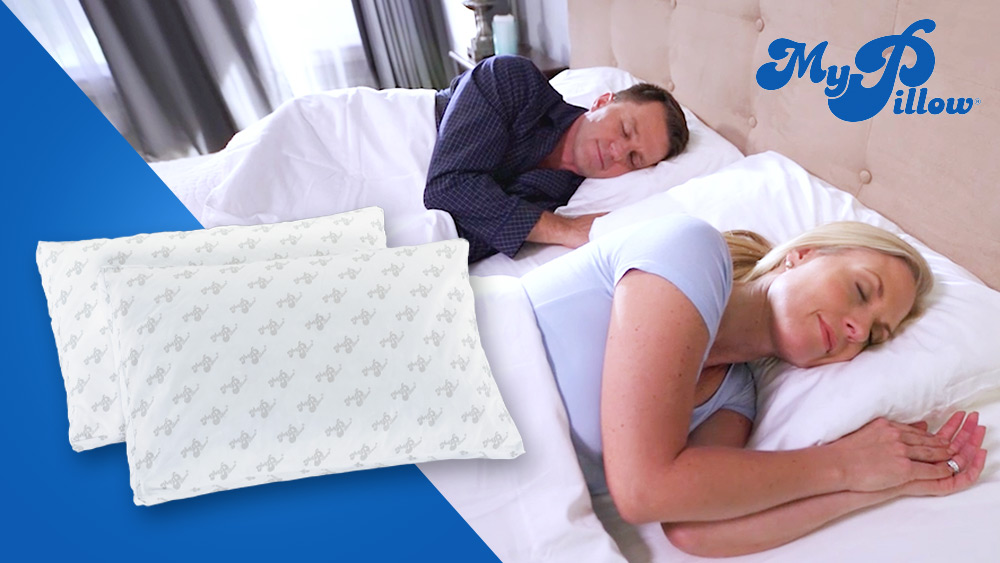 Closing Date: Tuesday 31st of August 2021
Terms & Conditions: Click Here
Get the night's sleep you've been dreaming of, courtesy of the luxurious MyPillow Premium Pillow.
The beginnings of MyPillow arose from a problem that many people can relate to. Mike, founder of MyPillow, had problems sleeping. His pillow was hot, he would toss and turn, waking with a stiff neck and sore arm. Fast forward a few decades and the problem persisted, Mike tried every pillow available, but nothing seemed to help. A dream involving Mike inventing his own pillow set things in motion, and events snowballed into what is now the highly successful MyPillow™ brand.
The MyPillow Premium Pillow is unlike any pillow you have ever used. The Premium Pillow is made with their unique interlocking fill, adjusting to your exact individual needs regardless of your sleep position, ensuring a comfortable, relaxing, and deep sleep. It is also machine washable and dryable. Just one night using the Premium Pillow will leave you wondering how you ever used any other pillow before.
50 MILLION MyPillows have already been sold in the USA – and it's now available in the UK, manufactured in their factory in Coventry. 10 lucky winners will receive one of ten sets of luxury MyPillow pillows, 'The World's Most Comfortable Pillow™'.
Visit mypillow.co.uk for more
This competition has now closed, no more entries.