Win four 50cl bottles of OMH Rum. Spiced, Coffee & Chocolate, Silver and Golden, Worth £114!
21 Days Left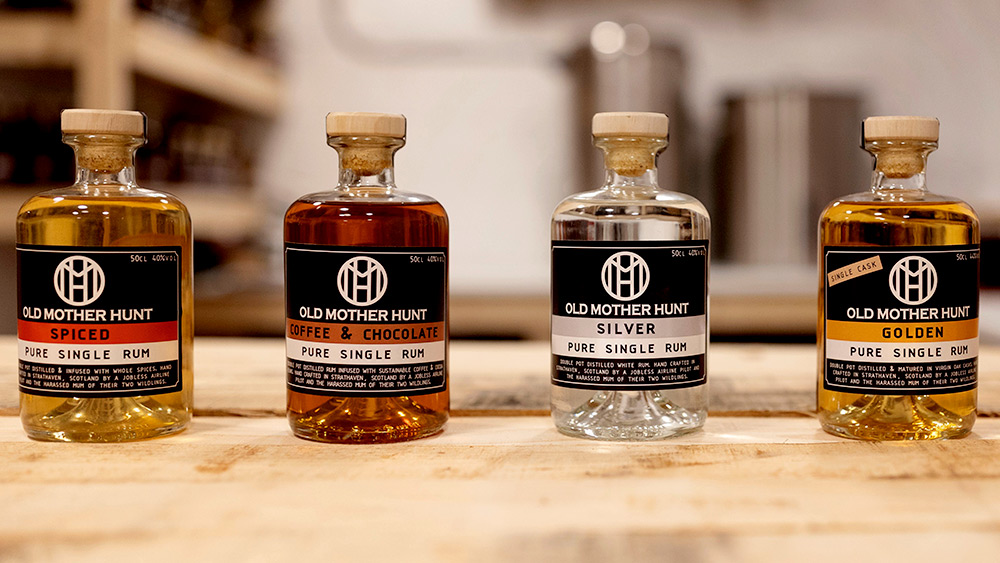 Closing Date: Saturday 11th of June 2022
Terms & Conditions: Click Here
Old Mother Hunt rum is proudly distilled by hand, and from scratch, in Scotland by Matt and Becky – a jobless airline pilot and the harassed mother of their two wildlings. With no added sugar, caramel, colourings or chemicals, this pure single rum is bursting full of flavour and natural sweetness. Perfect for sipping neat over ice or experimenting with a cocktail and BBQ.
Born out of desperation during the first pandemic, Old Mother Hunt rum is packed full of fire and heart (not literally – it is vegan, vegetarian and gluten free), after Matt lost his job as an airline pilot. They managed to turn their strife into an award winning rum company, hand crafting pure single rum with no added nasties. They have since created a whole range of rums and are now stocked far and wide across the UK.
Head to oldmotherhunt.co.uk to find out more about this truly unique rum and find some cocktail inspirations.