Win a Pembrokeshire Lamb hamper, Worth £150!
Competition Closed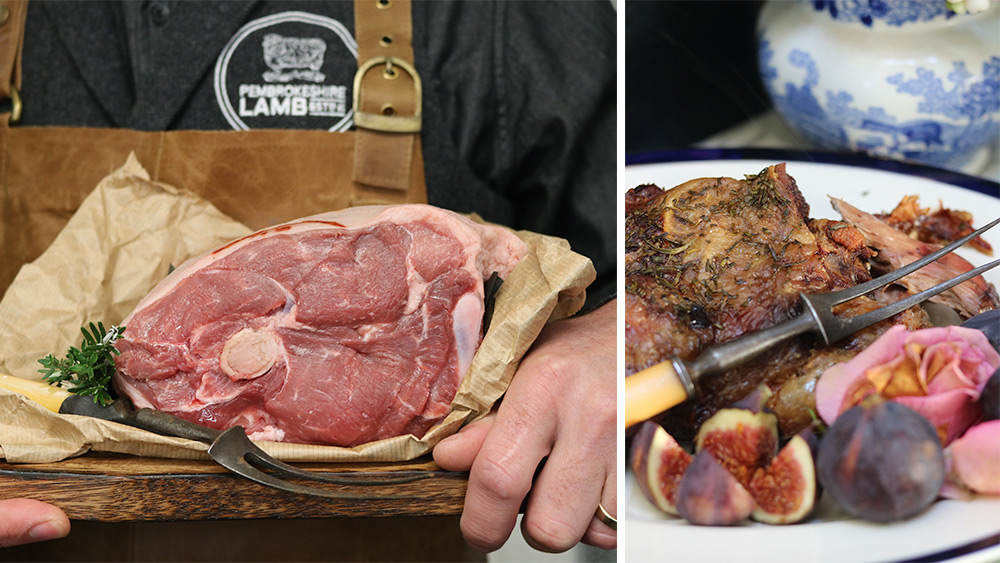 Closing Date: Monday 2nd of May 2022
Terms & Conditions: Click Here
Why not try hogget this Easter? Steve and Kara Lewis run Pembrokeshire Lamb, and farm 80 acres in Treffgarne near Haverfordwest, producing award-winning lamb, hogget and mutton. At this time of year, the couple always recommend hogget for its superior taste and sustainability.
Hogget comes from sheep which have been allowed to graze longer than lamb, typically between one and two years. Steve believes it allows the animal to mature in a more natural and traditional way, he said: "Hogget will come from an animal that's had at least a whole year grazing on the farm here on the Pembrokeshire grass and herbs. I always tell people if they like lamb, they'll love hogget as the next step up in terms of flavour."
The Great Taste Awards judges agree, Pembrokeshire Lamb's Hogget Shoulder was named the best product in Wales and awarded the Golden Fork.
Enter the competition for a chance to win a Pembrokeshire Lamb hamper made up of a selection of products from Pembrokeshire Lamb and The Welsh Saucery.
Order direct from the farm at pembrokeshirelamb.co.uk and visit thewelshsaucery.co.uk to find out more. Follow them on Facebook & Instagram @pembrokeshirelamb and @thewelshsaucery
This competition has now closed, no more entries.