Win a pair of deer garden statues, Worth over £299!
9 Days Left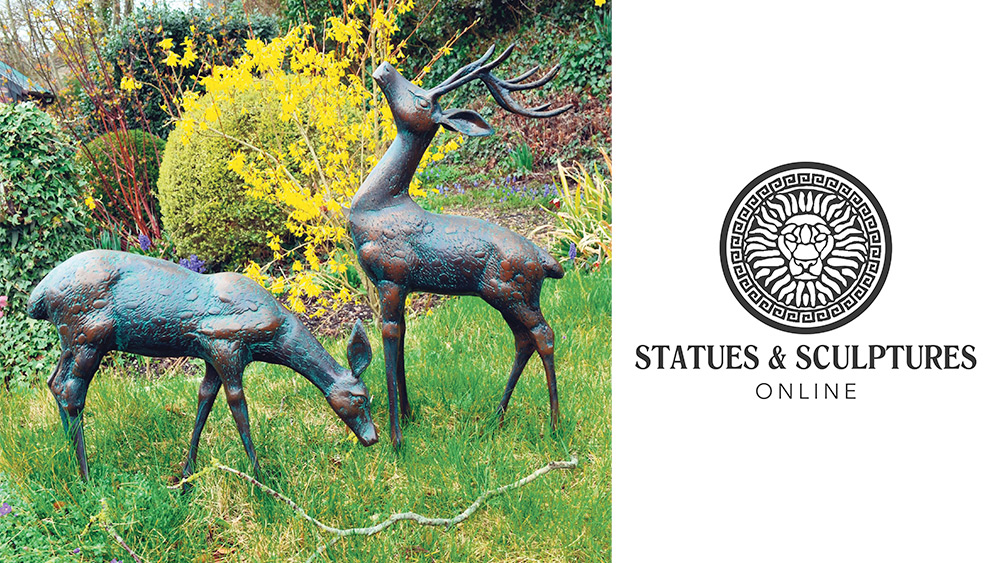 Closing Date: Monday 30th of May 2022
Terms & Conditions: Click Here
These high-quality deer garden statues are beautiful and elegant works of art, suitable for garden, commercial and residential building places. All garden statues from Statues & Sculptures Online are handmade by skilled craftsmen using traditional methods.
The hardiness of their construction enables outdoor display, whatever the conditions. The designs are large, impressive garden features made from aluminium, resulting in statement pieces whilst keeping their weight manageable.
The deer garden statues are expertly handcrafted. The aluminium is durable and strong, enabling them to withstand all weather conditions. The statues stand at 56cm and 33cm and weigh 3.1kg and 2.6kg.
Shop the range online at statuesandsculptures.co.uk and use discount code SAVETIME for 5% off all products sitewide. Call 0800 027 7778 for more information.