Win a year's supply of Pink 47 Crystal Clear London Dry Gin, Worth £325!
Competition Closed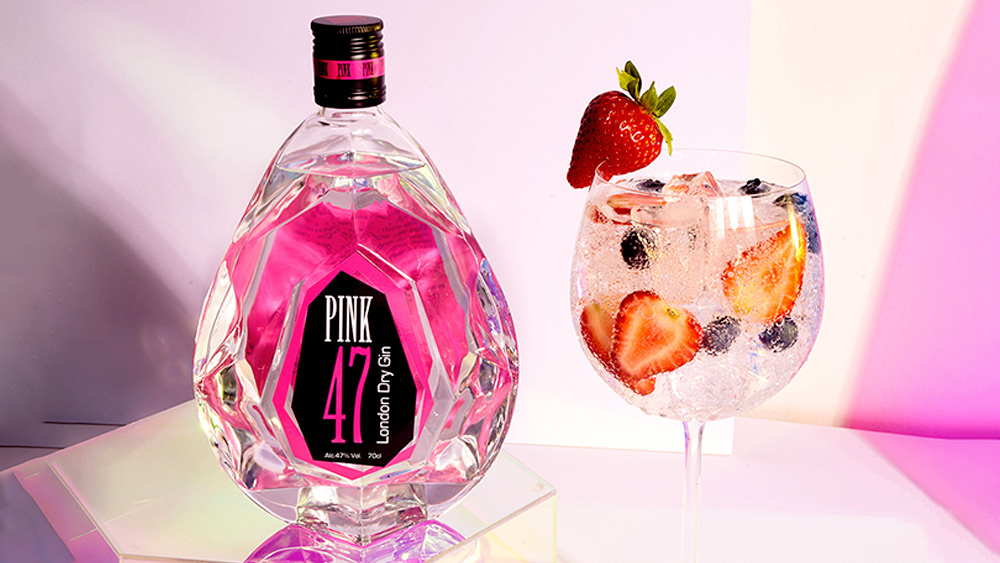 Closing Date: Monday 11th of April 2022
Terms & Conditions: Click Here
Diamond Spirits are giving away a year's supply of Pink 47 Crystal Clear London Dry Gin, which amounts to an incredible 12 bottles.
Pink 47 is a premium gin with 47% alcohol by volume. It is this higher level of alcohol that enables Pink 47 to capture the botanical flavours to offer an exceptional taste. This commitment to producing the highest quality products possible has translated into national recognition – they have been the winner of 13 international spirit awards, including Tesco Spirit of the year.
The botanicals include Italian Juniper berries that give the classic foundation, supported by two different types of angelica and two corianders. Citrus fruits and almonds from Spain are expertly balanced with West African nutmeg and several exotic spices from the Orient. Pink 47 is strong and smooth without a trace of harshness, with a crisp compelling finish that is perfect for perfect cocktails and makes a wonderful gin and tonic.
Diamonds are a girl's best friend… especially when filled with gin!
Visit diamondspirits.co.uk to find out more and follow them on social media @diamond.spirits
This competition has now closed, no more entries.