Win a bundle of plant-based and biodegradable Ecozone household products, Worth £100!
Competition Closed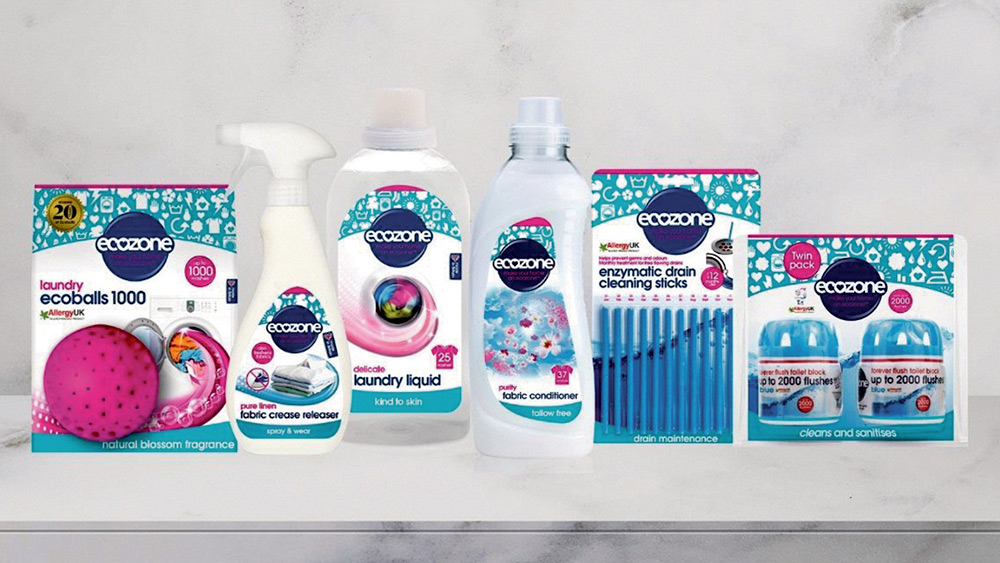 Closing Date: Wednesday 25th of August 2021
Terms & Conditions: Click Here
Win Ecozone's eco-friendly laundry and cleaning favourites, including their new Fabric Crease Release Spray, Fabric Conditioner, Delicate Laundry Liquid, Cucumber and Apple Washing Up Liquid and biodegradable Antibacterial Wipes.
Their Tough Degreaser Kitchen Cleaner works hard to lift tough residues and spots, while the All-Round Bathroom Cleaner tackles stubborn limescale and grime. Both sprays pair perfectly with Ecozone's Kitchen and Bathroom Microfibre Cloths. Their Brilliance All-in-One Dishwasher Tablets will leave your dishes sparkling, while the Antibacterial Bin Cleaner Spray and Oxo-Biodegradable Bin Liners keep your bin fresh all year round.
One of their oldest innovations, the laundry Ecoball, is a reusable detergent alternative, with natural minerals and cleaning agents for a pristine clean with a Natural Blossom scent. The Forever Flush 2,000 keeps your toilet cleansed and descaled for up to 2,000 flushes, while one pack of Enzymatic Drain Cleaning Sticks protect your drains from potential blockages for a whole year.
Visit ecozone.com to find out more.
This competition has now closed, no more entries.