Win EthicaCBD's whole range of Pure Swiss CBD oils and Sports Gel, Worth £176!
Competition Closed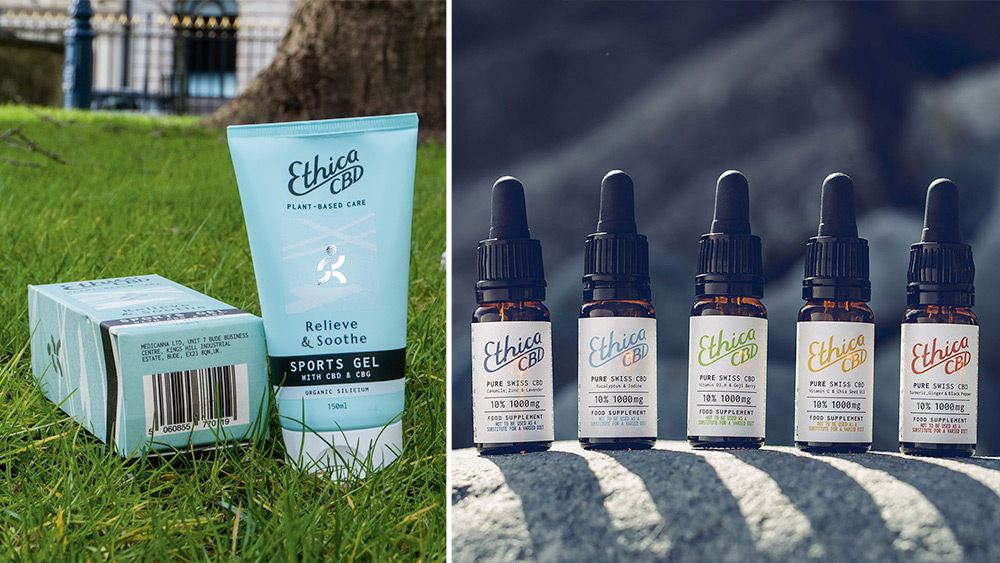 Closing Date: Wednesday 6th of July 2022
Terms & Conditions: Click Here
EthicaCBD's passion for creating what has been touted as the 'highest quality ethical CBD for people and planet' has guided them to reduce their environmental impact at every turn.
EthicaCBD's Pure Swiss CBD range features several different blends, each formulated to help in different situations. The 'Day' oil is for those looking for help with managing the daily grind, helping you to feel more centred and in control. The 'Calm' oil is a blend of natural botanicals, terpenes, and Swiss hemp-derived CBD which unlocks the power of nature, designed to help you find your inner calm. The 'Night' blend is formulated to help individuals who never feel truly, fully rested, and have trouble in achieving a well-rested sleep.
Meanwhile, EthicaCBD's Sports Gel is designed to help those looking to make maximum gains following all those hours of dedication, training, and hard work. Using this sports gel on joints and muscles following a workout can help to ease any stiffness and make your body breathe a sigh of relief.
To emphasise their environmental pledge, EthicaCBD have planted over 10,000 trees with their 'Buy CBD, Get One Tree' initiative. As part of their mission to repopulate forests, EthicaCBD launched the 100-Club, where green and ethical people can experience their entire Pure Swiss CBD Range at a generously reduced price of £100 and plant 100 trees in the process, so the planet can heal with you. A total of 10 eco-conscious readers will win a complete collection of Pure Swiss CBD oils, a Sports Gel, and have 100 trees planted in their name.
Visit ethicacbd.com to shop the range and follow @EthicaCBD for more opportunities to be green and ethical.
This competition has now closed, no more entries.