Win an EthicaCBD Christmas gift hamper, Worth over £300!
Competition Closed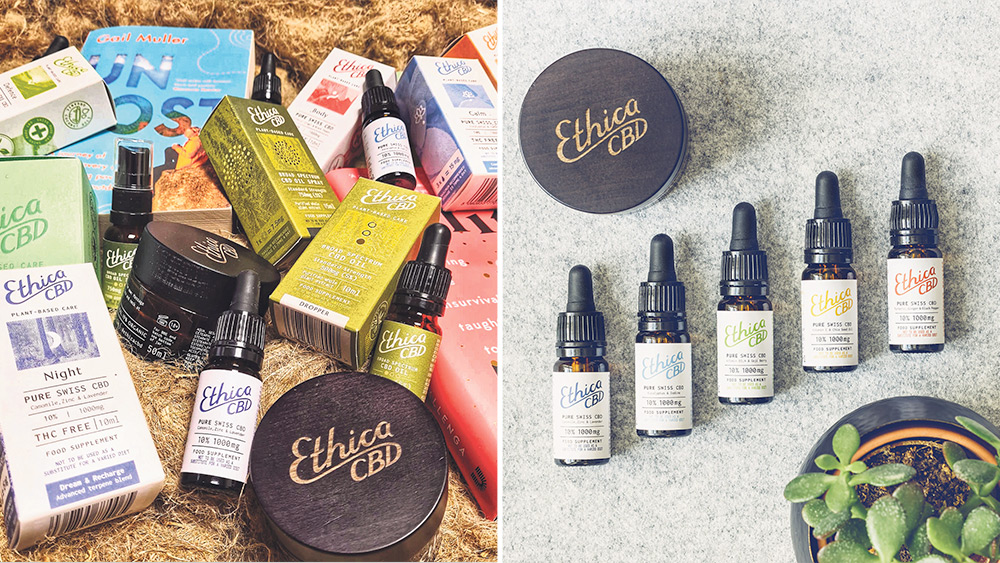 Closing Date: Tuesday 30th of November 2021
Terms & Conditions: Click Here
With millions of people around the world using CBD infused products to improve their quality of life, show your loved ones you're looking out for them with a little help from EthicaCBD.
EthicaCBD's journey began with life-changing personal experiences with CBD, forming the backbone of their passion to provide impeccable standard, safe and trustworthy products. Since then, whilst striving to create the 'highest quality ethical CBD for people & planet', they have reduced their environmental impact. Taking the oils as an example: Medical purity CBD and other specialist botanicals are diluted in organic coconut oil, poured into a recyclable bottle, stored in a recycled card box, and printed with vegan ink. Alongside addressing the bigger picture with their World Land Trust partnership, the Cornish brand also does their bit to protect their home county by supporting Surfers Against Sewage and the Cornwall Wildlife Trust.
The caring collection of rejuvenating CBD skin care products, whole plant CBD extracts, and their one-of-a-kind Pure Swiss CBD blends for all occasions (Day, Night, Calm, Defence & Body) is the perfect remedy for so many winter wind-ups. Additionally, EthicaCBD ambassadors, Kris Hallenga and Gail Muller, have been kind enough to donate copies of their inspiring books, which are sure to help you on your path to a brighter future. We have moved on from the bygone era of throwaway stocking fillers…this year, restore balance.
One winner will be receiving the entire EthicaCBD product range! Whether you want to share the love or indulge in some much-deserved self-care, win an abundance of replenishing natural therapies. To top it all off, whenever you make a purchase on their website, they plant a tree!
Visit ethicacbd.com/cbd-for-good/ to discover just how much EthicaCBD are doing for the planet. Follow them on Instagram @ethicacbd.
Support their activism, but now at ethicacbd.com/buy-cbd and get 20% off by using the discount code GREEN20.
This competition has now closed, no more entries.