Win a Bottega Veneta Mini Twist Knot Bag Black, Worth £900!
Competition Closed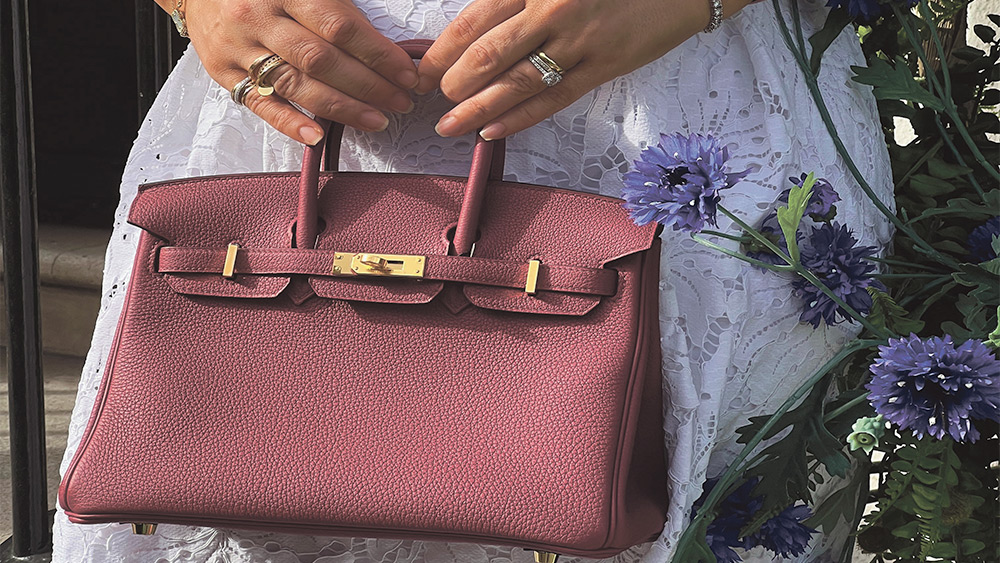 Closing Date: Tuesday 26th of July 2022
Terms & Conditions: Click Here
Instant pay out for luxury goods such as handbags, watches and jewellery!
Love Luxury are a luxury goods retail company based in the heart of the bustling area of Knightsbridge, a stone's throw from the infamous Harrods. At 48 Beauchamp Place they have a luxury showroom filled with a plethora of high-end designer goods with the added benefit of sustainability.
As a family-run business, Adam and Emily Abraham have worked diligently to ensure all of their items are of a stellar standard. They realised there was a gap in the market providing consumers with the best and speediest service possible, ensuring all items are legitimate and of the finest quality. They provide third-party authentication for all high-end designer bags they sell, giving buyers piece of mind on every single purchase. Adam and Emily were recognised for their skill in the market and are now appearing on the ITV show Million Pound Pawn which can be viewed every Thursday at 9pm from 9 June, and streamed on the ITV hub for any episodes you may have missed or want to catch up on. Here you will see the couple brokering deals and providing all of the services that Love Luxury have to offer.
The services that Love Luxury provide are buying, selling, consignment and buyback. If you have any high-end designer goods you no longer have use for, that are in pristine condition, Love Luxury should be your go to spot. They offer same day authentication and instant pay-out, unlike any other business in this sector, they really are the best, which their 600 plus five-star reviews attest to.
Have you been searching for an elusive watch or Hermès bag your authorised dealer or sales associate just hasn't pulled through with? Then head over to Love Luxury, their gorgeous and airy show room is filled with the most exclusive watches, bags, gold and diamonds. All at a fair market price and available to purchase today.
Do you have a Richard Mille you've been wanting to sell but want to maximise on your return? Love Luxury's consignment option will be right up your street. Drop your watch into their Luxury Store on Beauchamp place, agree on a figure that works for you and let Love Luxury do all the hard work selling your item on your behalf.
Everyone knows the effect Covid has had on people's finances. If you have a number of watches or handbags Love Luxury's buyback option offers you the opportunity to free up that much needed cash and return for your goods at a mutually agreed date and sum.
Love Luxury are ready and waiting to meet you and give you the best consumer experience of your life.
Visit loveluxury.co.uk to find out more.
This competition has now closed, no more entries.