Win a Water Purifying Amphora with Eco Cleaning Kit, Worth £100!
Competition Closed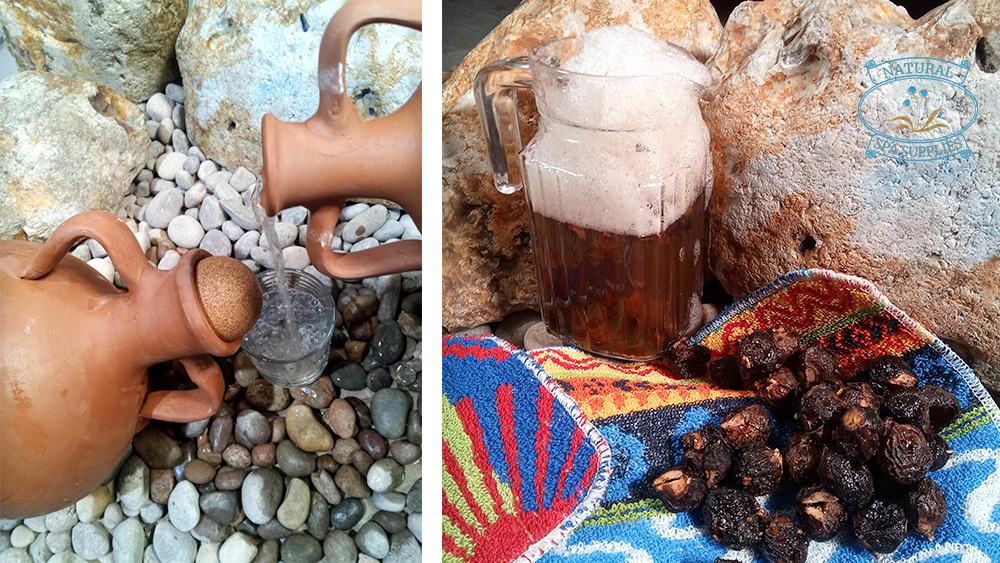 Closing Date: Saturday 6th of November 2021
Terms & Conditions: Click Here
Make 'spring-like' water at home and go plastic free forever with this stunning 5-litre clay amphora with cork ball. This time-tested design masterpiece gives up to 15 litres of purified water per day. Detox, alkalinise and cool your water and delight in its pure taste and fresh clean aroma. Share the joy with your family, friends, pets, and plants.
Care for your stunning handmade amphora with 1kg of Natural Spa Supplies' organic Soapnuts, a large and a normal Scrubby, their washable multi-surface cleaning cloths. Made from organic cotton and stiffened with tree resin, these Scrubbies will take your household eco cleaning to the next level and save you oodles of time and effort.

Say goodbye to lugging bottled water around, never buy plastic filter cartridges, foam cleaning pads or plastic packed detergents again. Glory in the capability of the Soapnuts and Scrubbies to clean not just the Amphora but to speed you through washing up and so many other household cleaning tasks. Go green in your home with one giant leap and after all that eco cleaning … reward yourself with health-giving, delicious amphora conditioned water.
Visit naturalspasupplies.co.uk/amphora to find out more.
This competition has now closed, no more entries.