Win a Causeway Climbing Frame, Worth £1,379!
Competition Closed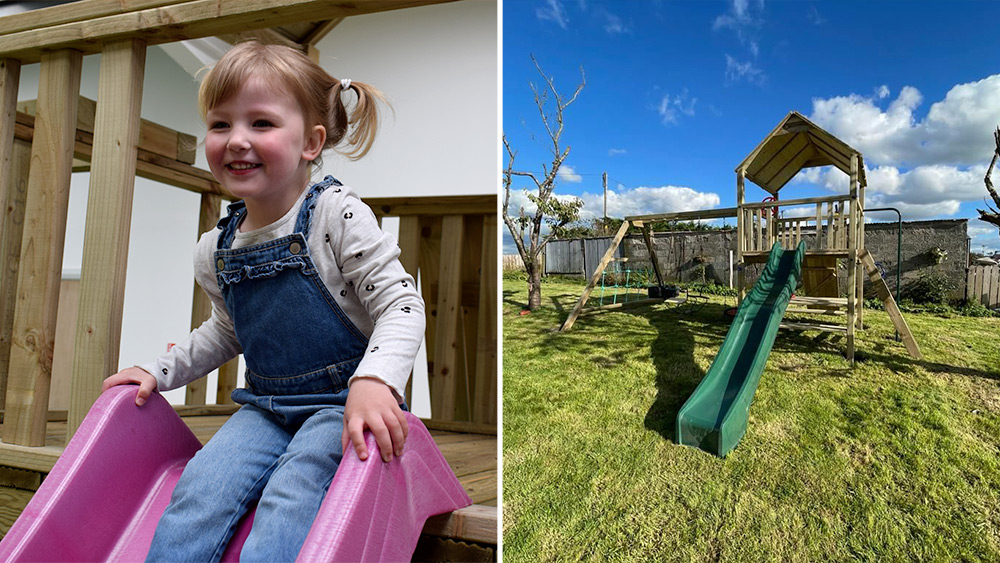 Closing Date: Sunday 26th of June 2022
Terms & Conditions: Click Here
NI Climbing Frames are big believer in play-based learning, and what better way to do that than to bring the playground into your own garden with this incredible climbing frame.
NI Climbing Frames' mission statement is "To advance children's mental & physical development through fun, imaginative play" and they believe their wooden play structures are just the ticket to make that mission statement a reality. Outdoor play and imagination are fundamental rights of childhood, and this is what NI Climbing Frames strive to provide – empowering the next generation through cognitive play.
The Causeway Climbing Frame has numerous unique features that make it the perfect adventure apparatus. The Look-Out Tower Climbing Frame stands at 6ft and comes equipped with a few additional features as it is that little bit taller. Children can build their strength on the monkey bars, climb the cargo net, and the whole family can make use of the built-in picnic table. This climbing frame requires 36sq feet, it is long lasting, and will provide years of fun.
Suitable for children over three years old, the lookout tower can be easily accessed by a set of steps or a more challenging 8ft climbing wall. The tower has a decked floor with railings where children can safely play under a roof that provides protection from the weather. Children will have endless fun making their way back down to earth via the wave slide or the fireman's pole. With an option to choose from three swings, you can easily change any of these in the future if your child outgrows the swing or seeks something different.
Visit niclimbingframes.com for more information
This competition has now closed, no more entries.