Win a Webb lawnmower, line trimmer and accessories, Worth over £249!
24 Days Left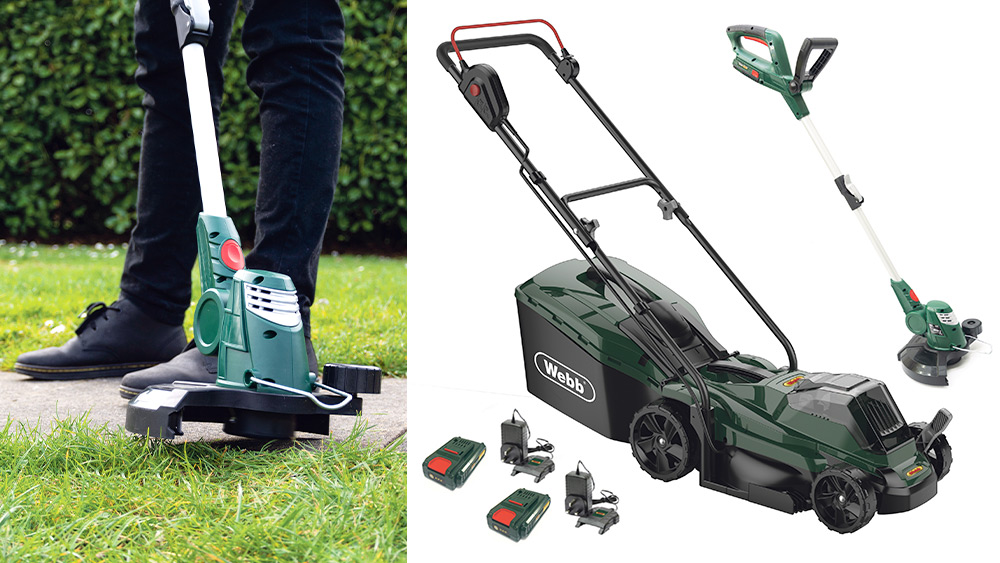 Closing Date: Tuesday 14th of June 2022
Terms & Conditions: Click Here
Light but powerful, the new cordless range of garden tools from British manufacturer Webb offers convenience and flexibility. Each tool in the range comes complete with a battery charger that features a fast-charging 1.5Ah slot, so each battery only takes 80 minutes to charge (2Ah only). 
The 33cm Cordless 20V Rotary Lawnmower has integrated fins for up-to-the-edge mowing. Featuring a 33cm cutting width and a spacious 35-litre easy-empty grass collector, the mower allows for easy manoeuvring while mowing.
An integrated handle also enables it to be easily transported around smaller gardens. It is supplied with five cutting heights from 25 to 65cm, with one easy-adjustment lever.
For jobs closer to the ground, the 20V Cordless Line trimmer is designed to put the finishing touches to a lawn with a 25cm (10in) cutting width, using an auto-feed head and adjustable telescopic shaft.
Enter this competition to be in with a chance to win a 20V 33cm lawnmower, 25cm linetrimmer, one 2Ah battery, one 4Ah battery and two chargers.
To discover more on the Webb Cordless range and to purchase direct, visit webbgardenpower.co.uk/product-tag/cordless