Win a beautiful Fairtrade Afghan kilim Worth £295!
14 Days Left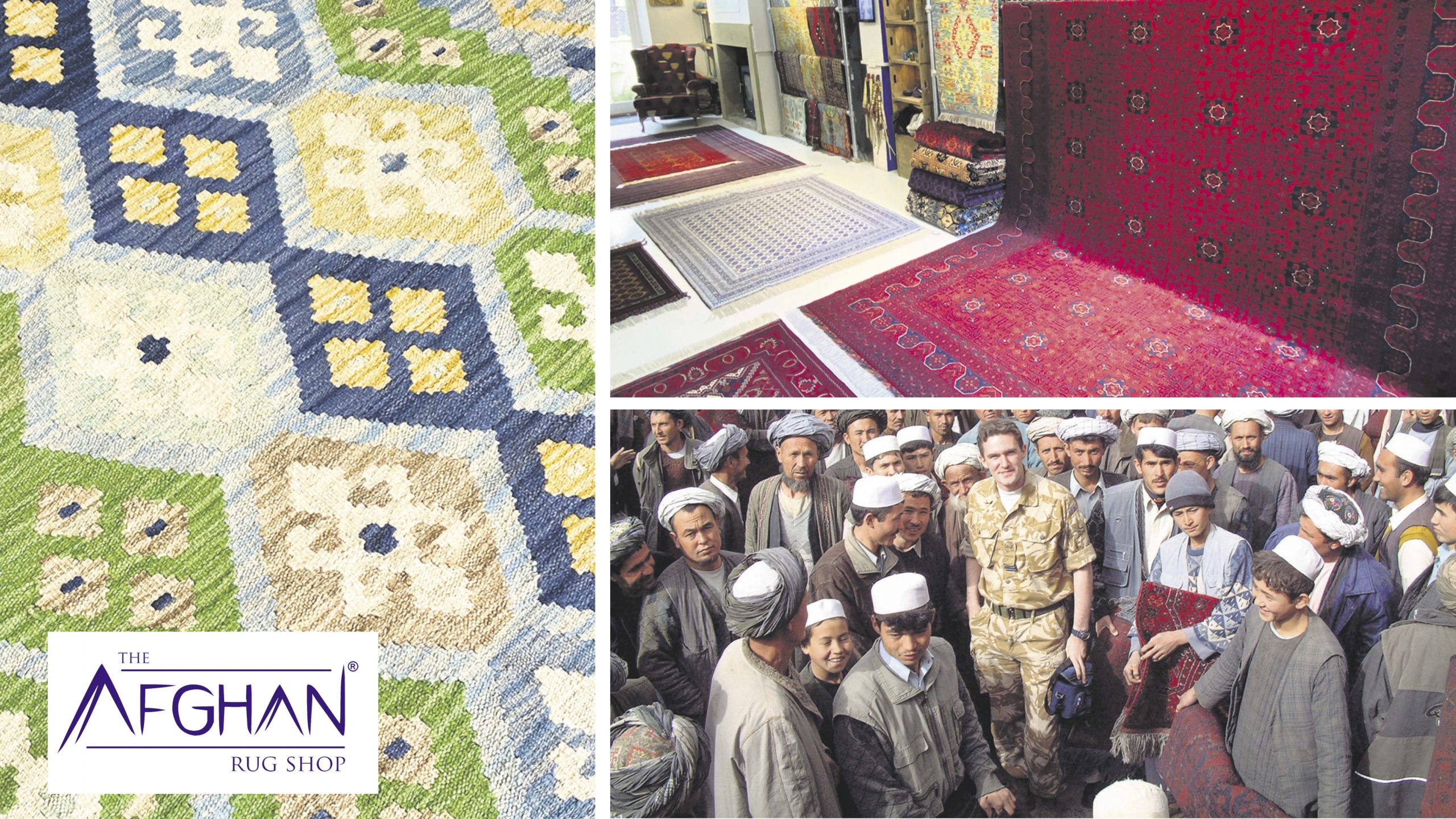 Closing Date: Tuesday 29th of June 2021
Terms & Conditions: Click Here
The Afghan Rug Shop is the only company outside Afghanistan, anywhere in the world, purely selling Fairtrade handmade Afghan rugs. RAF veteran, James Wilthew, established the business in 2015, several years after he served with the UK Reconstruction Team in the Northern Provinces – which is where he fell in love with the people, the scenery, and the rugs! James regularly imports rugs directly from their weavers in Afghanistan.
James stocks rugs and kilims of all sizes as well as beautiful handmade Afghan glassware and pottery. He is a Living Wage employer and a Corporate Sponsor of Afghanaid.org, James says: "putting money back into the communities that directly support us is simply the right thing to do".
Visit theafghanrugshop.co.uk or call 01422 843331. Follow on Twitter @afghanrugshop, Facebook @theafghanrugshop and Instagram @theafghanrugshop