Need to travel but don't have time for a long-haul destination? You don't have to go all the way to the Caribbean or Asia and you don't have to drive for hours.
If you want to chill by the beaches, immerse yourself in the heritage of popular cities, or enjoy the nightlife and local cuisine check out our list of the best short haul travel ideas.
Here are some suggestions that are far closer to home.
1. Under The Doormat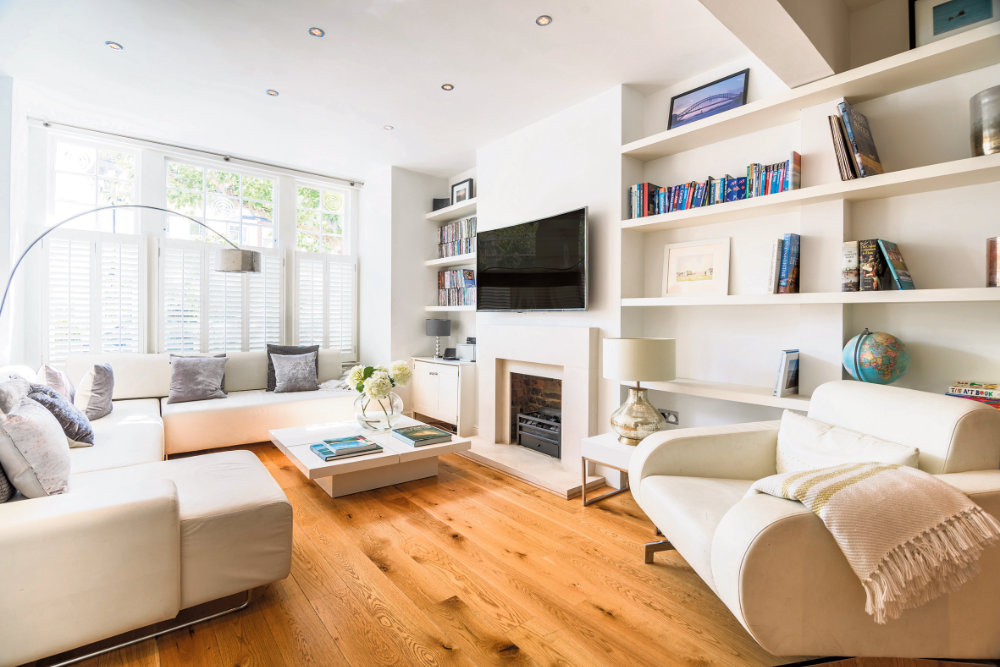 Have you been thinking of a low-risk staycation for when restrictions are eased? Under The Doormat can help you with that.
As the rest of the UK flocks to the coast for a holiday, you could take advantage of a quieter summer in London. With significantly smaller crowds in the city, it's the perfect time for you and the family to explore some of the many London attractions.
Under The Doormat is a luxury short-term rentals company, which means you can have the quality of a hotel in the comfort of a home. They offer the perfect home from home experience, including a 10-point hygiene promise and peace of mind pledge.
Homestays are an excellent option for those who want to have their own space and reduce contact with others on their trip. Under The Doormat has more than 300 homes across London and all have been personally selected and meet high standards to become a part of an exclusive portfolio.
Find out more at underthedoormat.com
2. Euroventure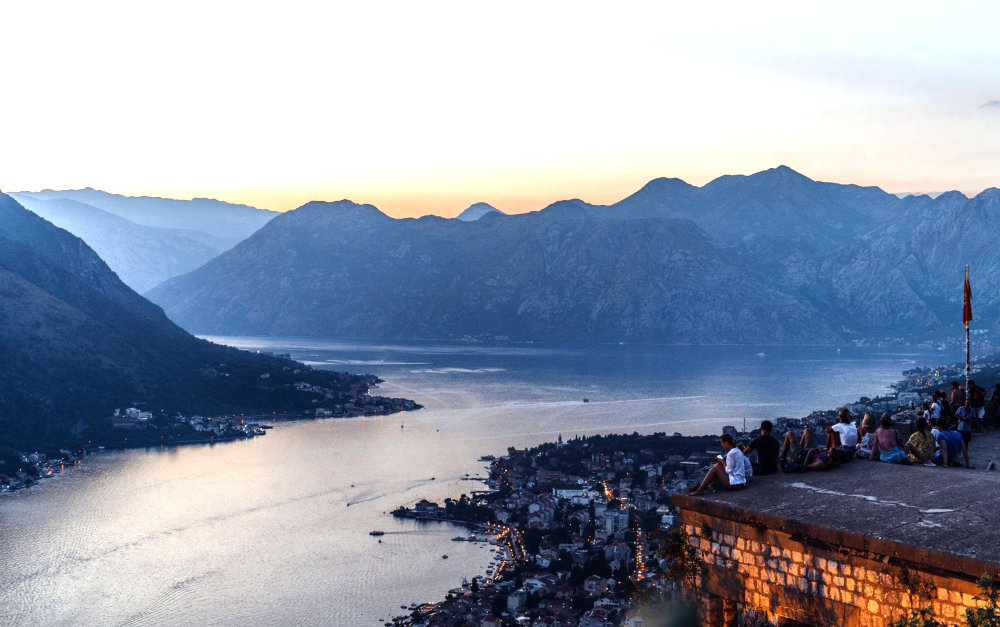 Euroventure creates bespoke rail packages for groups and independent travellers, including hand-picked accommodation, train reservations, and a library of unmissable activities informed by local guides. It's flexible – tell the team where you want to go and when, and they then sort out the rest.
The company aims to make travel easy and accessible for everyone. If you're a group of friends looking for the ultimate tour of Europe or you're a couple planning the holiday of a lifetime, Euroventure has got you covered.
With award-winning 24-hour customer service, there's always someone on hand to assist you whilst you're away.
Whether you're interested in travelling from London to the Mediterranean or as far as Scandinavia and Eastern Europe, two weeks of city-hopping, with all trains and accommodation included starts from as little as £1149.
Exploring Europe by train is scenic and sociable and with so many cultures and landscapes to discover, a Euroventure tour is a perfect way to experience them all in one trip.
Find out more at euroventure.com
3. European Waterways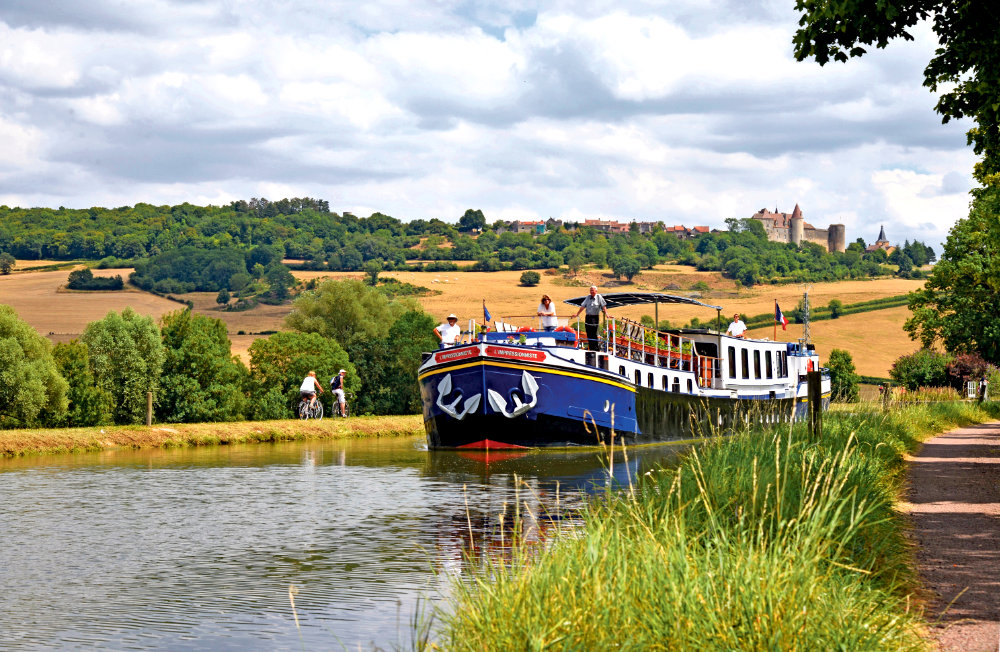 A hotel barge cruise with European Waterways is a unique boutique experience that offers an immersive, all-inclusive gentle voyage of discovery to the heart of many European countries.
Each tour focuses upon the culture, history, fine wine, and gourmet cuisine of the region, from the renowned Burgundy vineyards to the storybook castles of the Scottish Highlands.
The hotel barge can cruise the intimate inland waterways inaccessible to larger vessels. This fascinating network of smaller rivers and canals allows for ample opportunity to hop off and explore the beautiful surroundings on a bicycle or foot.
There are daily chauffeured excursions "off the beaten track" to a wide range of locations, from exquisite wine tastings to private tours of stately homes and afternoon tea with the aristocracy. With over 40 years of experience and a fleet that spans nine countries, it is the largest luxury hotel barging company in Europe.
Find out more at europeanwaterways.com
4. Inn Travel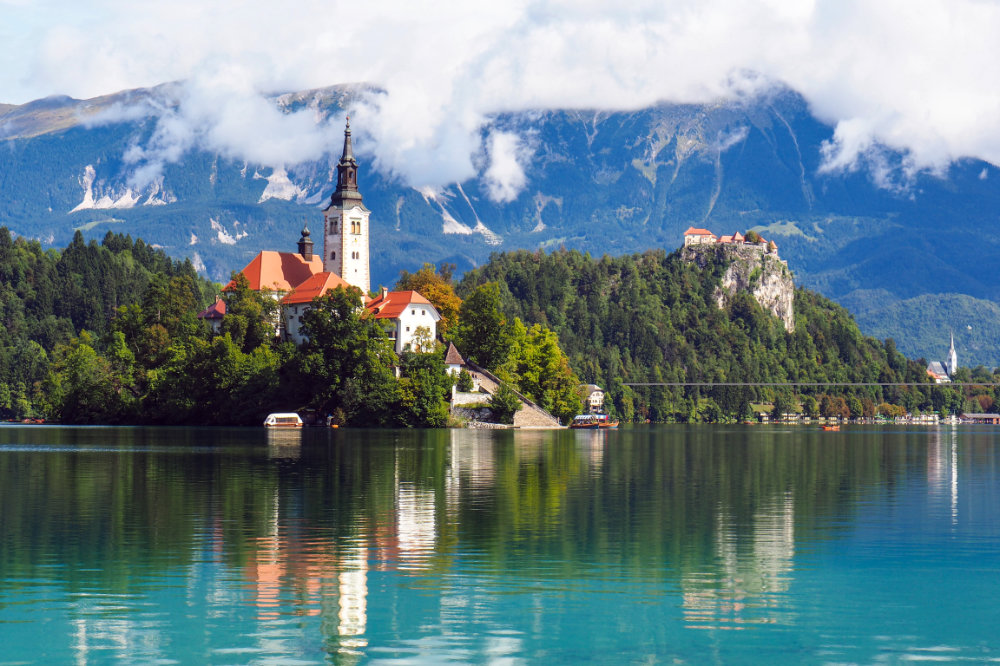 Slovenia might be small in size, but it punches well above its weight when it comes to scenery. Slovenia's small but perfectly formed landscapes lie hidden in full view, their beauty and drama matched only by their astonishing diversity.
Inntravel's new self-guided journey by rail feels like a compilation of the country's 'greatest hits', with headliners like the Julian Alps, picture-perfect Lake Bled, and Ljubljana.
It's a great way to enjoy the best of Slovenia. From £1,045pp sharing, including seven nights' B&B, rail between the cities, day trip by train to Goriška Brda with local transfers, wine tasting, and lunch.
Beginning amid the iridescent peaks of the Julian Alps, in the Triglav National Park, you visit the iconic glacial lakes of Bled and Bohinj, and take a day trip by rail to Slovenia's 'hidden Tuscany', Goriška Brda, to enjoy lunch and a wine-tasting in the hills above Italy. Explore at your own pace on our self-guided touring holidays in Slovenia.
Find out more at inntravel.co.uk
5. Peter Sommer Travels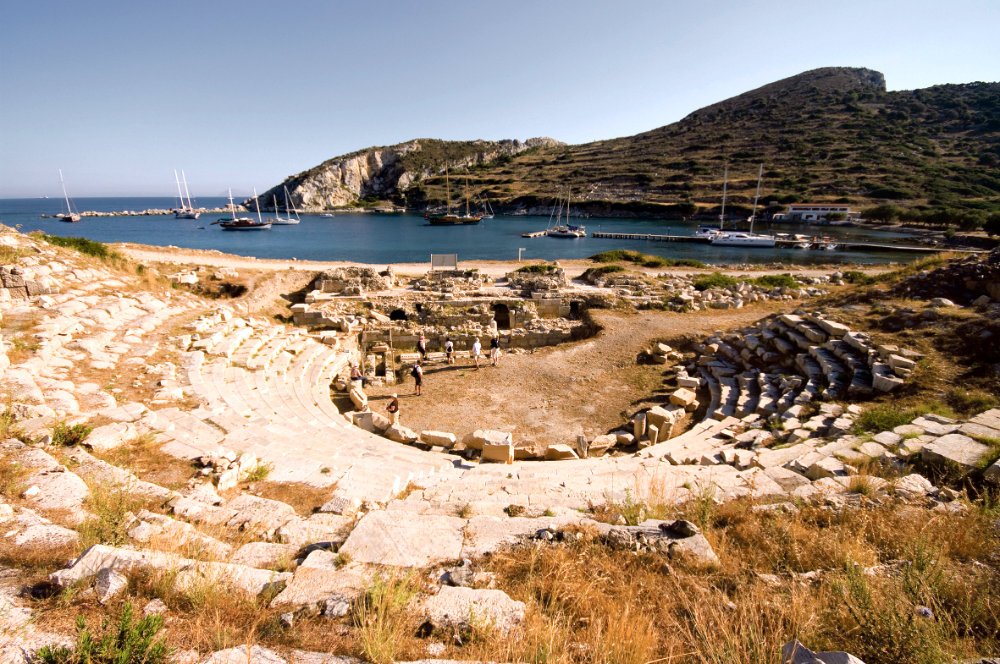 Dig into all things archaeological or cultural with an expert-led experience courtesy of Peter Sommer Travels. The specialist family-run travel company is a two-time winner of both the Tour Operator of the Year Gold and Silver Award, so you know you are guaranteed the finest tours and gulet cruises; perfect for small groups or create your very own bespoke private trip or gulet charter.
Explore Crete, Athens, the Peloponnese, or the Dodecanese islands in Greece; travel in the footsteps of Alexander the Great, hike on the Lycian Way, or experience a cultural or gastronomic cruise in Turkey.
Discover the many wonders of Ireland or Sicily or Rome; cruise the Dalmatian coast of Croatia aboard a gorgeous gulet; explore Hadrian's Wall, Wessex, or Wales here in the UK. Their expertise stems from an intimate knowledge of these areas – their geography, history, people, and much more.
Find out more at petersommer.com
6. Premier Sailing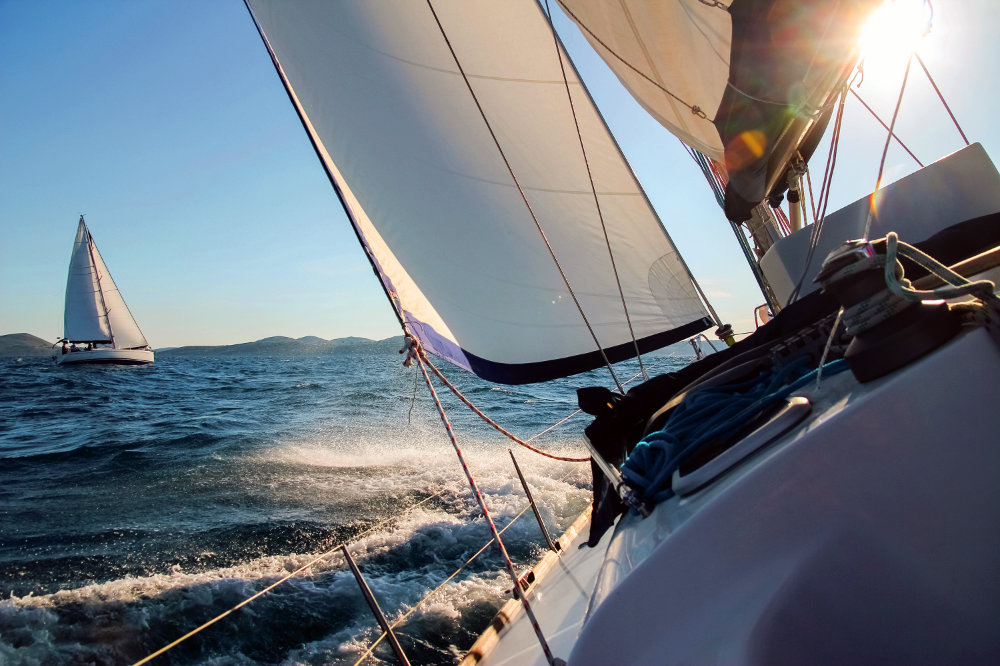 Premier Sailing offers a range of bespoke sailing experiences, from family holidays to mile-building trips; from day sails on one of our well-appointed sailing yachts to summer cruises in the UK and the capitals race.
The capitals race is designed to allow all participants to rise to the challenge.
Unlike other sailing races, every participant will have the opportunity to take part in all aspects of operating a fast and competitive cruiser/racer.
Premier Sailing is an award-winning sailing business, providing training, cruises and now racing, enabling people to enjoy sailing experiences cost-effectively. Premier Sailing runs a wide range of RYA courses throughout the UK that include theory, practical, and yacht mile-building trips.
Sailing is unique in its ability to both inspire teamwork and build confidence in an individual. The sport requires self-reliance, endurance, and adaptability in equal measure.
Find out more at premiersailingracing.co.uk
7. Marriott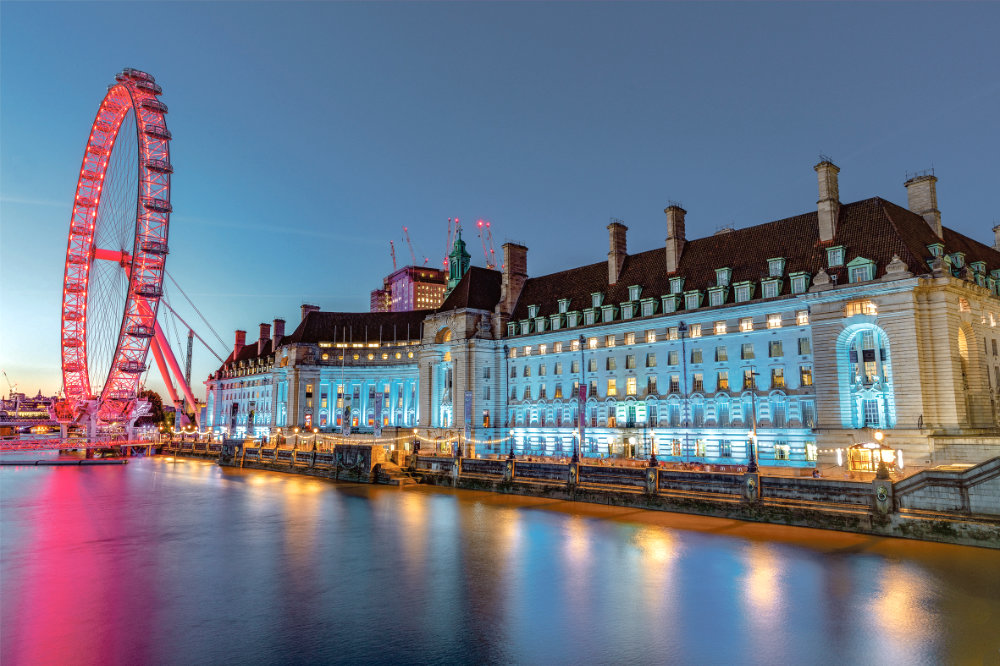 Explore the capital city to its full potential with a stay at one of Marriott's centrally located hotels. With family-friendly rooms, the magic of London is calling on you to come with loved ones.
Each of the 16 hotels is located near unique attractions. Explore and visit the Natural History Museum in Kensington, or take time out of your day to go shopping in Oxford Street, Covent Garden, or Westfield London, and be just a stone's throw away from your hotel room.
Take to the skies with the London Eye as you rise to 443ft in the air, providing the perfect view across the city. Better yet, sit back and relax in London's West End, the hit theatre district of the capital.
Performances at award-winning musicals, dramatic shows, and spectacular pantos; there is no better way to spend your time in the city. Whether traveling from afar or stepping out onto your London doorstep, there's a little something for everyone in a Marriott hotel.
Find out more at marriottweekends.co.uk
8. Visit Alderney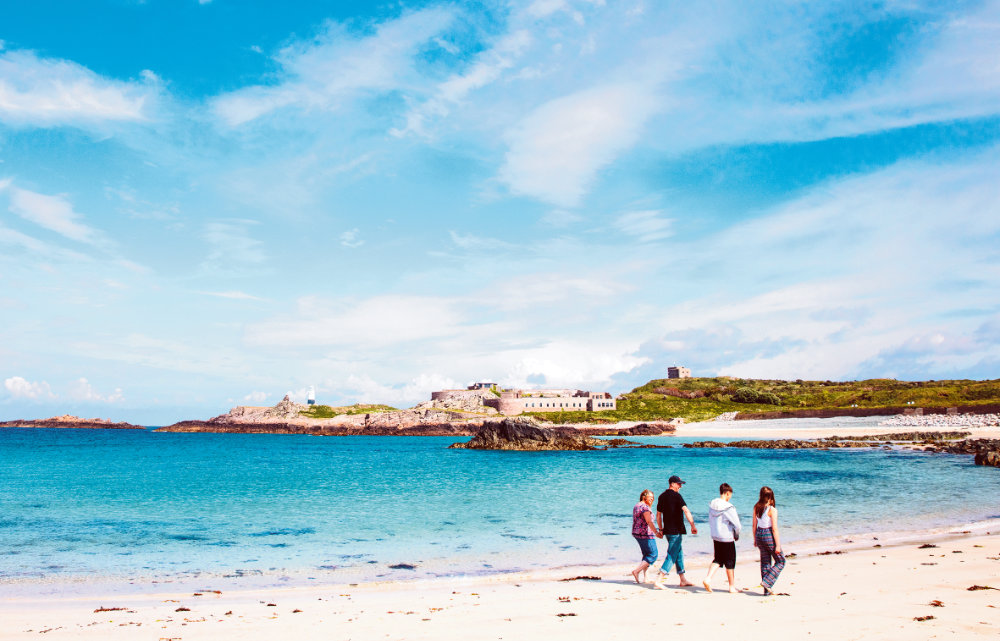 Just a stone's throw from the south coast of England lies the beautiful island of Alderney. With no crowds, no queues, and no traffic jams, Alderney offers the safe, warm, and relaxing escape you have been dreaming of.
On this small island, you are never far from the scenic coastline. At just one and a half miles wide and three and a half miles long, you are never far from the charming town centre of St. Anne or our beautiful coastline.
You can walk the stunning cliff paths, enjoy the sandy beaches, or tuck into the local produce. Choose from a wide variety of events, or simply enjoy a night of stargazing under the truly dark skies.
There is no place in the world quite like Alderney. It's a friendly island with an easy pace of life, where children can roam free. The diverse landscape is one of its greatest assets and the wildlife there makes it a fascinating place to visit whatever the season.
Find out more at visitalderney.com
9. The Magestic Line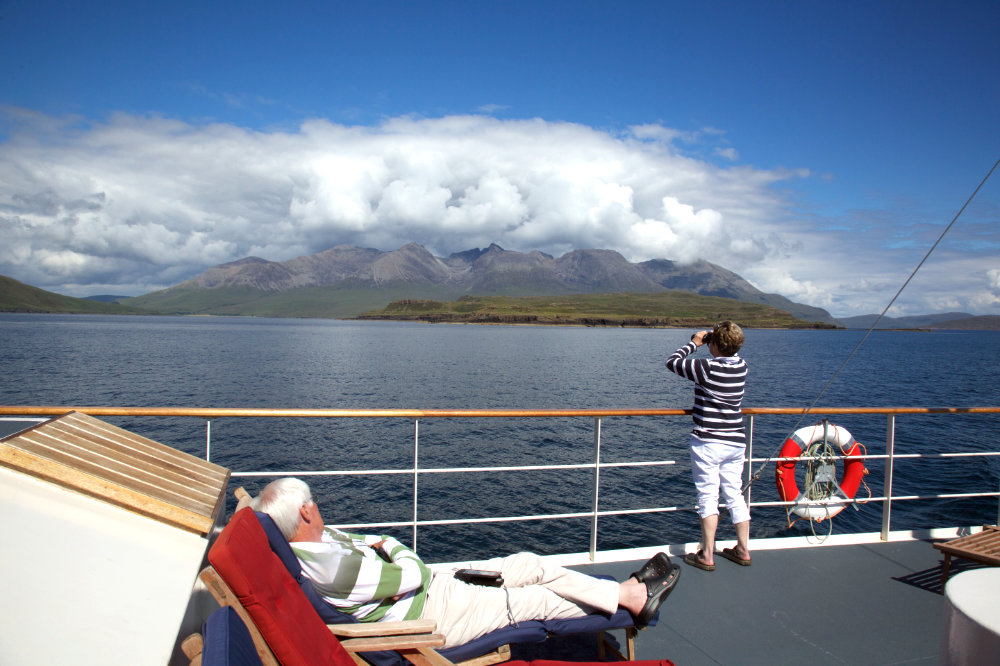 The majestic line provides the perfect Scottish cruising experience, sailing the stunning islands and coastlines of the west coast of Scotland. Visit remote and beautiful anchorages not accessible to larger cruise ships across the Hebrides to northwest Scotland and relax in comfort and style aboard one of four small ships.
The ships are like floating hotels and have been designed to access remote and sheltered anchorages that larger boats find inaccessible. All cabins are en suite and centrally heated.
With no more than 12 guests aboard you can guarantee a more personal service with true Highland hospitality at its heart. sailing in these waters is the best way to explore the islands and the beautiful coastline of Scotland.
Enjoy fabulous meals created by onboard chefs using locally sourced seasonal produce. Choose from over 16 cruise itineraries across six main cruising areas for three, six, or 10 nights plus private charter.
Find out more at themajesticline.co.uk
10. Visit Faroe Islands
Jetsetters in search of breath-taking natural scenery can travel from London Gatwick to Vágar Airport, in the Faroe Islands with Atlantic Airways, the Faroese national carrier direct flight.
The weekly Tuesday route will offer a shorter journey time to the Faroe Islands with a flight time of just two hours 10 minutes. This is a greener alternative too, saving on the emissions of the additional take-off and landing in Copenhagen that is always involved with connecting flights.
The Faroe Islands, sandwiched between Nordic neighbours Iceland and Norway, offer vast, untamed, and spectacular landscapes that are immediately impressive and undeniably compelling.
Travellers are often made small by the grandiosity of the natural environment; the daunting sea cliffs, the unforgiving waves that ripple against the coastline, the lush green valleys surrounded by steep mountains.
The Faroe Islands will also see the opening of the islands' first international hotel brand – a four-star Hilton Garden Inn.
Find out more at visitfaroeislands.com
To see your company in any upcoming features we are arranging please email laura@hurstmediacompany.co.uk or editorial@hurstmediacompany.co.uk