Win a Brinsea ChickSafe Advance Hen House Automatic Door Opener and Door, worth £149.95!
Competition Closed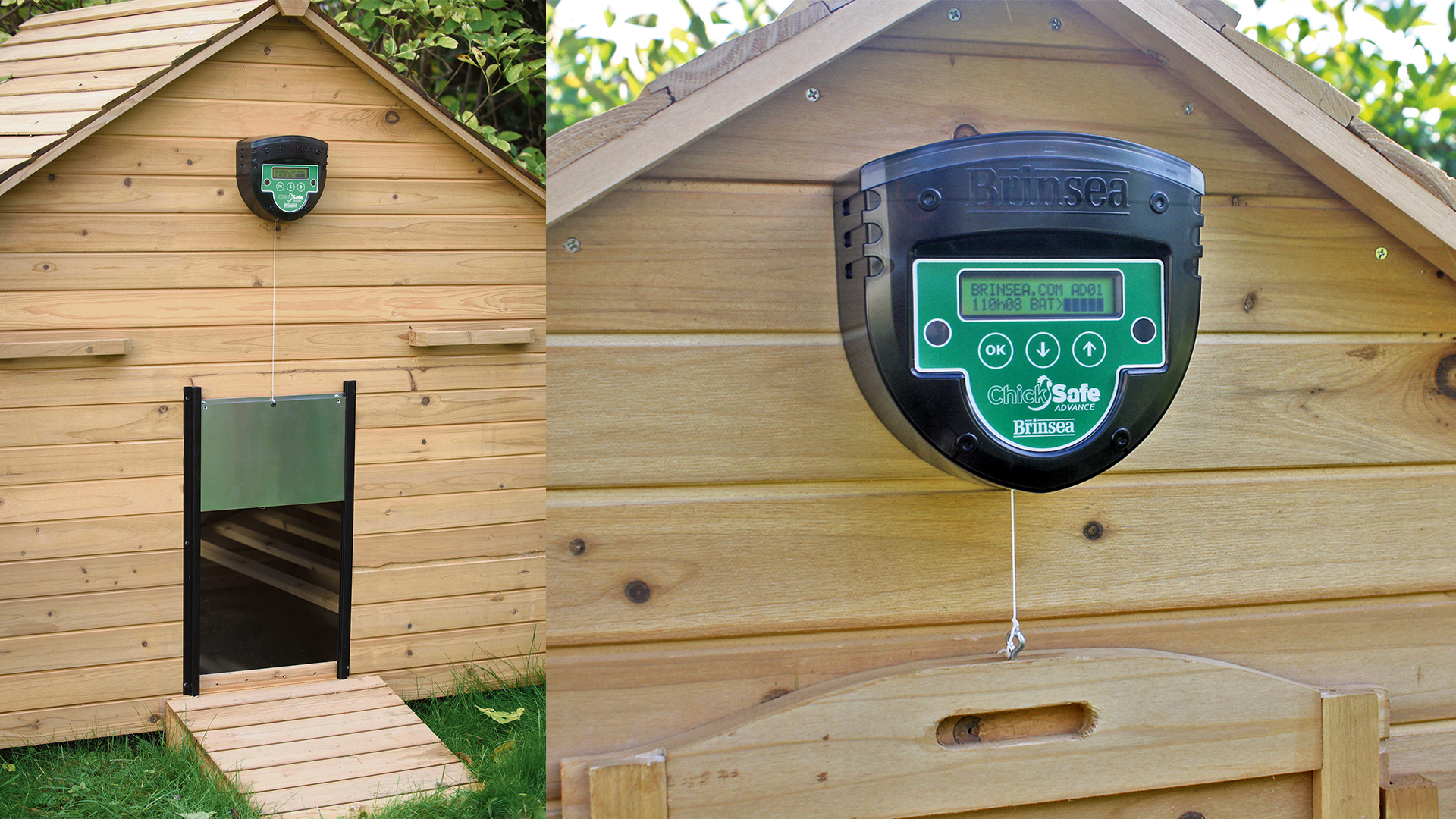 Closing Date: Sunday 12th of September 2021
Terms & Conditions: Click Here
Brinsea's ChickSafe hen house door openers are the rugged, reliable, fuss-free solution to the problem of being away from home when your chickens need their hen house door closing at night or opening in the morning.
Chicken keepers need complete confidence in any hen house door opener – otherwise the birds are at serious risk from predators – so Brinsea's ChickSafe models feature a unique patented mechanism that means there is only one moving part and no mechanical switches for ultimate reliability.
The ChickSafe Eco and Advance units both feature 'auto-stop' if a chicken is obstructing the door. The ChickSafe models are easily fixed to most hen houses with two screws and require no setup or calibration. Just attach the cord to the sliding door and the ChickSafe goes through an automatic procedure to detect the door position and it's ready to go!
Every part of the ChickSafe hen house door openers is designed with long life and weather resistance which means Brinsea is confident in providing a free three-year guarantee. All Brinsea products are proudly made in UK. Prices start from £79.95.
Visit brinsea.co.uk/chicksafe and follow them on social media @brinseaproductsltd
This competition has now closed, no more entries.