Win a 3-Year Subscription to Britannica Magazine and a Children's Encyclopedia, worth more than £200!
Competition Closed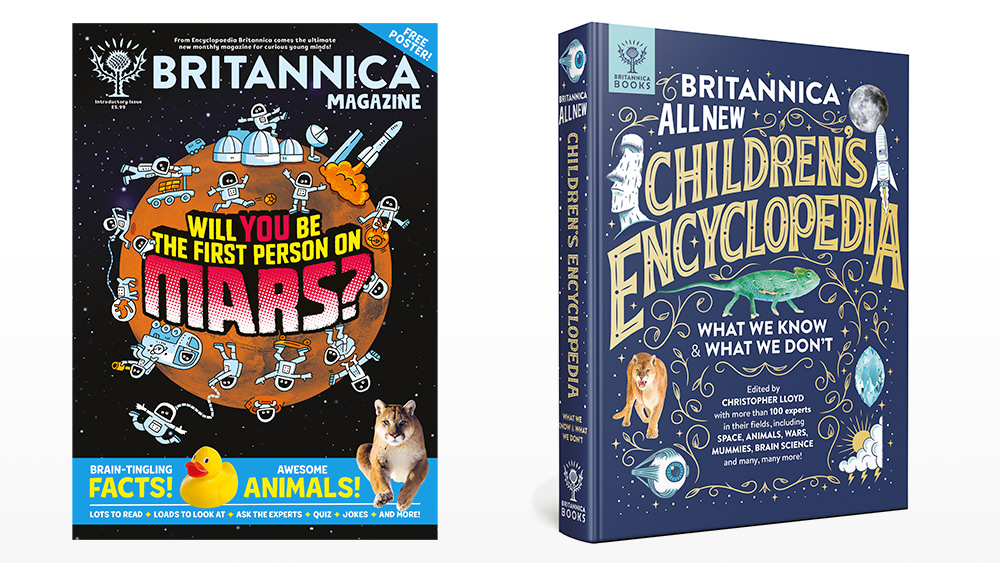 Closing Date: Monday 3rd of January 2022
Terms & Conditions: Click Here
The all-new BRITANNICA MAGAZINE is the ultimate magazine for curious children aged seven and above.
Covering all young readers' favourite subjects — from space, animals, and the natural world, to history, machines, and inventions — each issue is bursting with brain-tingling facts, astonishing photos, quizzes, puzzles, jokes and much, much more!
Inspiring, fun, and factual, this new monthly magazine will make children want to read — and say 'wow' on every page. It's the perfect family gift for Christmas!
Plus, enter this free competition now for the chance to win a special Britannica Magazine subscription pack worth more than £200!
What's included in your prize:
+ Three years' worth of issues of Britannica Magazine starting in April 2022, including bumper issues in summer and winter (worth £180)
+ Britannica's All New Children's Encyclopedia (worth £25)
+ Introductory Issue of Britannica Magazine (worth £5.99)
+ Digital editions for your tablet and computer
Visit britannicamagazine.com to find out more and explore their Introductory Issue
This competition has now closed, no more entries.