Win Heaven Skincare's Collagen Drops, Worth £47!
10 Days Left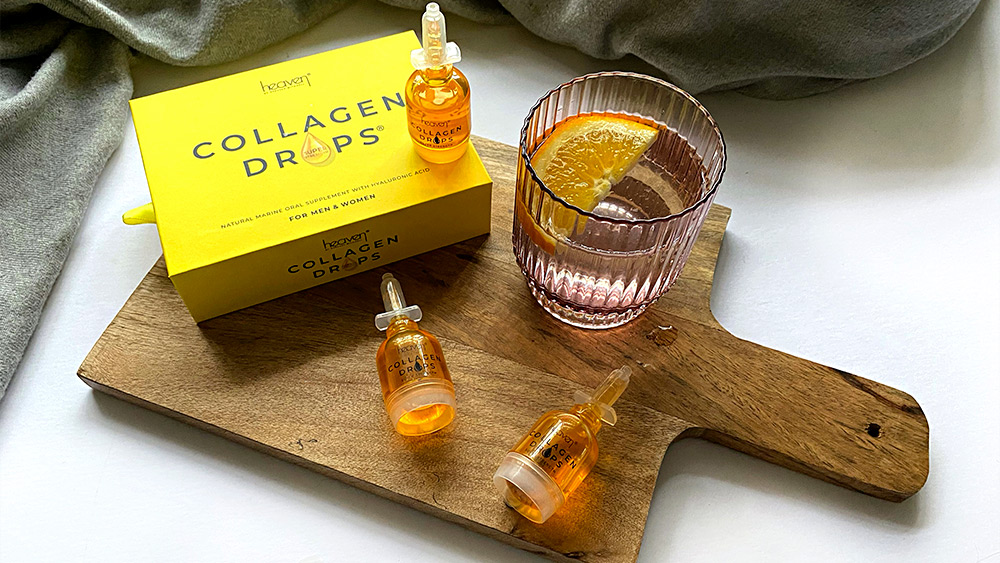 Closing Date: Tuesday 25th of January 2022
Terms & Conditions: Click Here
Renowned in the beauty industry for her game-changing skincare – including her world-renowned Bee Venom Masks – Deborah Mitchell unveils her new anti-ageing weapon. Five winners will win Heaven Skincare's Collagen Drops.
Deborah has been busy researching, creating, and testing these innovative skincare supplements since 2013 as part of her Inner Beauty collection. Available in Heaven salons and online, Collagen Drops contain potent anti-aging vitamins and minerals in a handy dropper bottle. Thanks to a clever blend of high levels of marine collagen, glucosamine, vitamin C, hyaluronic acid, and Biotin they leave you looking – and feeling – fabulous. They also promote healthy, shiny hair, renewed energy and improved joint pain.
Easy to use … simply add a few drops to food or drink. You can also supercharge your everyday moisturiser into a high-strength collagen cream or apply directly to the skin to tackle blemishes and fine lines. Katie, a very happy Heaven Skincare customer, has been using Collagen Drops for a month. Delighted with the results, she couldn't give a more glowing recommendation:
"At first I noticed my skin was glowing and then my hair looked really shiny and healthy. Once I had completed my month's supply of drops, I stopped taking them and straight away I spotted a difference – my skin doesn't have that extra glow and my hair has started to look dull again. It's definitely time to reorder; I've realised I can't live without my Collagen Drops – I want my glow back!"
Visit heavenskincare.com for more