Win a bundle of Ecozone products Worth over £80
16 Days Left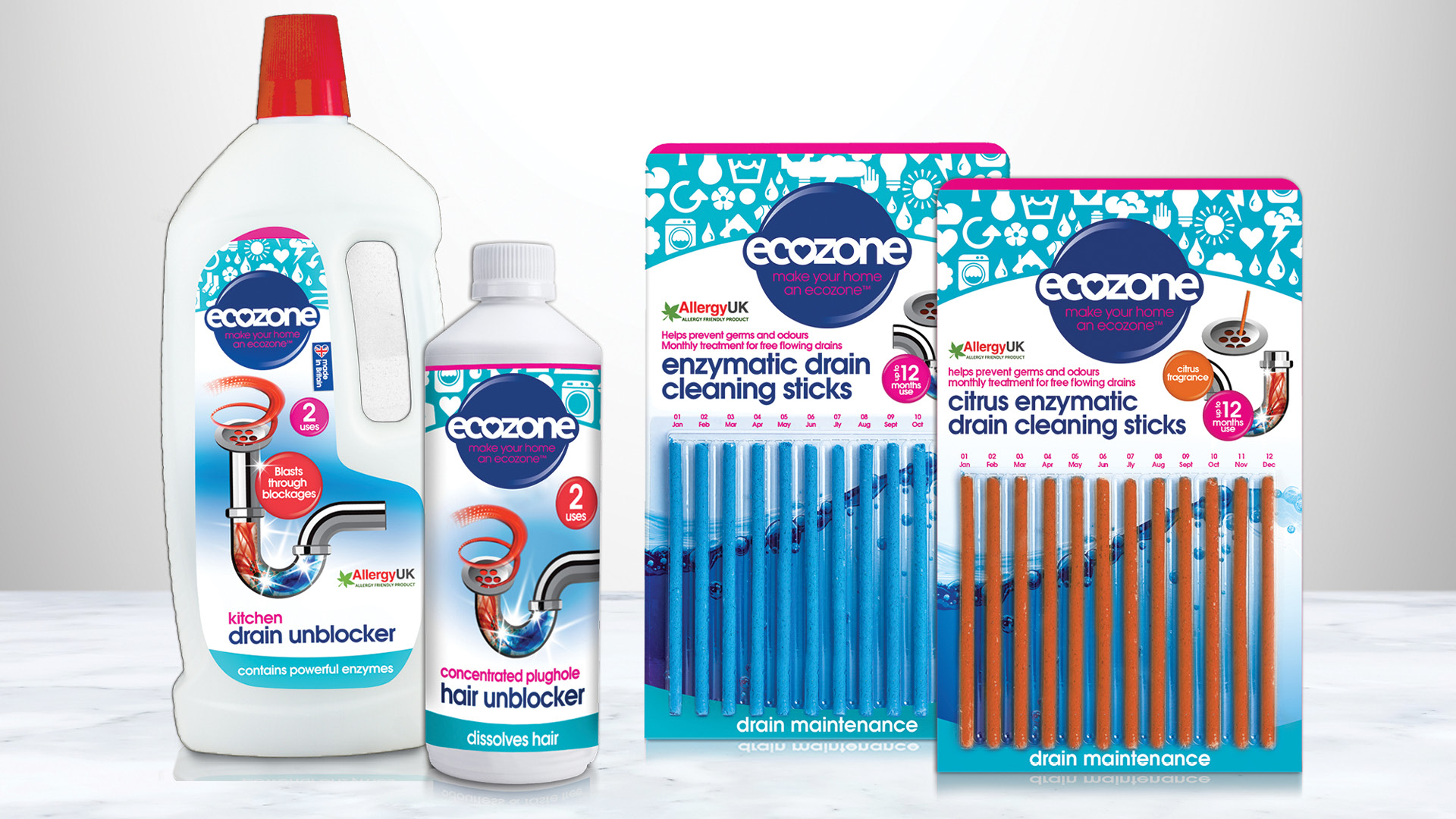 Closing Date: Friday 2nd of July 2021
Terms & Conditions: Click Here
Ecozone, an expert in high-performance, eco-friendly cleaning products, is offering the chance to win over £80 worth of cleaning and home maintenance solutions that are kind to you, your home and the environment. The UK-based brand has a range of over 100 products to combat dirt, limescale and other household problems, all of which are eco-friendly, vegan and cruelty-free without compromising on performance.
Enter the competition for the chance to win a selection of 16 of Ecozone's most popular products, including its entire drain maintenance range, which includes a Kitchen Drain Unblocker, Hair Unblocker for the bathroom and Drain Cleaning Sticks for regular upkeep. All of these formulas use powerful natural enzymes to dissolve and eliminate build-ups and blockages, meaning they won't create dangerous fumes, corrode pipes or upset the aquatic ecosystem when washed away.
Also included in the prize are descalers for appliances big and small, dishwasher tablets and rinse aid, biodegradable antibacterial wipes and cleaning sprays targeted to specific areas of the home. For best performance, there are also three microfibre cloths, each with its own unique weave which has been designed to tackle a particular surface.
Prize Details
| | |
| --- | --- |
| Product | RRP |
| Kitchen Drain Unblocker | £5.99 |
| Enzymatic Drain Cleaning Sticks – Fragrance Free | £7.99 |
| Enzymatic Drain Cleaning Sticks – Citrus | £7.99 |
| Hair Unblocker | £7.99 |
| Kettle & Iron Descaler | £2.99 |
| Washing Machine & Dishwasher Cleaner – Eucalyptus | £4.99 |
| Multi-Surface Wipes | £2.49 |
| Brilliance All-in-One Dishwasher Tablets – 25 | £5.99 |
| Dry & Shine Rinse Aid | £2.99 |
| Pan & Soleplate Cleaner | £6.99 |
| Bathroom Cleaner | £3.60 |
| Kitchen Cleaner | £3.60 |
| Window & Glass Cleaner | £3.60 |
| Bathroom Microfibre Cloth | £4.99 |
| Kitchen Microfibre Cloth | £4.99 |
| Window & Glass Microfibre Cloth | £4.99 |
| TOTAL | £82.17 |
Find out more at ecozone.com