Win a voucher to spend on personalised Cadbury & Toblerone gifts, worth £150!
18 Days Left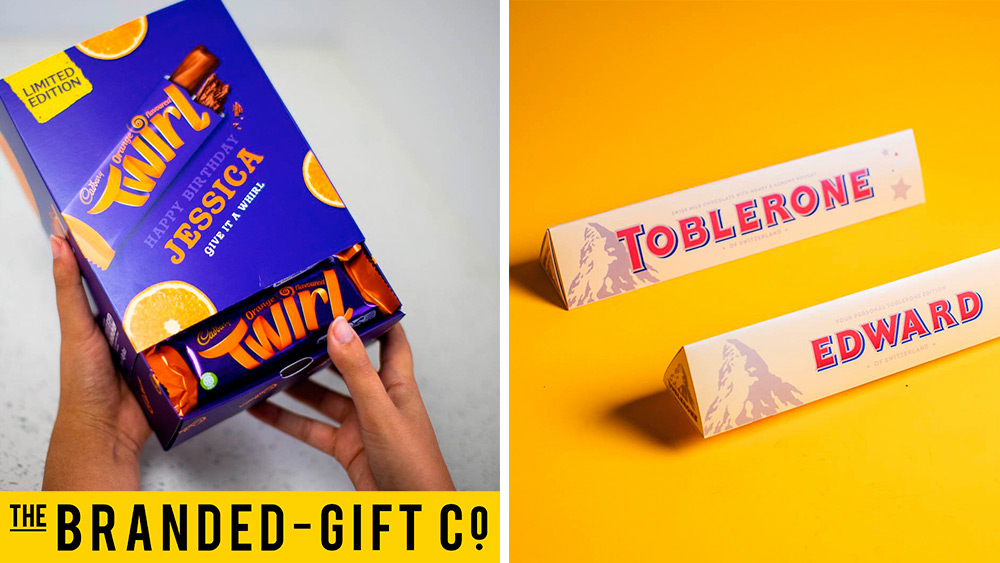 Closing Date: Monday 8th of November 2021
Terms & Conditions: Click Here
Do you, your friends and family love chocolate? Are you fans of the some of the most beloved and well-known chocolate brands in the world? Well, you're in luck.
Emagination Store are offering you the chance to win a £150 voucher to spend on any of their personalised Cadbury and Toblerone gifts! Additionally, personalise the gifts with any name or message to create the ultimate chocolate gift for you or your loved one. A prize that is sure to be every chocoholic's dream, if you're looking to go the extra mile this holiday season, this one's for you!
Visit thebrandedgiftco.com for more and follow them on Instagram @thebrandedgiftco for fabulous chocolate gift ideas