Win a three-month supply of personalised gummy vitamins, Worth £120!
Competition Closed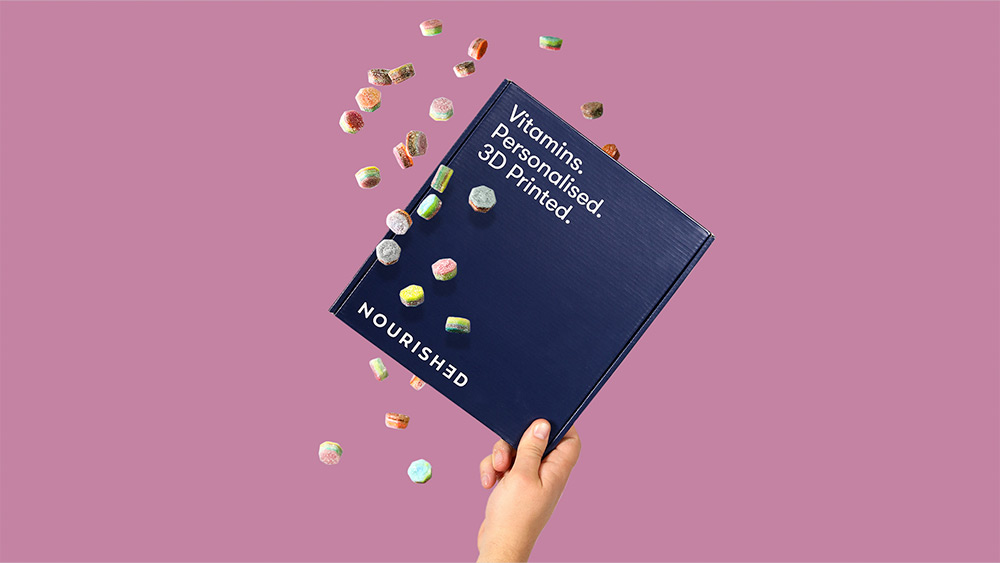 Closing Date: Friday 14th of April 2023
Terms & Conditions: Click Here
Award-winning tech start-up, Nourished, have developed patented 3D printing technology to create a truly personalised nutrient gummy. Consumers can complete a short questionnaire at get-nourished.com, where a science-backed algorithm makes a recommendation of seven vitamins, superfoods and nutrients best suited to the user's lifestyle and goals.
This selection is then 3D printed using a vegan gummy encapsulation formula and made on demand for optimum efficacy. The bespoke blend of high-impact active ingredients is packaged in 100% plastic-free packaging and dispatched directly to the customer's door with less waste, hassle and cost than purchasing all the vitamins separately.
Nourished is disrupting the health and wellness industry with truly customised nutrition and is passionate about making popping vitamin pills an inconvenience of the past. Nourished empowers their customers to upgrade their nutrition regime by making a unique and premium gummy which is specifically suited to their health requirements.
Enter the competition for a chance of winning an exclusive three-month supply of Nourished worth £120, to help you feel your best.
Visit nourished.com for more information.
This competition has now closed, no more entries.