Win a Handy Cure™ medical device, Worth £450!
Competition Closed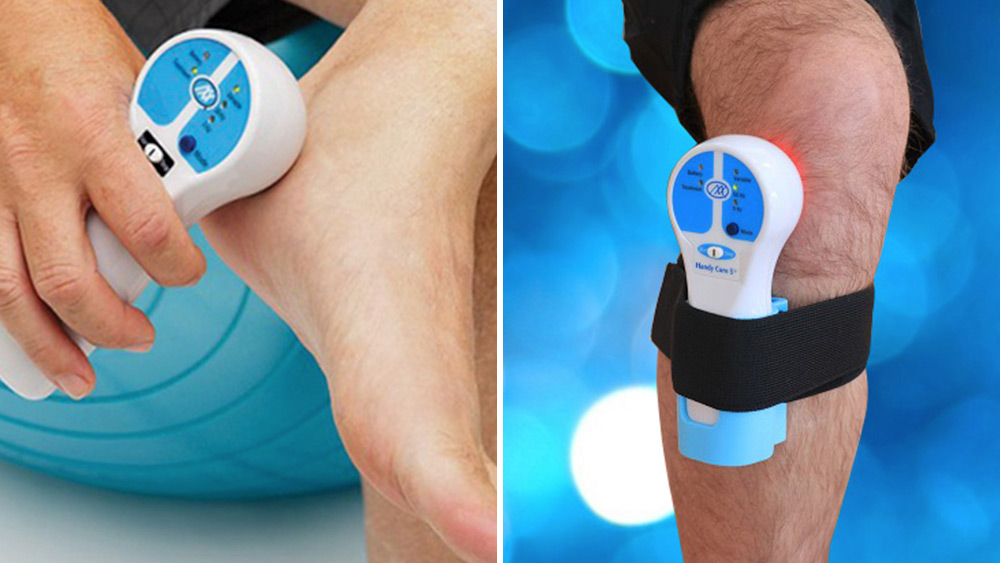 Closing Date: Thursday 22nd of December 2022
Terms & Conditions: Click Here
Handy Cure™ is a Class II medical device (certified CE) for pain relief treatments, based on Quantum Medicine (QM) and synergizes effects of 4 energy sources: Cold Laser, Infra-Red, Static electromagnetic field, visible Red Light.
Combining in a unique way, these four energy sources provided field-proven results in the last 10 years of pain-relief treatments by accelerating blood micro-circulation and the formation of new tissue. This helped to improve the patients' health, quickly and efficiently and within a relatively short time.
Handy Cure™ is approved for home use and for professional therapists' clinics, being CE certified to be used at the comfort of your home, by regular patients, without any special training, similar to any OTC device for measuring temperature or blood pressure.
Cold Laser (also called LLLT laser) is a low-power laser, gentle and safe, with healing properties, the most positive influences on body tissues, so the laser is particularly common used in pain-relief treatment medicine. Laser Therapy is used on muscle and joint pain, stiffness associated with arthritis, pain associated with muscle spasms, hand and wrist pain associated with Carpal Tunnel Syndrome, "frozen" shoulder, joints/neck/lower back pain, and wound healing.
The device successfully treats Plantar Fasciitis, Achilles tendonitis, Fibromyalgia, and is used by NHS in treating Lymphoedema. The healing power of low-power laser is without any risks or side effects on our body, without surgery, anaesthesia and without pain-killer drugs (which just temporarily reduce the pain).
Most painkillers mimic the action of endorphins, and actually get only temporary relief of pain by raising the pain threshold, without actually dealing with the cause of the pain/ inflammation, as actually Handy Cure™ does.
Visit handy-cure.eu.com/ for more information.
Find them on LinkedIn @GUDARO Med – Tech LTD, Facebook @Handy Cure S UK, and Twitter @HandyCure007
This competition has now closed, no more entries.