Win a Complete Wellness Bundle, Worth £125!
23 Days Left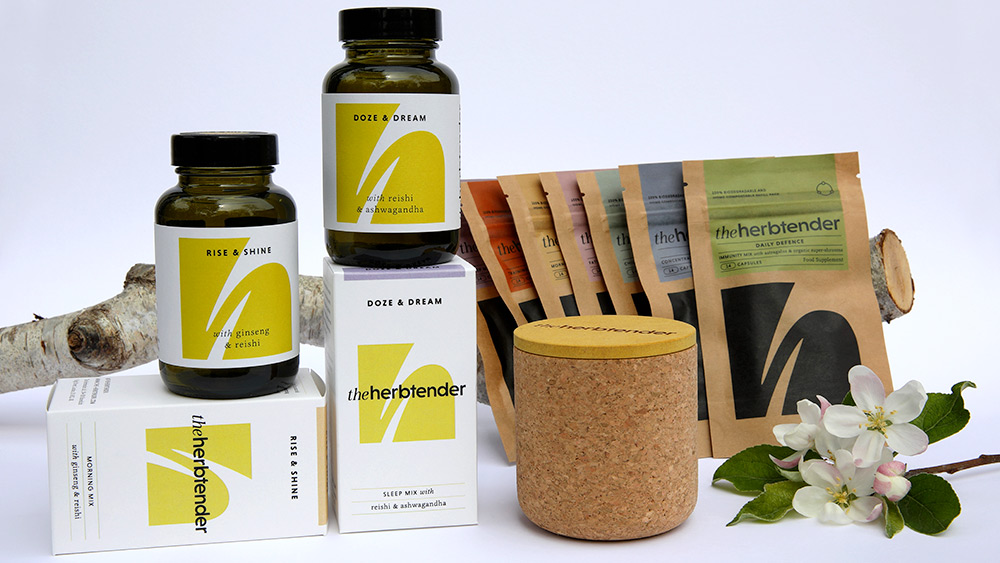 Closing Date: Saturday 23rd of July 2022
Terms & Conditions: Click Here
The Herbtender offers a range of sustainable wellness supplements, expertly formulated and trialled in the UK using the finest ingredients. Designed to help you adapt to a changing world, The Herbtender harnesses the power of adaptogens to support the body's ability to recalibrate in the face of stress. A simple and natural way to help you adapt to your world's ups and downs, letting you live a healthier, calmer and more focused life.
The Herbtender's range is proudly vegan and packaged using sustainable materials. Never adding nasties like fillers, binders or sweeteners, their supplements are made in the UK. This means that they adhere to some of the strictest policies in the world when it comes to people and the environment.
The Wellness Bundle includes:
– Rise & Shine, a morning tonic blended to support energy levels, focus and immunity
– Doze & Dream, a tranquil adaptogen blend to help the body relax so you can settle for the night and enjoy a much-needed reset
– The Discovery set, sample sized pouches (a two-week supply) of their entire range
– The Herbtender's eco-friendly cork refill pot.
If you're looking for eco-friendly and effective natural supplements, visit the-herbtender.com and use code: DREAM22 for 20% off.