Win Lady A's 'After Dusk' Gift Set and other CBD wellbeing products. Worth £378!
Competition Closed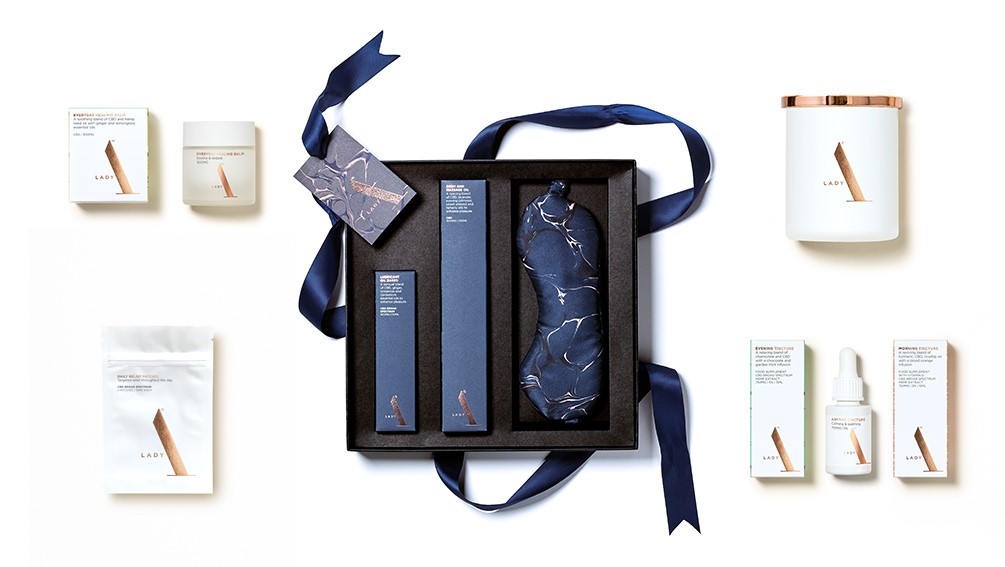 Closing Date: Monday 18th of October 2021
Terms & Conditions: Click Here
Indulge your senses and heighten your pleasure with this beautiful After Dusk Gift Set, a range designed to enhance pleasure and intimacy, courtesy of Lady A.
At Lady A, they offer a tailored and premium range of products which champion the natural healing benefits of CBD. Designed to improve ones' wellbeing, the products ease the stresses and strains of everyday living and ultimately help individuals live more balanced, calmer, and fulfilling lives.
Lady A are offering a carefully selected collection of products from their range:
The newly launched 'After Dusk' Gift Set is a collection of intimacy products bringing CBD into the bedroom, helping users unwind, achieve climax, and find sex more comfortable and enjoyable. The Set includes a silk eye mask, delicately scented massage and body oil, and bespoke lubricant.
The Tincture Trio comprises of Lady A's Morning, Evening and Anytime Tinctures. They are a simple and effective way to add CBD to your daily wellness routine. Designed for whenever you need a moment of calm, clarity, soothing or awakening.
Their restorative Everyday Balm soothes any unwanted tension and melts away everyday stresses.
The Daily Relief Patches give you 24 hours of targeted relief wherever and whenever you need it most.
Finally, their calming and soothing Unwind Candle designed to complement your wellness routine.
Visit ladya.health to shop all their products or visit carefully selected retailers. Follow them on Instagram @lady_a_wellbeing
This competition has now closed, no more entries.