Win a 3-month Lofty Box subscription, Worth £33!
Competition Closed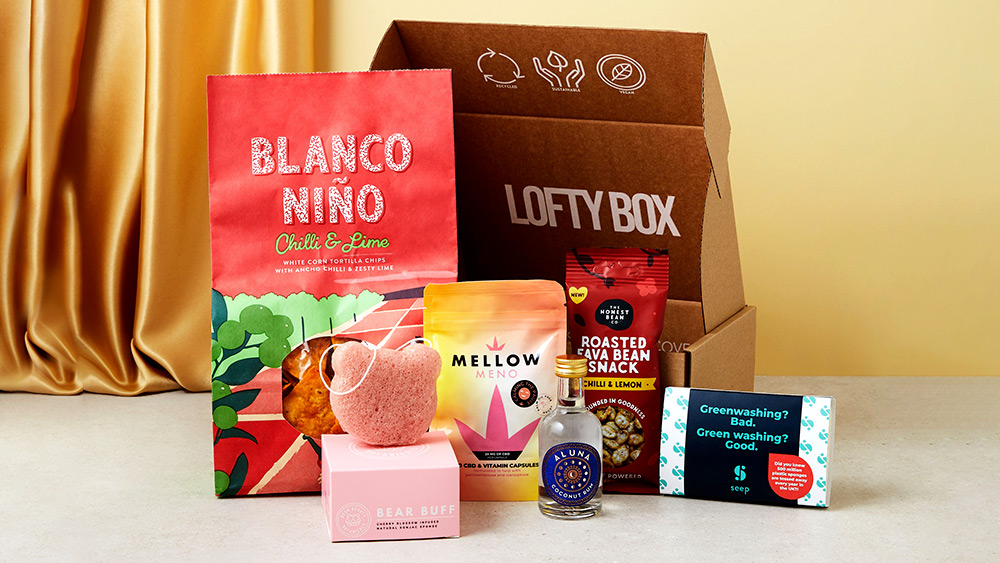 Closing Date: Tuesday 23rd of August 2022
Terms & Conditions: Click Here
Save waste and discover new brands with the Lofty Box subscription.
Each year, the UK throws away 9.5 million tonnes of food waste. It's not just what we (don't) eat, but a whole host of wellness products that end up in landfill due to out-of-date branding or discontinued lines.
Lofty Box helps put a stop to this waste. They have made it easy for you to discover new brands and treat yourself at the same time! With the Lofty Box subscription, each month you will receive a minimum of 6 vegan products across food, drink, skincare, and supplements, from both emerging and established premium brands.
Lofty Box love to save waste and are on a mission to re-educate consumers on best before dates. One way they do this is to work with brands to rescue surplus, short or past-dated stock. These products are perfectly legal to sell and safe to eat, you can find out more from the Food Standards Agency. Subscribers will rescue otherwise discarded products each month and try a range of new and exciting items from ethical brands.
Visit loftybox.co.uk for more information. Use code GREEN70 for 70% off your first box.
This competition has now closed, no more entries.