Win a bundle of Pico Sauces and branded stash, Worth a total £100!
Competition Closed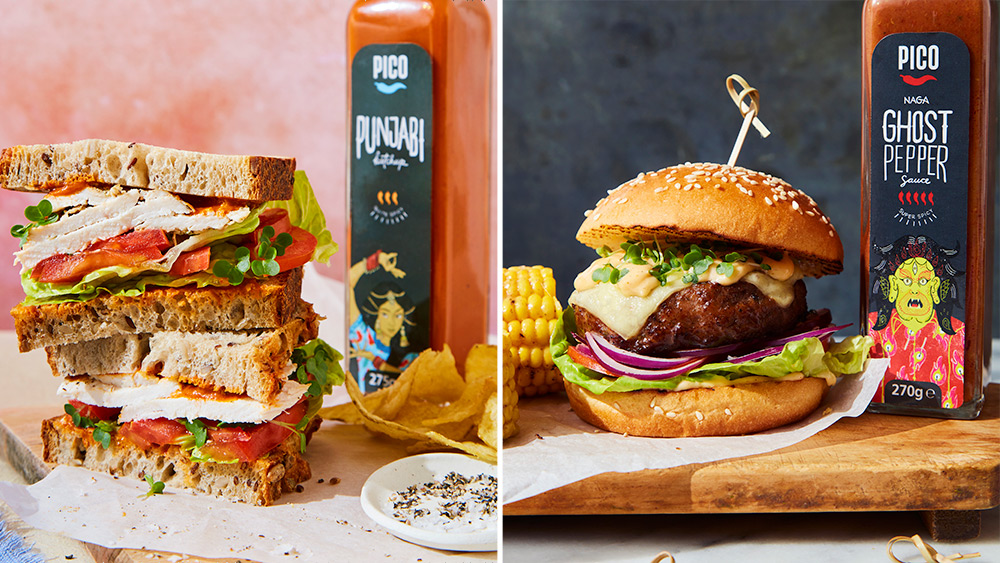 Closing Date: Monday 17th of January 2022
Terms & Conditions: Click Here
Make mealtime come alive with a range of exciting sauces, condiments and branded stash, courtesy of Pico Sauces.
Pico Sauces are a range of fun Indian hot sauces, spiced ketchups & chutneys. Their range of spiced condiments empower the consumer to experiment and have fun with Indian flavours beyond the conventional curry meal. The brand's mission is to take Indian flavours beyond the curry and into everyday eating. Because if you like Indian flavours, you should be able to eat them whenever you want with whatever you're eating!
Other Indian food brands encourage you to prepare a traditional curry meal, whereas Pico encourages you to do literally anything else with the sauces. The Pico brand is a game-changer by offering sauces designed for using Indian flavours in non-Indian contexts.
Their sauces have been designed with British foods in mind. So, from Tamarind chutney drizzled over some breakfast eggs and bacon, mango chili on a chicken sandwich, or even Ghost pepper mixed with some mayonnaise over a plate of chips, the possibilities are endless and exciting, limited only by the scope of your imagination!
Visit picosauces.com for more. Pico is now available at Ocado.com and all Booths Supermarkets
This competition has now closed, no more entries.