Win a ProWare stainless steel base cookware five-piece set, Worth £208!
Competition Closed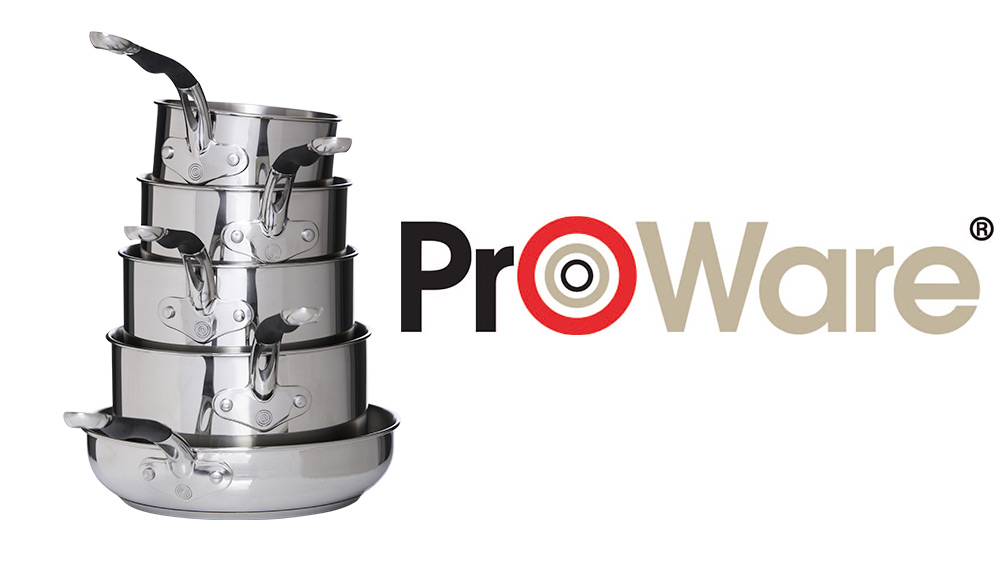 Closing Date: Tuesday 6th of June 2023
Terms & Conditions: Click Here
Whether searing a steak, or coaxing custard into silkiness, a cook's happiness is related to their mastery of heat. Precision cookware is a brilliant ally in the kitchen, but it can be difficult to choose which type of pan to invest in.
If you cook to a high level every day in your kitchen, and need cookware that is durable with consistent performance in quality, look no further than ProWare. If you're presenting dishes from stove to table, you won't find more impressive looking cookware. Overall, the induction compatible pans from ProWare have incredible precision and consistency, providing the results you strive for in your dishes.
One happy ProWare customer says:
"The ProWare pan collection don't just look great, but the feel and cooking control is amazing. This is a solid and versatile range that balances home comfort with a professional feel."
Visit proware-kitchen.co.uk to shop the range online. Use code CHECKLIST20 for 20% off until 21 May.
This competition has now closed, no more entries.