Win a plot of land in Scotland including your own designed Coat Of Arms, Worth £110!
2 Days Left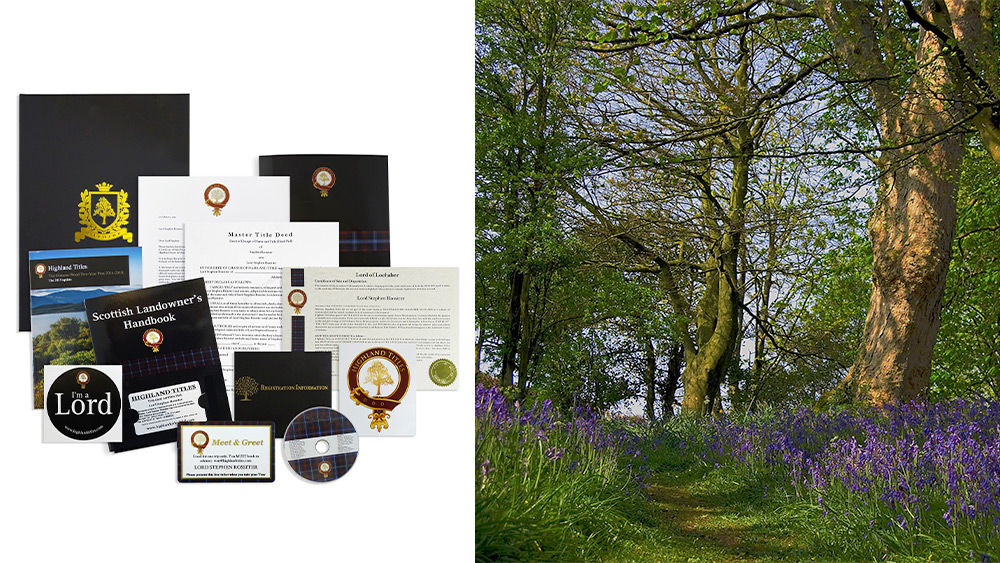 Closing Date: Monday 17th of January 2022
Terms & Conditions: Click Here
Scotlandtitle.com gifts the opportunity to own plot of land in Scotland, allowing you to style yourself as Lady or Lord including certification in gift package. Direct support grows nature reserves in Scotland, plus, enjoy FREE worldwide shipping and an instant digital download for the perfect LAST-MINUTE GIFT!
Their mission is to fund the creation of multiple nature reserves throughout Scotland by selling the most engaging gift in the world. How does it work? Their organization buys plots of land in Scotland and make it protected nature reserves. The plot owner will receive an extensive gift box, that includes certification and letter stating the plot owner is Lord/Lady in Scotland. As landowner, you are also able to visit the land, like other 10,000's have done.
Come and visit Scotlandtitle.com to give someone this lifechanging, engaging gift