Win six months' worth of high-quality shakes by The Fast 800, as well as a kitchen equipment voucher, Worth over £597!
Competition Closed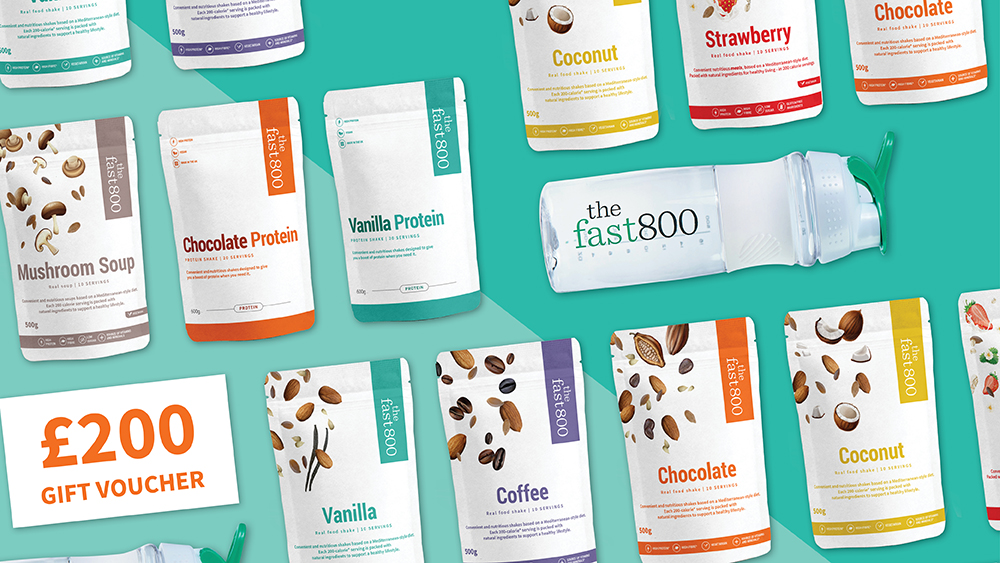 Closing Date: Monday 19th of September 2022
Terms & Conditions: Click Here
The Fast 800 has become one of the world's most popular diets. Developed by Dr Michael Mosley, it's a science-based approach to weight loss for improved health, harnessing a low carb Mediterranean-style diet with intermittent fasting options.
Created alongside Dr Michael Mosley, the team at The Fast 800 offer a full range of products, formulated to support weight loss, fasting and a healthy lifestyle. While they advocate real food first, The Fast 800 shakes are designed to provide a nutritious alternative to the processed foods we often turn to when stressed, or for busy days when cooking isn't an option.
The prize on offer is six months' worth of shakes and protein power products as well as a £200 voucher to spend on your favourite kitchen equipment.
The Fast 800 Shakes are recommended as a complete meal replacement for fasting days. They are high in fibre, high in protein and only contain 200 calories per serving. The winner will receive two packs of each flavour: vanilla, chocolate, coconut, strawberry, and coffee.
The Fast 800 Protein is recommended as a protein 'top up' on the days that you're fasting or carrying out intense exercise. Two Vanilla and two Chocolate Protein packs are included.
The Low Carb Mushroom Soup is also included. Low in sugar and starchy carbohydrates, the soup is high in protein, fibre, and quality fats, making it ideal for fasting.
Visit thefast800.com for more product information.
The voucher is to be used on kitchenware at a John Lewis & Partners store
This competition has now closed, no more entries.