Win an original production drawing from The Simpsons, Worth £250!
Competition Closed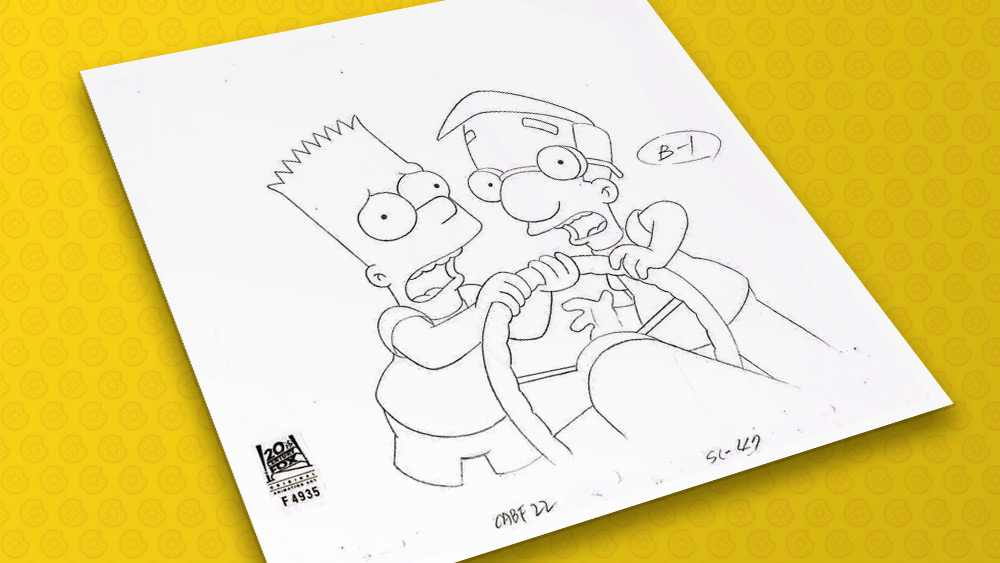 Closing Date: Wednesday 27th of April 2022
Terms & Conditions: Click Here
Pulse Gallery represent many of the top Hollywood studios including Disney, Lucasfilm, Marvel and more.
They offer limited-edition fine art prints and collectible pins complete with a certificate of authenticity. Their Artland pin collections are expertly crafted to be truly breathtaking art pieces in their own right and are regularly released on their website.
They also offer original production art used in the making of The Simpsons and Disney so you can showcase the art from the shows you love.
Enter the competition to win an original production drawing, valued at £250. This pencil drawing was used to create a scene in 'The Parent Rap', season 13, episode 2 of The Simpsons, which first aired in 2001.
Visit their website at pulse.gallery to shop the full range.
This competition has now closed, no more entries.