Win the trip of a lifetime, Worth over £10,000!
Competition Closed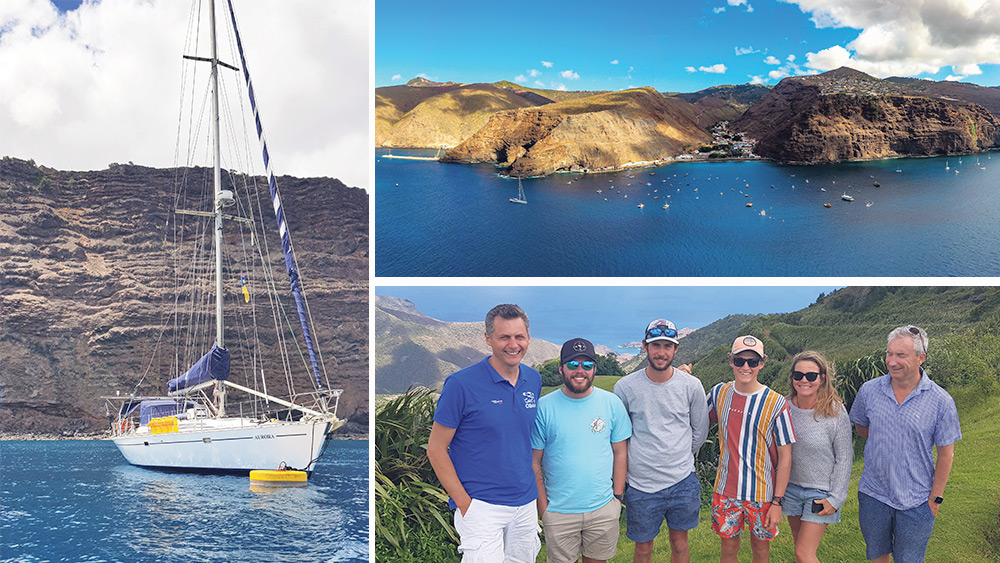 Closing Date: Monday 6th of March 2023
Terms & Conditions: Click Here
Enter to win the trip of a lifetime with Wavysail and St Helena Tourism.
Cast off from bustling Cape Town and experience a true ocean adventure to the remote British island of St Helena, halfway across the South Atlantic.
Wavysail specialises in small group sailing adventures, crossing the biggest oceans, with world-class skippers. You don't need prior sailing experience and with maximum six crew on their 49ft expedition yacht Aurora, this is real 'hands-on' adventure where you will be involved in all aspects of preparing for and sailing a major ocean trip, always under the expert guidance of their world-class skippers.
After 'prep week' in Cape Town, you will start with three days relaxed sailing up the African coast, arriving in Lüderitz, Namibia where you will spend a couple of days exploring including the abandoned town of Kolmanskop. Then cast off for a two-week adventure across the South Atlantic with just whales and dolphins for company on a 1,200 mile journey to St Helena Island.
St Helena remains one of the world's most isolated places – only accessible by boat until a couple of years ago and still wonderfully remote and unspoilt – you can still imagine how Napoleon would have felt as he arrived at Jamestown, the island's capital and only major town. You can visit Napoleon's house and indeed his tomb (he died on the island) or you can say hello to Jonathan the tortoise, the world's oldest living land animal (191 years old). Relax with a beer in the old-world charm of Jamestown or take a hike into the Jurassic-like forest on one of the 'post-box' trails. There is so much to do and see.
St Helena always gives sailors a fabulous welcome – you'll spend approximately five days on the island, including accommodation at the cosy Blue Lantern hotel before you wave farewell and return to sea.
The return sail to Cape Town is a real taste of the big ocean – routing south towards Tristan da Cunha, it takes you deep into the South Atlantic with variable weather conditions and endless horizons – a voyage of nearly three weeks which will put all your acquired skills to the test. Returning to Cape Town after a total of 48 days and 4,500 miles sailed, you will have memories of an unparalleled maritime and island adventure.
As previous crews commented:
Tracey, 2022, said: "Not just an adventure, a completely phenomenal experience."
Bryan remarked: "One of the most incredible experiences of my life."
Mike commented: "I made lifelong friends – St Helena is unique, beautiful and home to the nicest people."
Enter this free prize draw to win a lifetime adventure where the journey and the destination are equally amazing.
Visit wavysail.com to find out more.
This competition has now closed, no more entries.