Win a year's worth of WOW facial® skincare products, Worth £647!
23 Days Left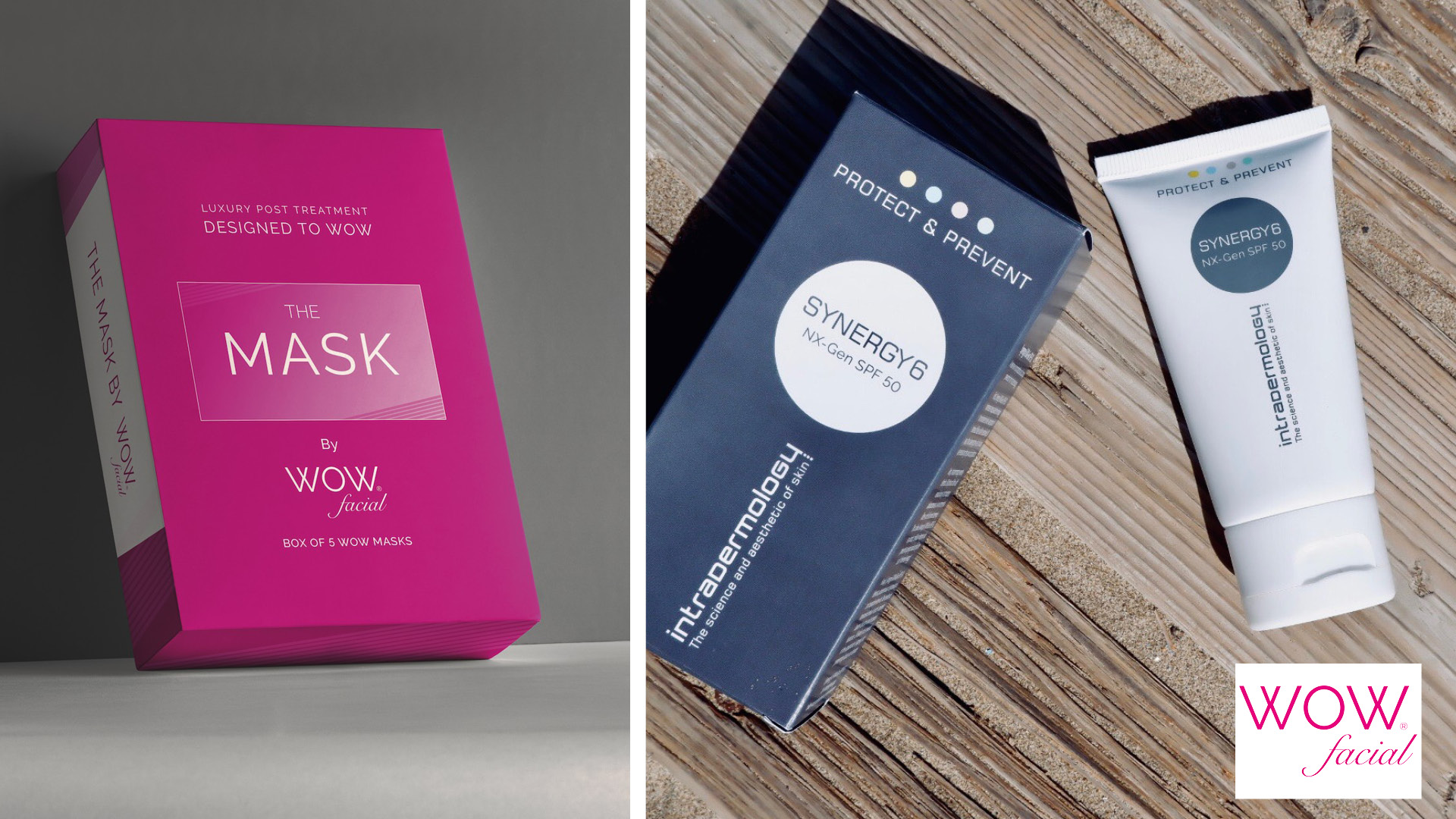 Closing Date: Friday 9th of July 2021
Terms & Conditions: Click Here
WOW facial®, a professional medical-grade skincare company, are giving away a year's supply of their cult favourite 'THE MASK by WOW facial®' alongside their hero product Synergy 6 NX-GEN SPF 50 to protect the skin from the sun, pollution and blue radiation from devices alongside preventing signs of ageing.
Use the THE MASK by WOW facial® fortnightly to smooth, soften and hydrate the skin, creating a perfect base for makeup application. Perfect for brides and grooms to-be, a big night out or to stay at home and pamper your lockdown skin. Whatever the occasion, you will be looking fresh, hydrated, smooth and more youthful.
Using a high-quality SPF designed for the face is essential all year round but even more so in the summer. Synergy 6 creates a layer on the skins' surface to prevent absorption and damage caused from pollution. Synergy 6 increases firmness in the skin by 11.9% and elasticity by 4.8% after 28 days of use. It also reduces the appearance of wrinkles by 20%. When combined, THE MASK by WOW facial® and Synergy 6 are a real powerhouse in reducing the signs of ageing.
For more information or to find your nearest provider of the WOW facial® head to wowfacial.co.uk and follow them on Instagram @wowfacial