Win a menopause supplement plan for six months, Worth £130!
5 Days Left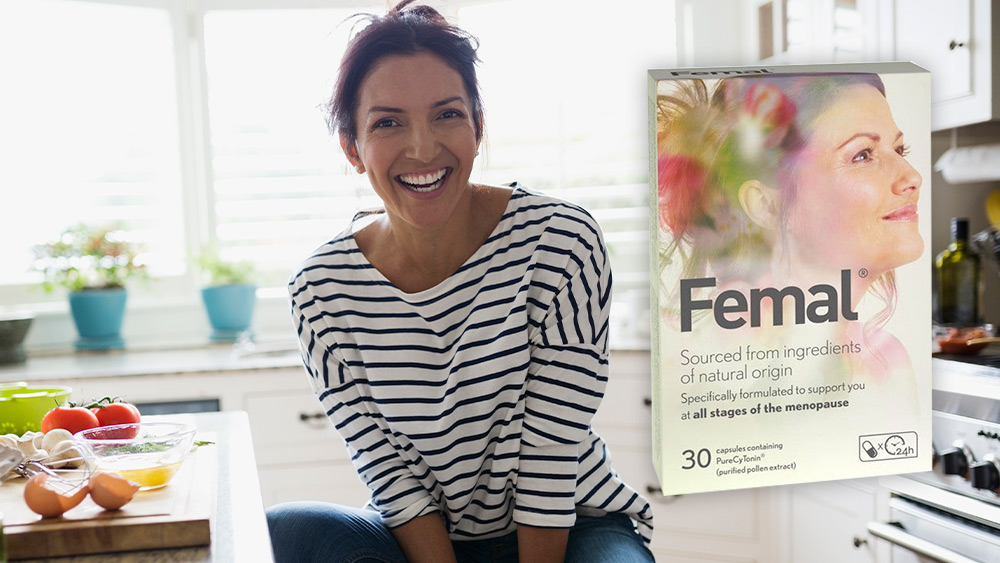 Closing Date: Monday 15th of August 2022
Terms & Conditions: Click Here
SÉRÉLYS PHARMA® was founded with the goal of supporting women's health and wellbeing through natural products.
The company believe that they can help women throughout the stages of menopause, with an initial focus on those who are beginning to experience symptoms associated with the menopause and whose sense of wellbeing has been impacted. Their unique menopause food supplements – Femal® – are aimed at women that are looking for natural products to get their life back into balance.
Femal® is a uniquely formulated food supplement designed to support you through your menopause journey. Femal®'s active ingredient is PureCyTonin®, which stems from a unique patented biotechnology. It is hormone free and does not contain phytoestrogens. Femal® is a product derived from natural origins.
SÉRÉLYS PHARMA® have dedicated 20 years to helping women to feel like themselves again, with Femal® having been used by over a million women in Europe.
Visit femal.co.uk for more