Win a selection of hair restoration products Worth £150!
Competition Closed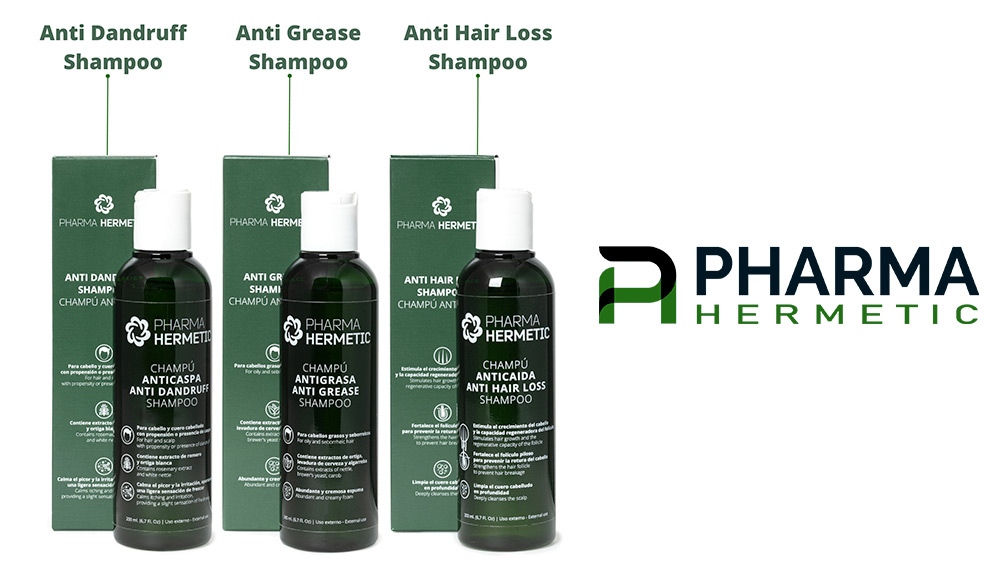 Closing Date: Tuesday 21st of February 2023
Terms & Conditions: Click Here
Do you suffer from excessive hair loss, hair shedding, or want to improve your hair routine? Meet the new, organic and vegan-friendly Green Remedies shampoo range, available exclusively from Pharma Hermetic and Amazon.
Each shampoo is designed with naturally derived, pure, and safe ingredients inspired by nature. There are no harmful chemicals or allergens, and shampoos are sulphate
 and paraben free.
Pharma Hermetic Anti Hair Loss Shampoo is designed to regenerate and strengthen the follicle, while also preventing hair breakage. The shampoo combines several natural ingredients, and also contains trace elements of copper, zinc, iron and magnesium.
Pharma Hermetic Anti Dandruff Shampoo combats flaking and dandruff and prevents the rebound effect. The shampoo has antifungal and antibacterial properties, as well as the ability to inhibit the growth of microorganisms that cause dandruff.
Pharma Hermetic Anti Grease Shampoo, ideal for oily and greasy hair, contains nettle, brewer's yeast, and carob extracts. Formulated with a combination of natural ingredients, it gently cleanses the scalp without drying it.
Visit pharmahermetic.co.uk or call 02086802323 to find out more.
This competition has now closed, no more entries.