Win an overnight stay for two at the Lotus Camping Pods, Worth £110!
Competition Closed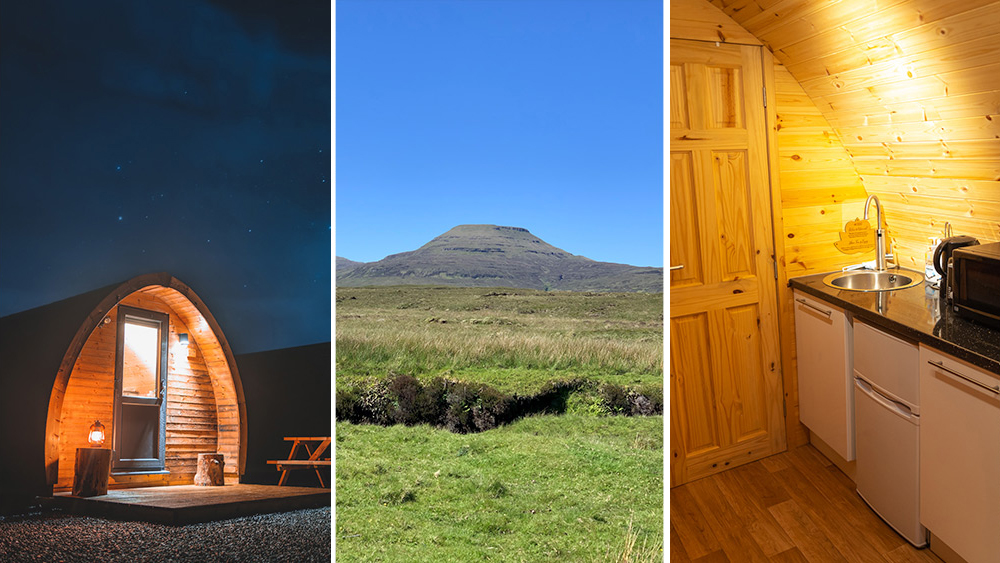 Closing Date: Wednesday 3rd of August 2022
Terms & Conditions: Click Here
A beautiful river runs through 76 acres of wild croft land on the Isle of Skye that is home to Lotus Heart Sanctuary – a vegan place for human & non-human animals inspired by Zen Buddhist Master & vegan peace activist Thich Nhat Hanh.
Lotus Animal Sanctuary saves animals from slaughter and abandonment; they are loved, cared for, and allowed to live their lives in peace and harmony.
Vegan friendly Lotus Camping Pods are located on the croft, facing the magnificent MacLeod's Tables with views of the Cuillin Mountain Range and Loch Dunvegan. They are situated in the heart of the aptly named village of Dunvegan; the village is well served with restaurants, takeaways, shops, post office, filling station etc. Located only a 25-mile drive from the world famous Neist Point, Dunvegan is a great base to explore the north end of Skye. The income generated from the pods helps to sustain the sanctuary.
One lucky individual will win a relaxing overnight stay for two at the ethical vegan Lotus Camping Pods, in the Isle of Skye. Named 'cloud island' in Old Norse, Skye is one of Scotland's most famous islands, known for its rugged landscapes, picturesque fishing villages and medieval castles.
Being vegan is the single biggest thing we can do to be the most efficient environmentalist we can be.
Visit lotusheartsanctuary.com for more information. Follow their great work on social media @LotusHeartSanctuary
This competition has now closed, no more entries.