Win a limited edition Omega x Swatch timepiece, Worth a RRP of £207!
13 Days Left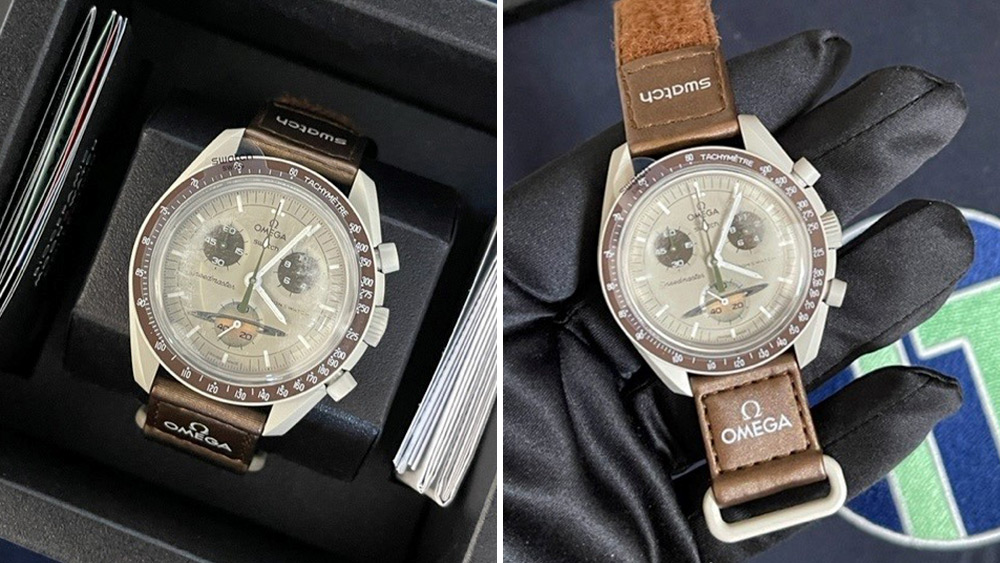 Closing Date: Tuesday 23rd of August 2022
Terms & Conditions: Click Here
Omega and Swatch, two of the world's biggest watchmakers, have joined forces to produce an out-of-this-world design; the Omega x Swatch Bioceramic MoonSwatch.
Born from the collaboration of two iconic brands, the Omega x Swatch Moonswatch collection is a dream come true. It perfectly fuses the style of a top-end timepiece with the sporty allure of an everyday watch.
Trendy Tickers, one of the UK's fastest-growing watch resellers, are giving away one of their favourite and most treasured pieces from this collection: the Mission to Saturn Bioceramic Moonswatch.
Discover its calm and sophisticated brown colour palette and fascinating details – like the subdial depicting Saturn's rings or the tachymetric scaled bezel. This beautiful watch truly is the ideal accessory for those who love the look of understated elegance and effortless chic.
Trendy Tickers' business is based on honesty, integrity, and professionalism. They sell some of the world's most sought-after luxury watches from the most prominent brands at very competitive prices.
The team have extensive experience dealing with high-end timepieces. Book a digital or physical VIP appointment with one of their knowledgeable consultants today, who can help you build your watch asset portfolio.
Visit trendytickers.com for more