Win a powerful Wi-Fi adapter Worth £299.99!
Competition Closed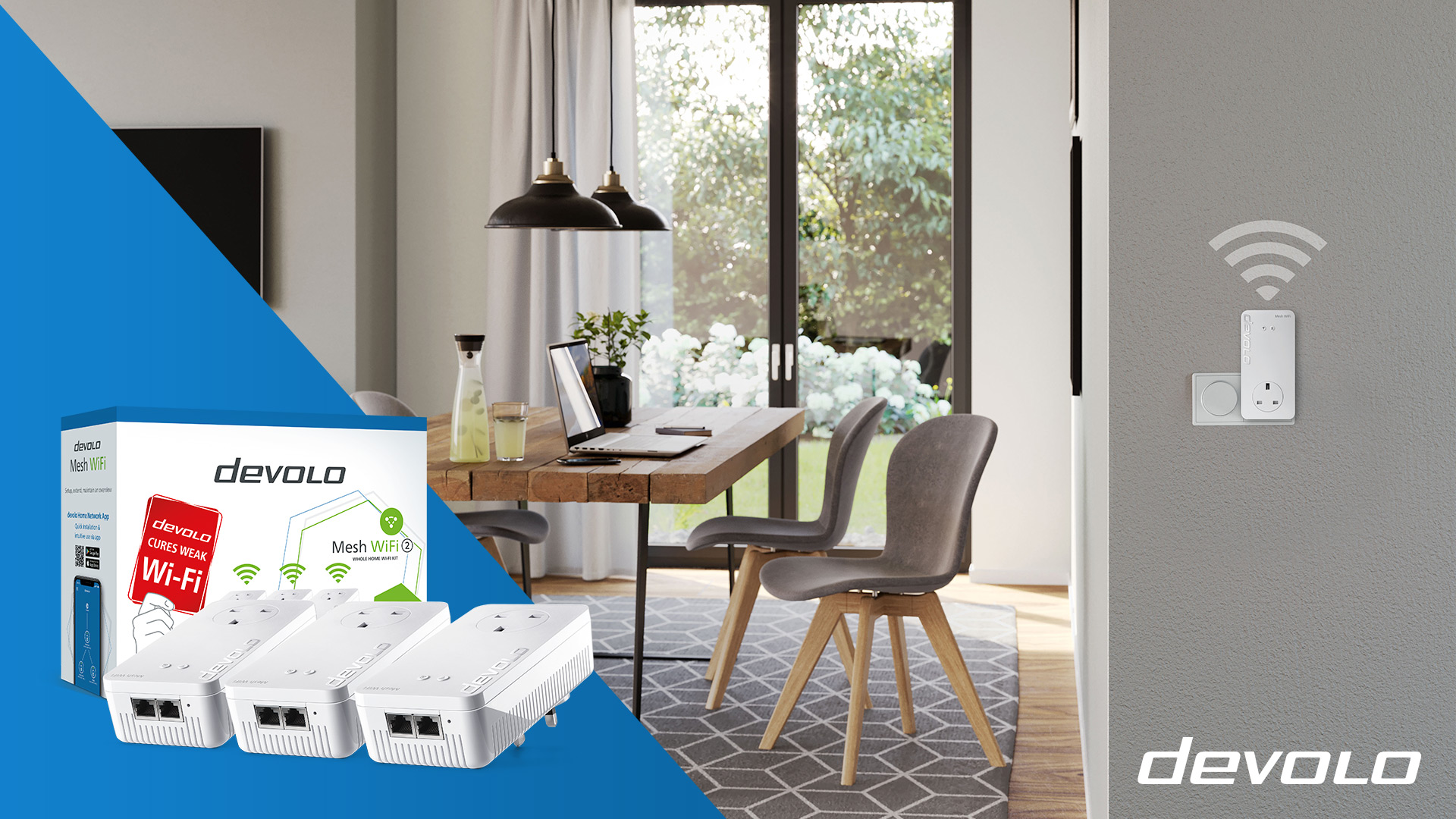 Closing Date: Friday 18th of June 2021
Terms & Conditions: Click Here
Switch off your WiFi. Turn on your Mesh WiFi!
Many people have rediscovered their homes during the last few weeks and months. They've spruced up their living room, set up a gaming corner or redesigned their home office. New favourite spots have been created! However, seamless Wi-Fi is not available everywhere. The video stream glitches, conversations are interrupted, or the game download takes ages. Why? The router's Wi-Fi is too weak to provide the entire home and your new favourite spot with fast Internet. Now what?
The solution: devolo Mesh Wi-Fi 2
Curing weak Wi-Fi signals with the perfect solution, the trick of devolo Mesh WiFi: using the building's own powerline to transmit data. The advantage of this technical solution is that a hotspot can be created at any power socket, thus ensuring that walls, ceilings and closed doors can no longer block the wi-fi signal.
The router's Wi-Fi function can be switched off. In most router models, you can do this by simply pressing a button. This trick enables you to use perfectly coordinated devolo Mesh WiFi and your devices are no longer slowed down by outdated router Wi-Fi.
Mesh Wi-Fi in its best form
The new devolo kits combine smart Wi-Fi functions with one another. Thanks to "Multi-User MIMO", multiple Wi-Fi devices can be connected to fast Internet simultaneously. This means that the Wi-Fi connection operates without any issues, even when the whole family is online at the same time.
The devolo Mesh kits are easy as pie to set up for use. Simply plug in, wait a short while and get started! The devolo Home Network app is available free of charge. It guides the user step-by-step through the set-up process and, after initial start-up, makes home network management a breeze.
For more information and to view the different devolo Mesh technologies, visit www.devolo.co.uk
This competition has now closed, no more entries.