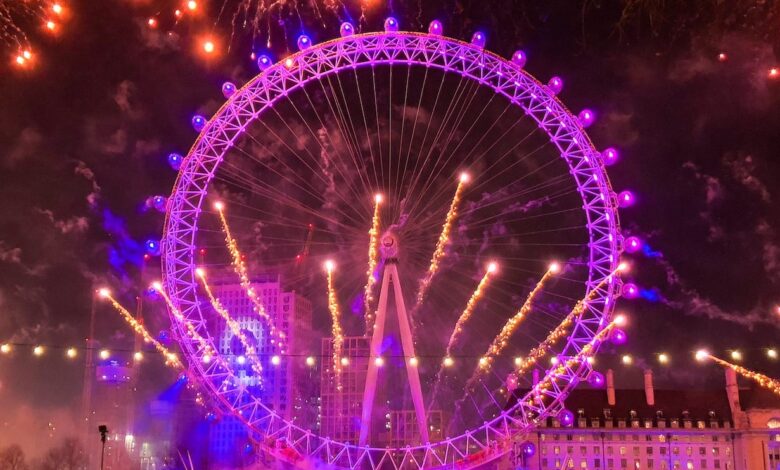 The UK is one of the best places to ring in the new year. From classy events to family-friendly excursions, there is an event for everyone in your group. Whether you're planning to spend New Year's Eve in London or somewhere else in the UK, here are some of the best events to attend.
London New Year's celebrations
London Eye – the official fireworks show
The biggest fireworks display in the UK happens at the London Eye. Every year, it seems like the New Year's fireworks out-do the previous year's display.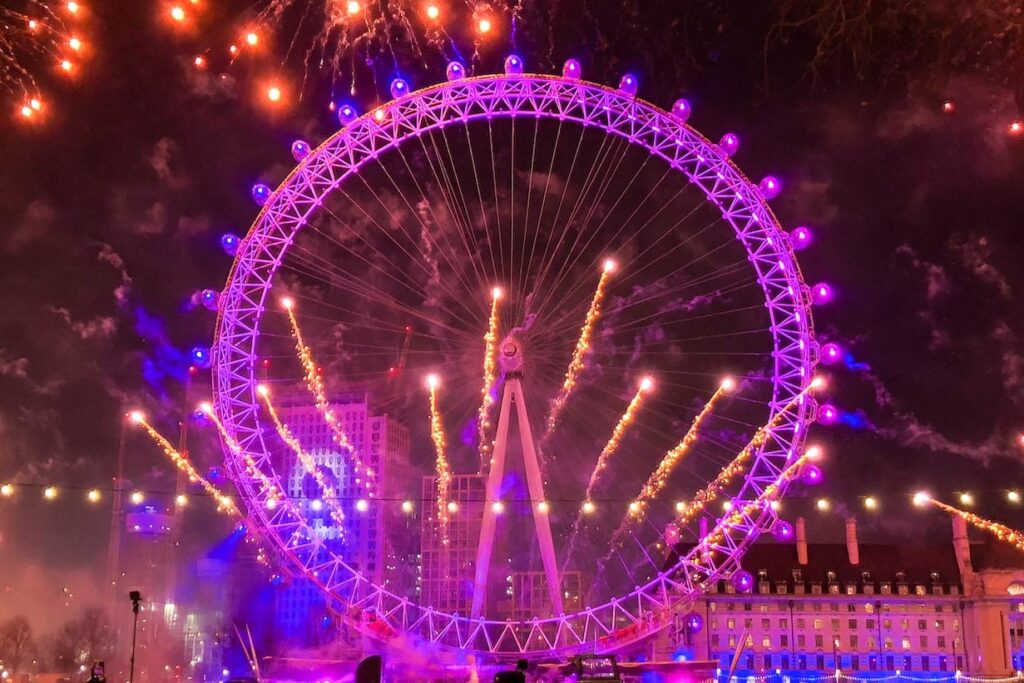 If you're looking for a spectacular light show, a trip to the banks of the River Thames might be the right choice. You will have to book tickets this year to get one of the best spots along the river, but there are 100,000 available, so you probably aren't too late to get some.
Cruise the Thames – City Experiences, Thames Clippers
If you can't get a ticket for the London Eye fireworks display, why not cruise along the River Thames in style and experience the spectacle from the water. There are a few different companies that offer river cruises, but City Experiences and Thames Clippers are two of the best.
Both offer options with bar service and food, and will get up close to the fireworks when the clock strikes midnight.
Natural History Museum – explore galleries and a silent disco
The Natural History Museum has a jam-packed night planned for New Year's Eve. While you can't ice skate there anymore, there is still plenty of fun to be had.
It will be hosting live music and a silent disco, and will also offer the opportunity to explore some of the galleries after dark. The theme of the event is the four elements – earth, water, air, and fire.
Go dancing – The Mansion, The Candlelight Club, Silent Sounds and more
If you're in the mood for a night out at a club or just looking to boogie down, there are plenty of options for every price point.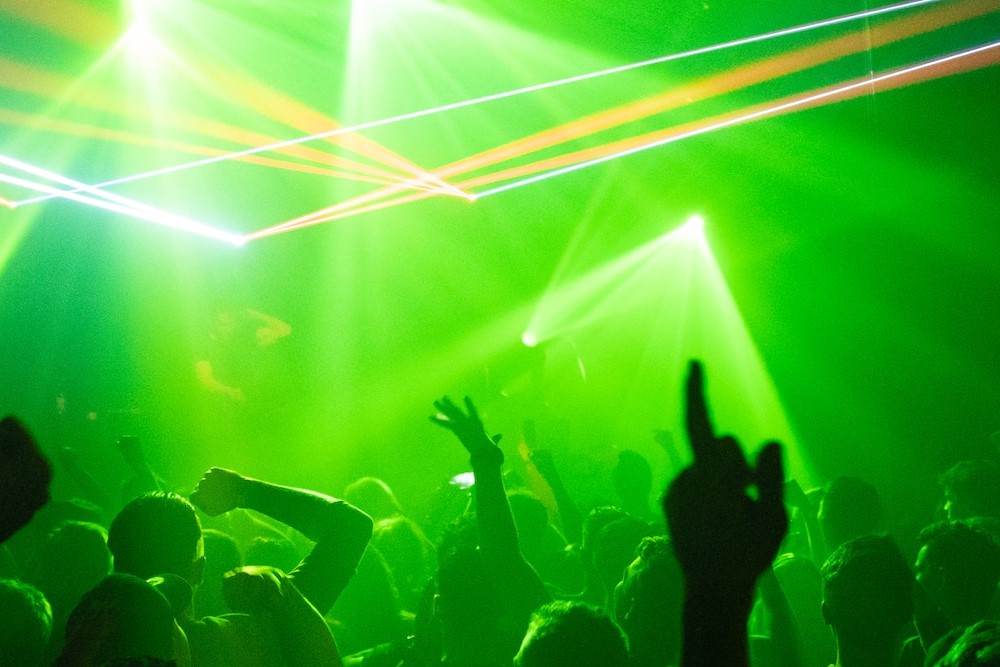 The Mansion is throwing a New Year's Eve party that will be held at a secret location – to be revealed to ticket holders 48 hours before the event. Bar Elba is hosting a rooftop party with unlimited drinks all night, and they claim to have a nice view of the fireworks. The Candlelight Club is throwing it back to the 1920s for a jazzy night of dinner, cabaret and dancing until 2am. If you prefer to get down on your own terms, check out Silent Sounds' NYE Silent Disco. With your own personal headphones on, you can switch between three distinct DJ sets.
Southbank Centre – New Year's countdown for kids
Are you itching to go out for New Year's Eve but want to get your kids to bed before 9pm? Well, you're in luck! Southbank Centre is celebrating the new year early on 31 December, with a countdown to noon rather than midnight.
The event is part of their Winter Festival, and will be hosted by Len Blanco. It's suitable for all ages.
UK New Year's celebrations
Edinburgh – Hogmanay
Before Christmas became a public holiday in Scotland in 1958, there was an argument to be made that Hogmanay, the celebration of the new year, was the biggest party of the year. Even so, it might still be.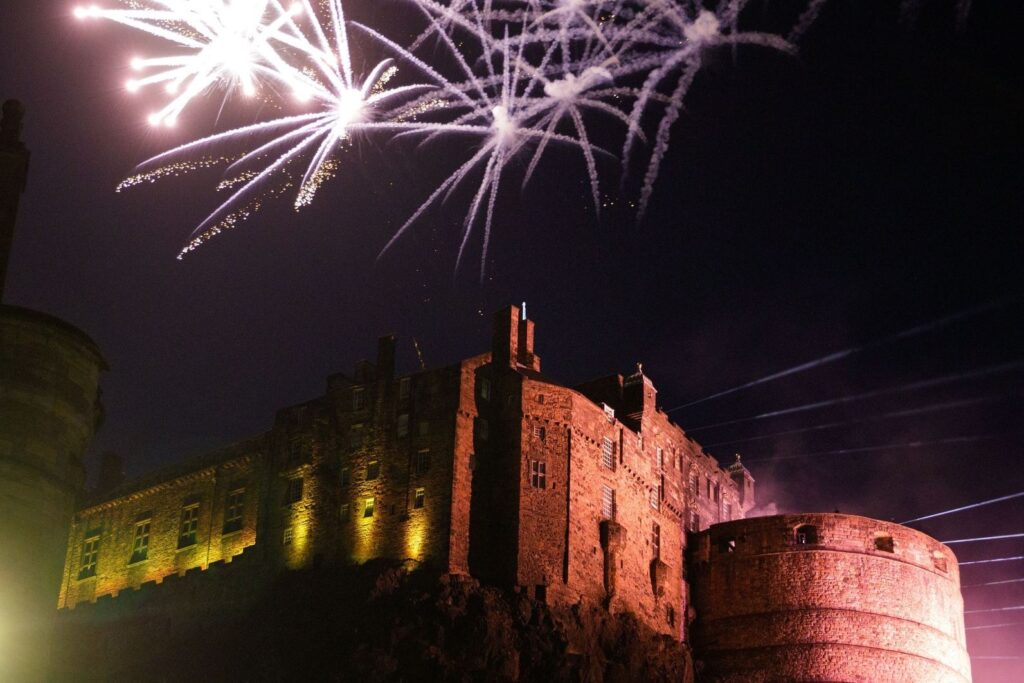 Hogmanay in Edinburgh is not just a one-day spectacle. The three-day festivities include street parties, bonfires, fireworks and concerts. The fireworks display is possibly the highlight, as the castle is lit up well into the night.
Manchester – The Warehouse Project and more
Manchester has a big New Year's celebration in its own right. With nightclubs, jazz bars and a big fireworks display, the city is a great place to ring in the new year.
Perhaps the biggest party in town is New Year's Eve at The Warehouse Project. With multiple acts and stages – and all the flashing lights and heavy bass you'd expect from a full-fledged music festival – this is the place to dance the night away.
St Ives and Newquay – fancy dress
These two towns in the south west of England are two of the silliest places to celebrate New Year's. Fancy dress is the norm in St Ives and Newquay, and they do it big on New Year's Eve.
Fancy dress is a great way to get your whole family involved in the festivities. Both towns also hold their own fireworks display.
Allendale – Tar Bar'l
If you're a fan of fire festivals, Allendale has one of the best ones going every year, called Tar Bar'l. This Northumberland tradition has been practised for hundreds of years, and is still going strong today.
The celebration includes a parade in which musicians march through the town followed by men carrying whiskey barrels filled with flaming tar. The procession ends at a large fire where all the 'guisers' dump their tar barrels as everyone shouts, "be damned to he who throws last!"
Biggar – bonfire
If you didn't think that Tar Bar'l sounded like enough fire, why not go 'Biggar'? Biggar is a town in southern Scotland that holds an enormous bonfire every year to celebrate the new year.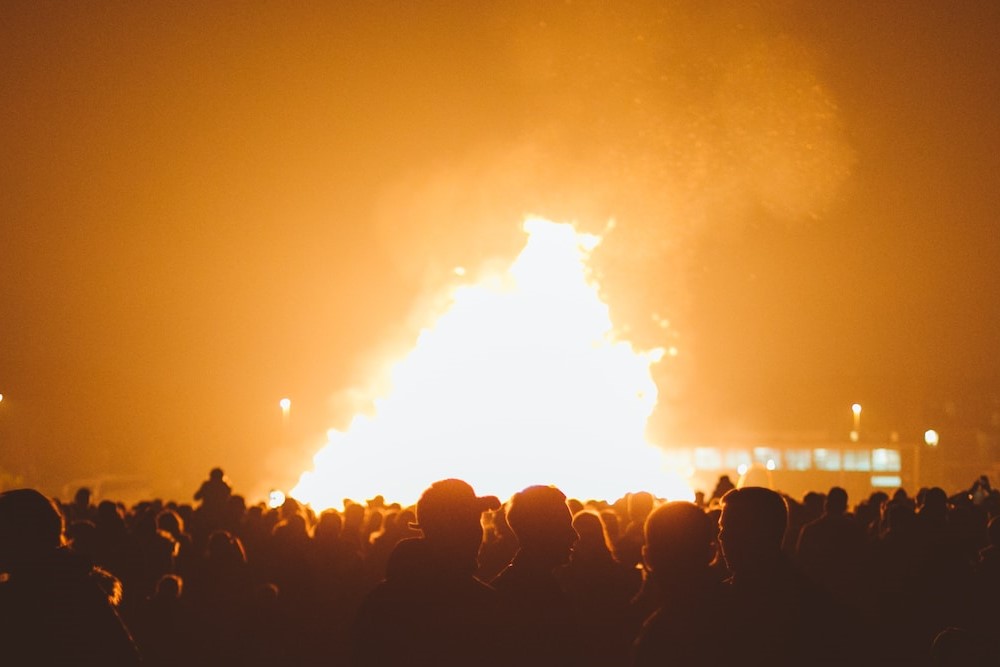 This Hogmanay tradition dates back to Pagan times, when the large fire was thought to help ward off evil spirits.
Escape the crowds
While everyone else flocks to cities to celebrate with fireworks and dancing, maybe it's a good time to getaway. There are a number of places that will help you embrace staying in, staying cosy, and enjoying the company of loved ones.
The Cotswolds brings its signature rural charm to your celebrations. If you'd rather spend the end of the year amidst beautiful scenery, consider Snowdonia or the Lake District. If you'd like to do some stargazing, maybe a trip up to Isle of Skye would interest you.
Whatever your speed, there is somewhere in the UK that is sure to tickle your fancy this New Year's Eve. Whether in London, Manchester, or in a tiny town in Scotland, spend New Year's with your loved ones and celebrate how you see fit.
To see your company in any upcoming features we are arranging, please email editorial@hurstmediacompany.co.uk