Win Love to b's full Natural Skincare range. Worth £100!
Competition Closed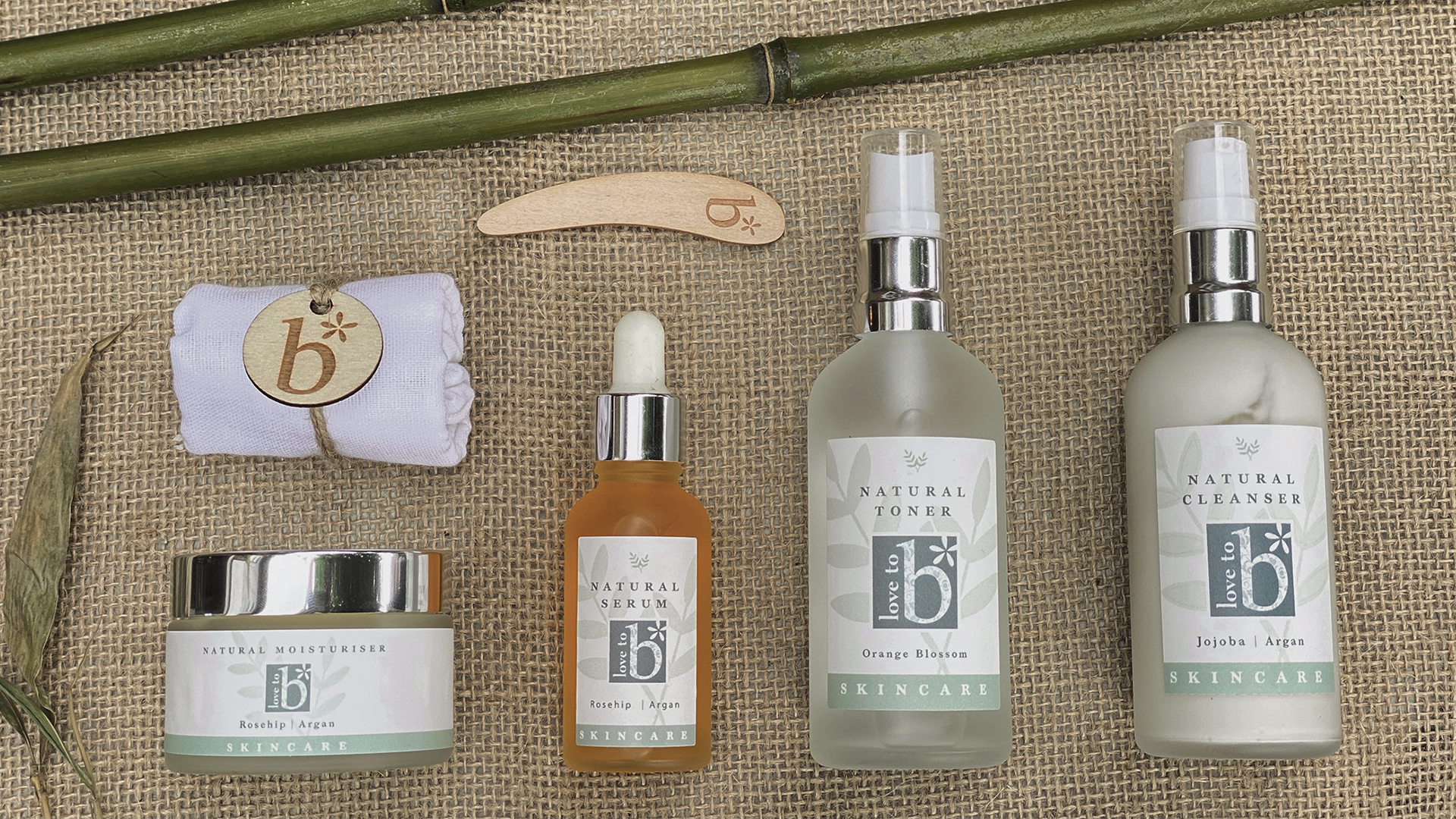 Closing Date: Tuesday 7th of September 2021
Terms & Conditions: Click Here
Win an ethical natural skincare range, including natural oils, botanicals, uplifting aromatics and more.
Love to b Skincare was founded in 2010 from a mother's love for her daughter Bea, who suffered from childhood eczema. Nothing that the doctor prescribed, nor high-end, expensive skincare products had helped to cure it. In desperation, her mother, Julie, studied natural remedies from around the world and was amazed to find scientific evidence that many were effective. The kitchen table in her Dorset home quickly became a laboratory for formulating natural, moisturising skincare and soap. Soon, Bea's eczema disappeared, and the equilibrium of family life resumed. The experience with her daughter fuelled Julie to analyse the leading, expensive, skincare brands that she had always used, believing if you pay more, they should be better! She discovered that very few natural and active ingredients were included.
Love to b is now synonymous with a holistic approach to health and wellbeing. Julie passionately believes that what you put on your skin is as important as what you eat for your body's wellbeing – hence 'skin food'. Within the skincare and cosmetics world, there is a growing movement away from synthetic and toxic chemical cosmetics towards natural skincare.
Love to b is proud to be part of this movement and consider that the holistic approach to health and beauty should include being mindful of your family's skincare routine. The 'Love to b' range provides a harmonious balance of natural oils, botanicals, and uplifting aromatics, offering a sensuous, cruelty free answer to your skin's everyday needs.
Enjoy 10% off their entire range using code SUMMER10 at lovetob.co.uk
This competition has now closed, no more entries.