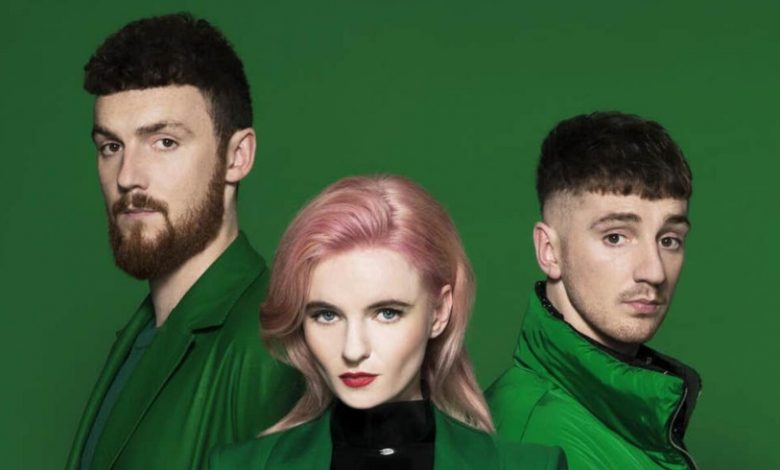 Band members Grace Chatto and Jack Patterson chat to us about their musical highlights after their epic performance for Radio Two in Hyde Park
Interview Lynn Carratt
You've been together as a band (with a few departures along the way) for a decade now. What has been the highlight?
G [laughs] 'It's a long time. It's hard to stop still and realise, we've always been on the move, and we've just been travelling solidly for the past six years. We have so many incredible experiences every day. I have a little book that I write the best experience of each day in, so it's hard even to pick the best from one day.'
How do you cope with the level of worldwide acclaim your music has achieved?
J 'Our music is very famous across the globe, but we as individuals are not. I really like it that way because we don't get hassled.'
G 'I get recognised slightly more than the boys, but not much. We take the tube around London regularly, and we rarely get stopped by people, and when we do, it's always proper fans, so it's nice to have a little chat with them and connect.'
Has your move away from classical music and the introduction of guest vocalists been a better fit for the band?
J 'It's had its ups and downs. It's fantastic for us to work with these international pop stars, but it does create its own complexities, and it's now difficult to move away from that because it's working so well.'
Who has been your favourite collaboration? 
G 'Sean Paul was a sweetie, and Craig David is up there – he has such a fantastic voice and lots of positive energy.'
J 'On our first album we did a track with Lizzo, so it has to be her. I sang a duet with her called New Eyes.'
So who would you like to collaborate with?
J 'Dua Lipa and Ed Sheeran – we wouldn't say no to either of them!'
You also collaborated with Ellie Goulding. Did you get invited to her recent wedding?
J [laughs] 'No, we'd seen her the week before because we're doing some more stuff together. I was pretty disappointed because it looked like a Royal wedding!'
G 'She looked beautiful.'
You've won a Grammy and two Ivor Novello awards. Are you still waiting for that elusive BRIT?
G 'We like being nominated for a BRIT every year and not winning! When you win you have to go up and do a speech and you can't just enjoy the evening, because you're terrified about having to go on stage to say something. You know in advance more or less if you have won or not, so we always have the best night there.'
You're a trio now, as you had a few people leave. Are you staying as a trio?
J 'We could be a duo soon. I'm getting pretty tired! [laughs]'
How do you spend your downtime away from the band?
J 'Whenever there is any free time we go ten-pin-bowling – we love it!'
G 'We also play hide and seek a lot to win vodka shots. It's great fun playing it backstage.'
When will your next single be out?
G 'It's coming out later this year, and we are desperately trying to finish it. It's going to be a duet with two singers. Watch this space!'
Listen to BBC Radio Two on 88-91 FM or DAB for more information visit: https://www.bbc.co.uk/radio2