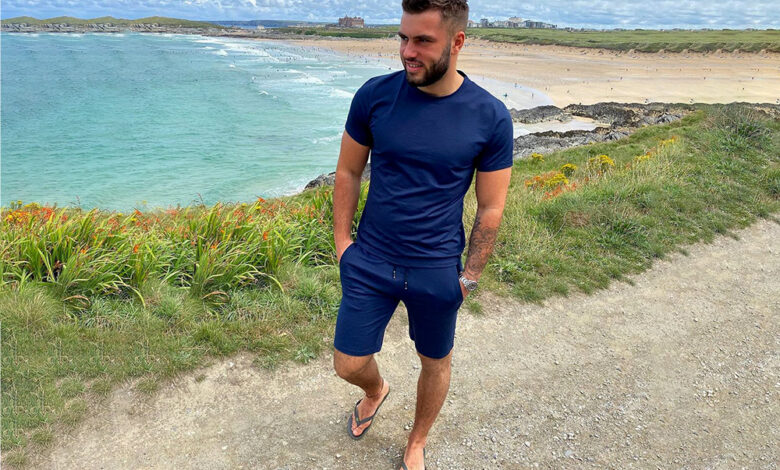 Last year's Love Island winner on being thrust into lockdown life with girlfriend Paige – and why education doesn't just happen in the classroom…
How's life for you and Paige? Are you finding the world a bit more normal?
"Life is good! Paige and I are as happy as ever. I would certainly say this year helped us ease into this new world after the show – it certainly put a stop on some of the madness."
You live together in Manchester, a long way from your hometown of Milton Keynes. Do you have friends you can meet up with?
"It was difficult over the lockdowns with restrictions, but we are in constant contact with our friends from the show that live here, too. It's nice that we get to see them much more now – plus it means friends from back home can come and visit."
What have you been up to since winning Love Island last year? Covid-19 must have had a big impact on your work schedule…
"It was a lot quieter than expected, but it did mean Paige and I got away on holiday. We've also been enjoying the fact we have our flat together. Now restrictions have been lifted it's all about trying to get things booked in."
You're working with education charity Football Beyond Borders, using the power of football to support and encourage young people from disadvantaged backgrounds. Why get involved?
"I like to help the charity where I can. It's an amazing organisation where it helps children that perhaps struggle slightly more than others at school. This way they get taught life lessons through the world of football. It's a really powerful thing."
Why do you think sport is so important for the young?
"There is so much learning you get from sport without even knowing it. Looking at my own experience, football is where I learnt some very important values, such as discipline and respect."
You were a semi-professional footballer prior to Love Island – do you ever see yourself returning?
"I would love to go back to football one day – it's something I love and have missed! The reason for not going back just yet is that I want to be able to give it my all – as in be there week in, week out, with no other work commitments. That's something I just can't do right now."
How do you keep fit? Do you still knock a ball around or do you hit the gym?
"I still get down the gym a lot, and I do a fair bit of skipping and swimming, which has really upped my fitness levels. Paige tends to come with me when I go – it's good to go together, as it helps keep us both motivated."
Has lockdown got you more comfortable with staying home?
"Lockdown has certainly taught me to be grateful for the time you have to chill and spend with loved ones when you can. There will be a few nights in town, but Paige and I would also love to explore the world a bit!"
Any holiday plans?
"Paige and I are actually thinking of a skiing holiday over the winter – somewhere like France or Austria. I think we'll enjoy summer here in the UK, spending it with our families to make up for the time lost so far."